[ad_1]

On a busy weeknight, nothing is more daunting than the prospect of cooking dinner from scratch… or the clean-up that comes after. Just the thought of having to drag out cooking tools, throw something together, and then deal with post-meal dish duty is enough to have me reaching for the Seamless app. But sometimes, I also want a healthy meal and don't want to resort to takeout yet again. So next time I'm feeling cooking fatigue, I'll turn to this handy list of easy one-pot recipes instead.
And if you think one-pot recipes are limited solely to simple soups, you're in for a real treat. We've got all kinds of dishes here, from soups to stews, pasta, and more—we guarantee you'll find the perfect recipe for whatever ingredients you have on hand. One-pot meals also fall under the category of comfort foods, which is just what you need as the temperatures start to dip. Get ready to settle in with these simple, quick, and delicious meals.
They're big on flavor but light on prep and cleanup. The ideal situation, if you ask me.
Keep scrolling to check out these 17 easy one-pot recipes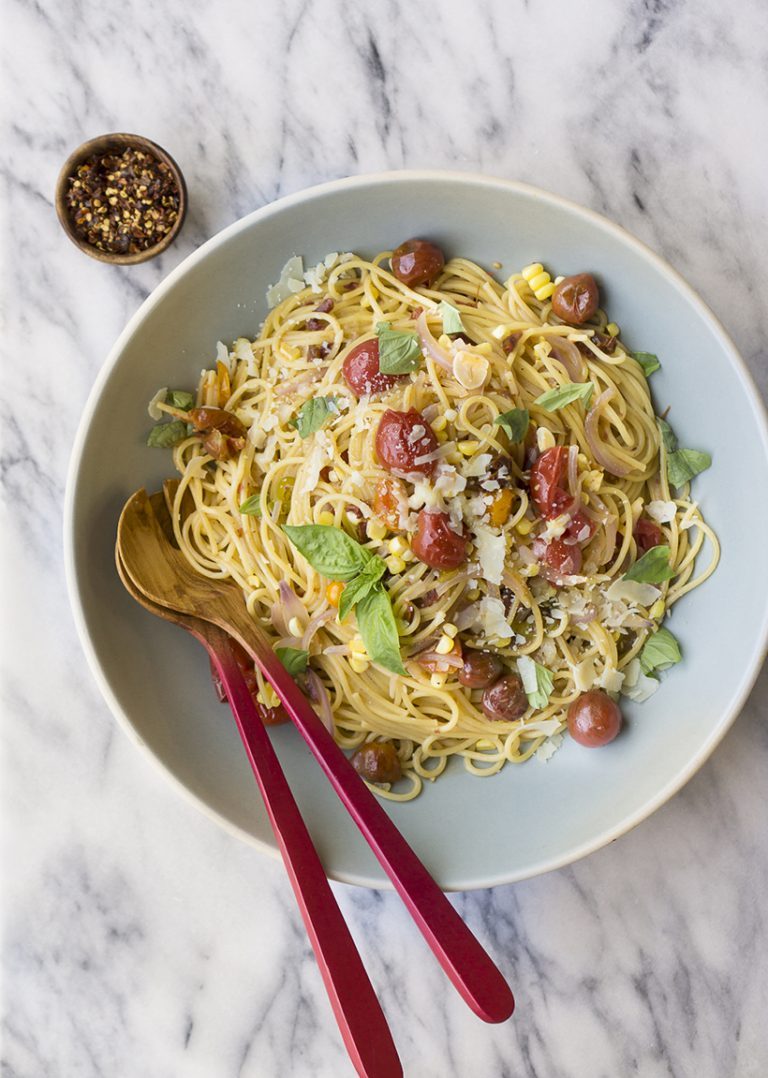 Why we love it: Simple and tasty, this hearty dinner comes together in less than 15 minutes. It's filled with end-of-summer flavors that are as comforting and nourishing as they are delicious.
Hero ingredient: Jalapeño chili pepper adds an unexpected kick.
Why we love it: These cute pot pies are out-of-this-world scrumptious. The cheesy Taleggio crust is the perfect complement to the rich, hearty filling. Even if you're not a pot pie person, you're going to want to try this recipe. It's ever so slightly more labor-intensive than the rest, but I couldn't resist including it.
Hero ingredient: Butternut squash and mushrooms are the stars of this heavenly recipe.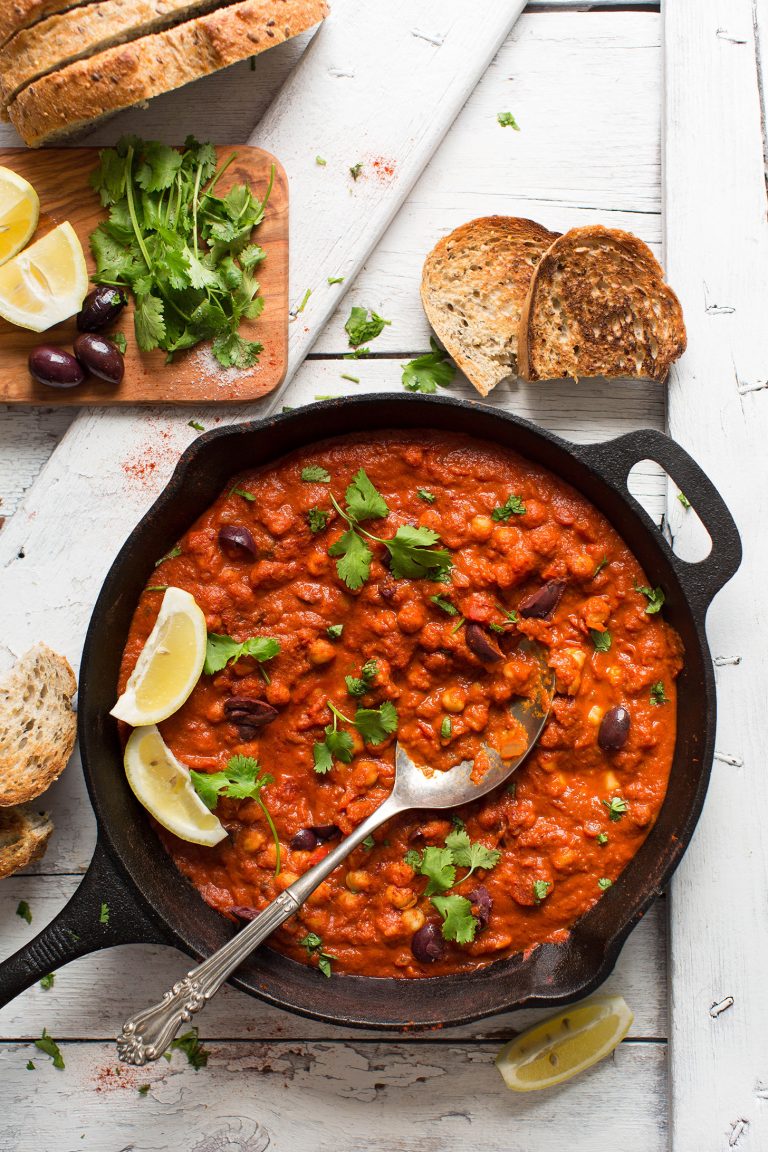 Why we love it: This plant-based recipe uses chickpeas instead of eggs, making it the perfect warming dish for those with dietary restrictions. All you need is 30 minutes, one pot, and some yummy veggies like onions, garlic, and bell pepper.
Hero ingredient: Load it up with earthy, rich, and comforting spices like cumin, chili powder, paprika, cayenne, coriander, and cardamom.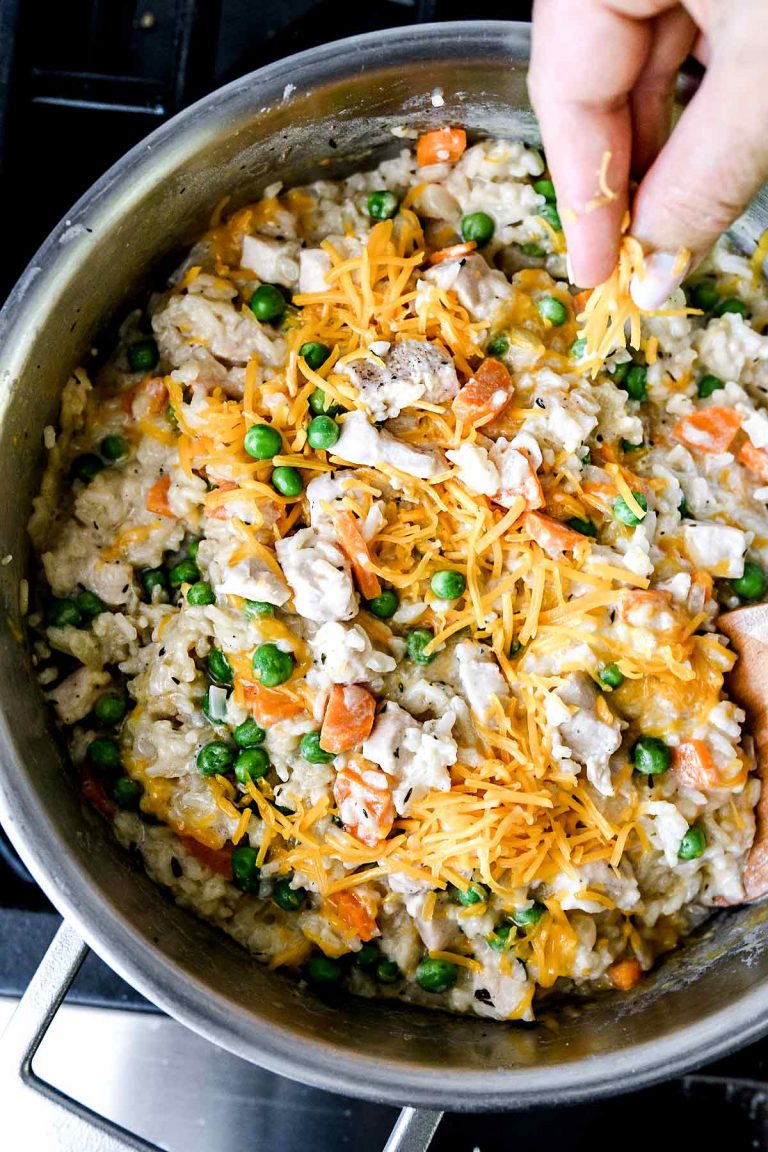 Why we love it: It's a super adaptable, affordable, quick, and healthy meal. You can adjust it based on what veggies you have on hand, and swap out the chicken breasts for ground chicken or turkey if you prefer.
Hero ingredient: Evaporated milk gives it a rich, creamy consistency.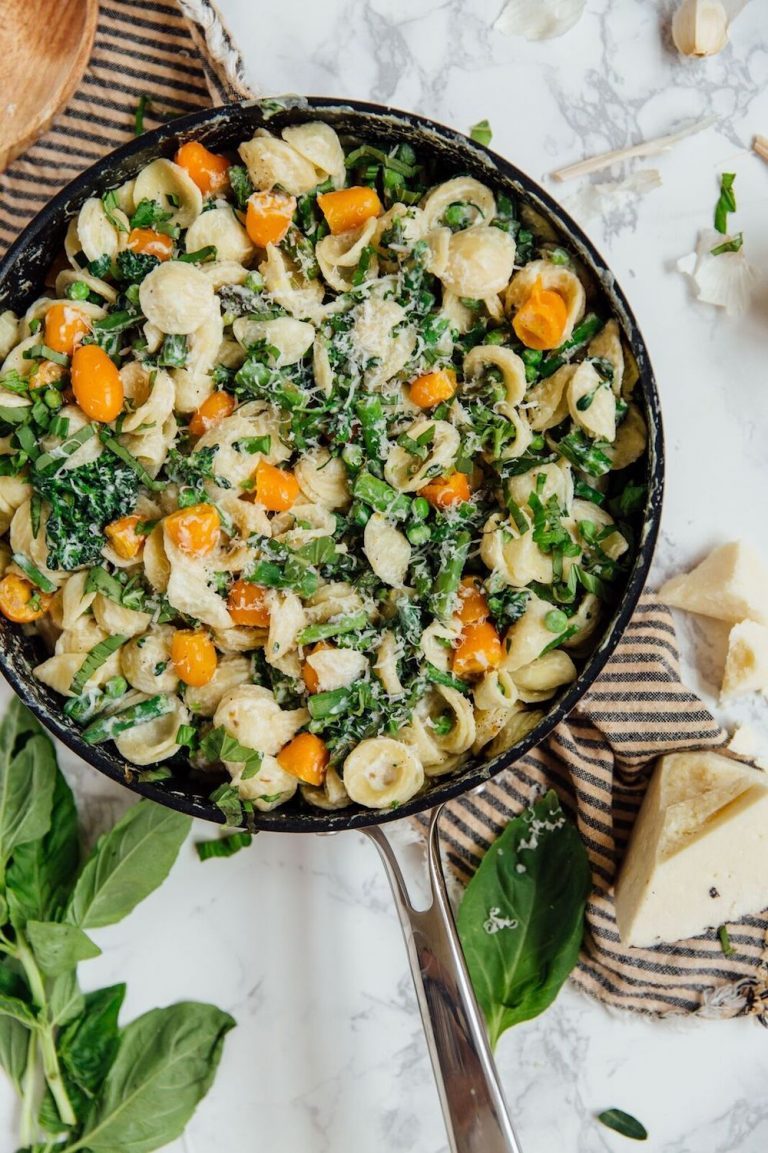 Why we love it: It's an untraditional Italian dish that cookies in lightening-fast time. You can also swap in and swap out whatever veggies you have on hand. Even frozen vegetables work beautifully. This is summertime cooking at its finest—bright, zesty, and so simple it's almost shocking how good it is.
Hero ingredient: What could be better than ricotta?
Why we love it: While this one-pot meal is delicious any time of year, our food editor, Suruchi swears that mattar paneer tastes better when there's a little chill in the air and you're wrapped up in a blanket with fuzzy socks on. And we don't disagree. This is the ultimate cozy recipe with cubes of paneer that soak up the broth and become little pillows of chewy goodness, soft peas that add a tiny bite of sweetness, and the incredibly savory and warming broth. Yum!
Hero ingredient: The texture of the paneer will have you going back for seconds and thirds!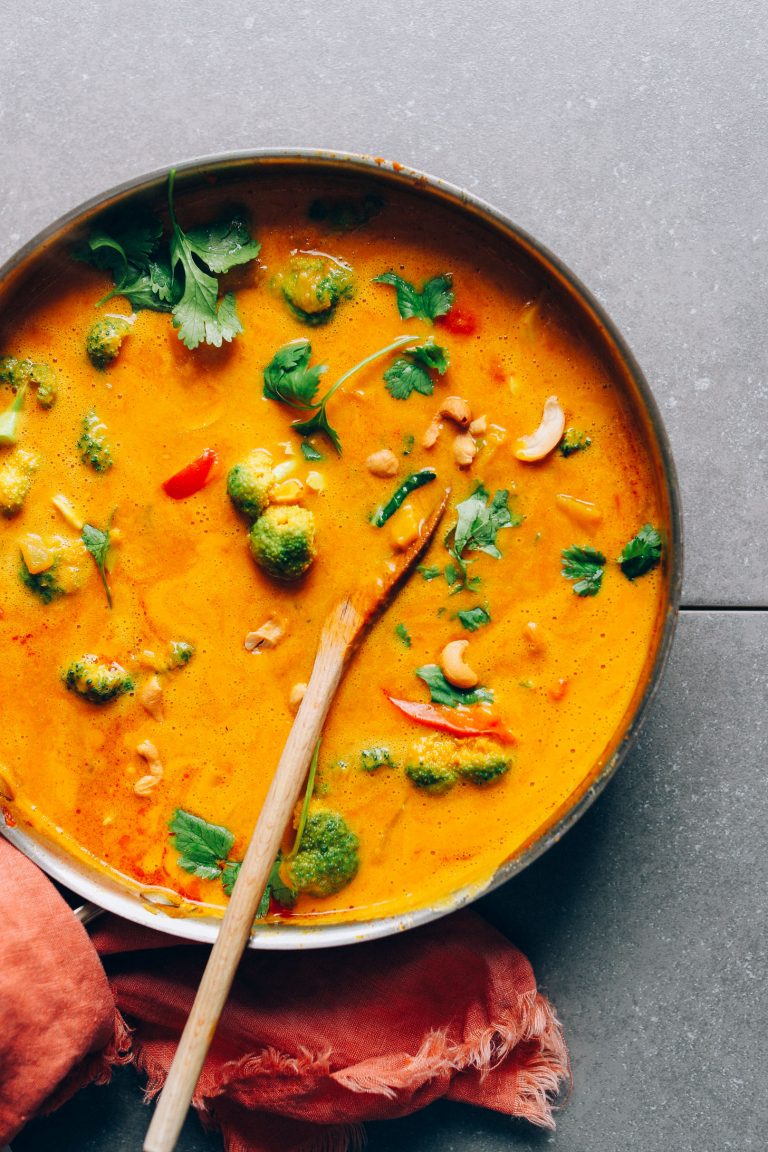 Why we love it: Creamy, rich, and vibrant, this curry is an absolute dream. Simple veggies like red bell pepper and broccoli compliment the hearty, delicious pumpkin without overpowering it.
Hero ingredient: Turmeric gives the yellow curry its brilliant color.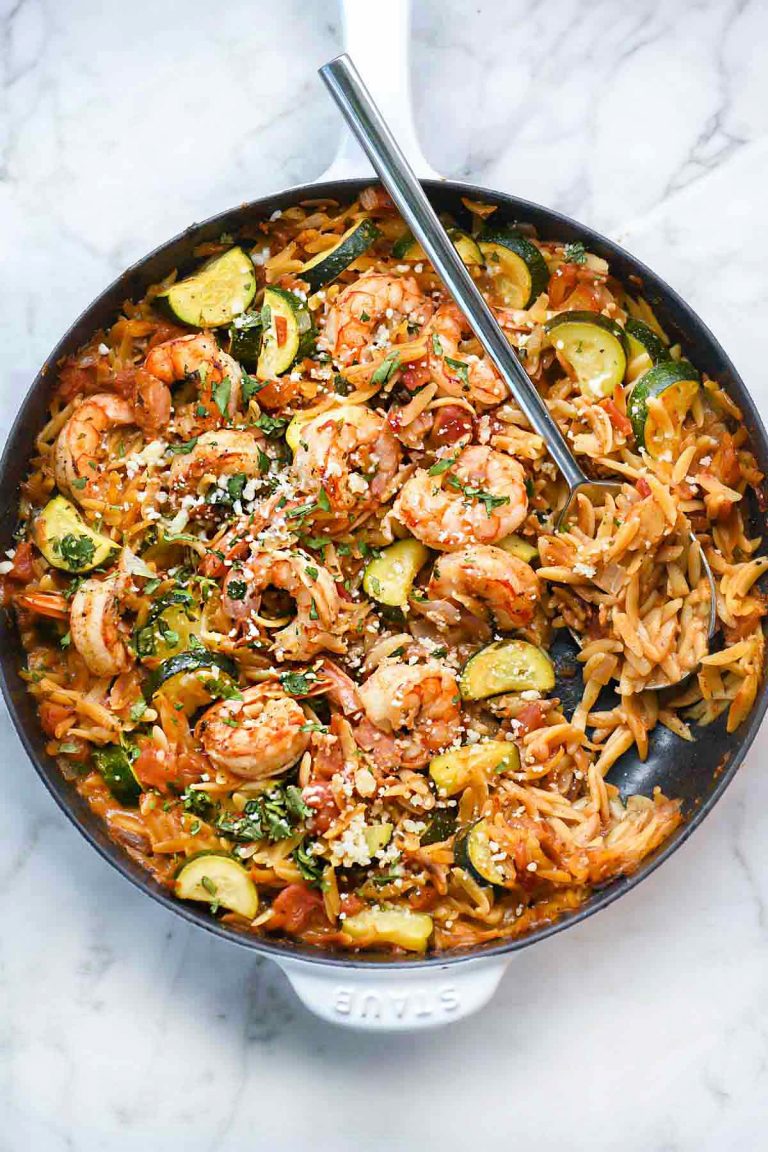 Why we love it: It doesn't get much easier than this simple recipe. A 30-minute one-pot meal that's as quick and easy as it gets. It's a healthy way to use up your pantry staples, is incredibly nutritious, and sure to be a crowd-pleaser.
Hero ingredient: What a fun way to use that frozen shrimp that's been lingering in the freezer.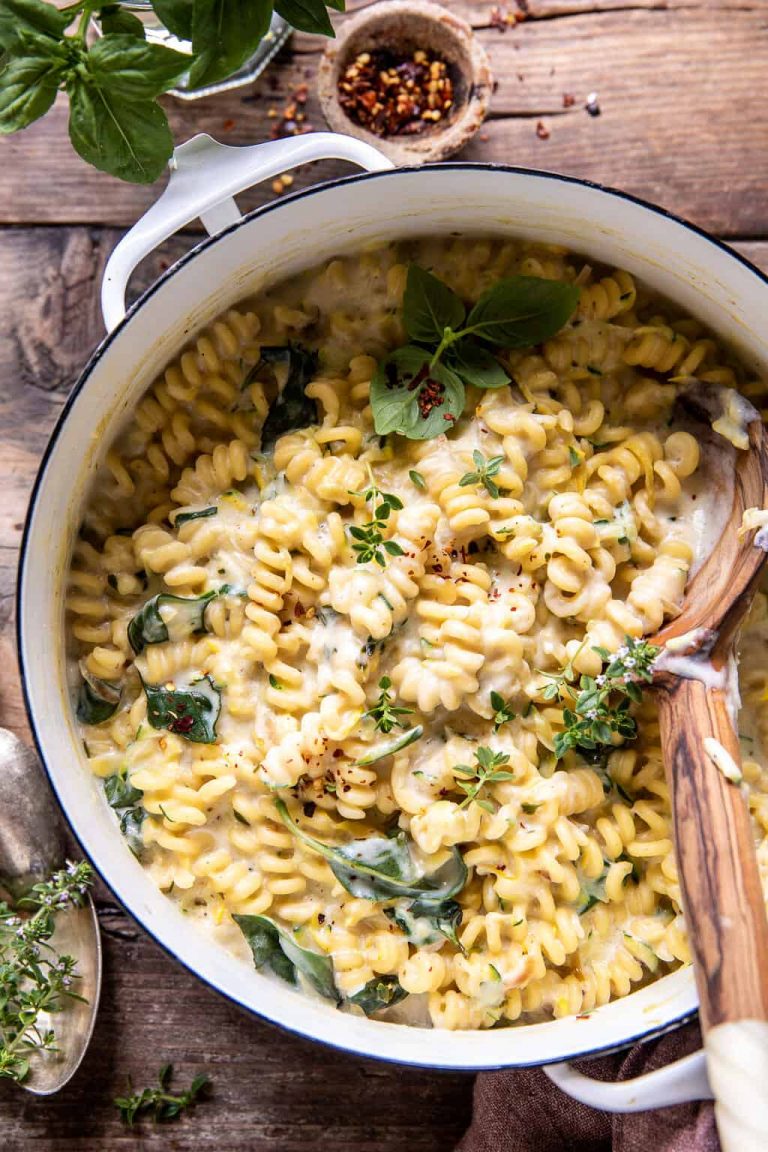 Why we love it: This cozy and delicious recipe comes together quickly and easily, without skimping on flavor. It's a fragrant, delectable, and rich dish that doesn't feel too heavy thanks to the lovely zucchini.
Hero ingredient: The trick is to cook the butter until it begins to brown and smell nutty.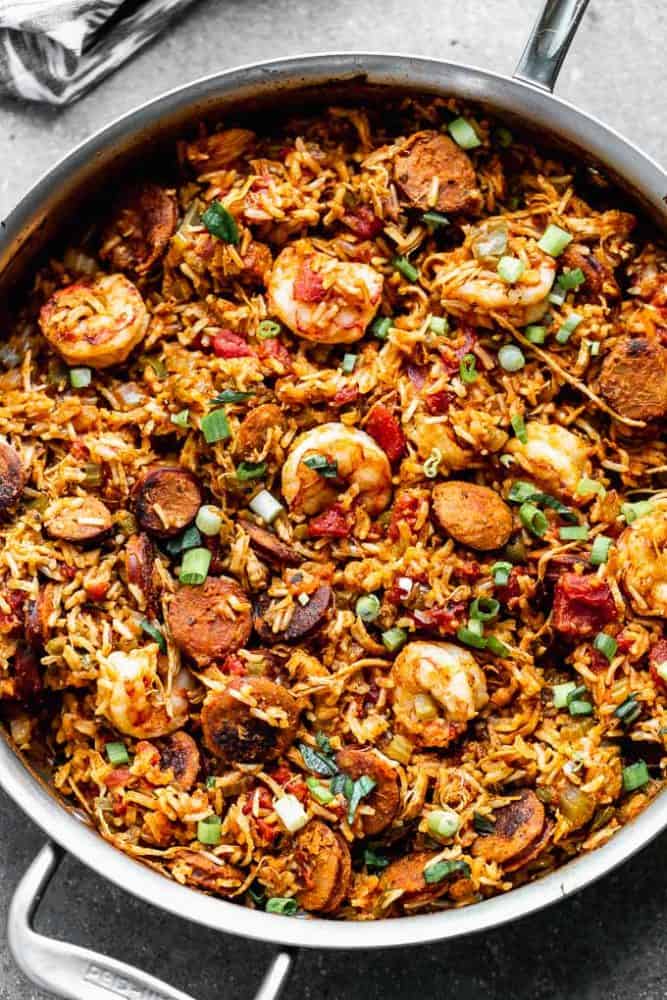 Why we love it: If you've always been intimidated at the thought of making jambalaya, then this is the dish for you. It's an easy recipe that's perfect for busy weeknights. This version is packed with shredded chicken, spicy andouille sausage, shrimp, veggies, and of course, cajun-influenced seasoning.
Hero ingredient: The spicy, smoky seasoning cannot be beaten!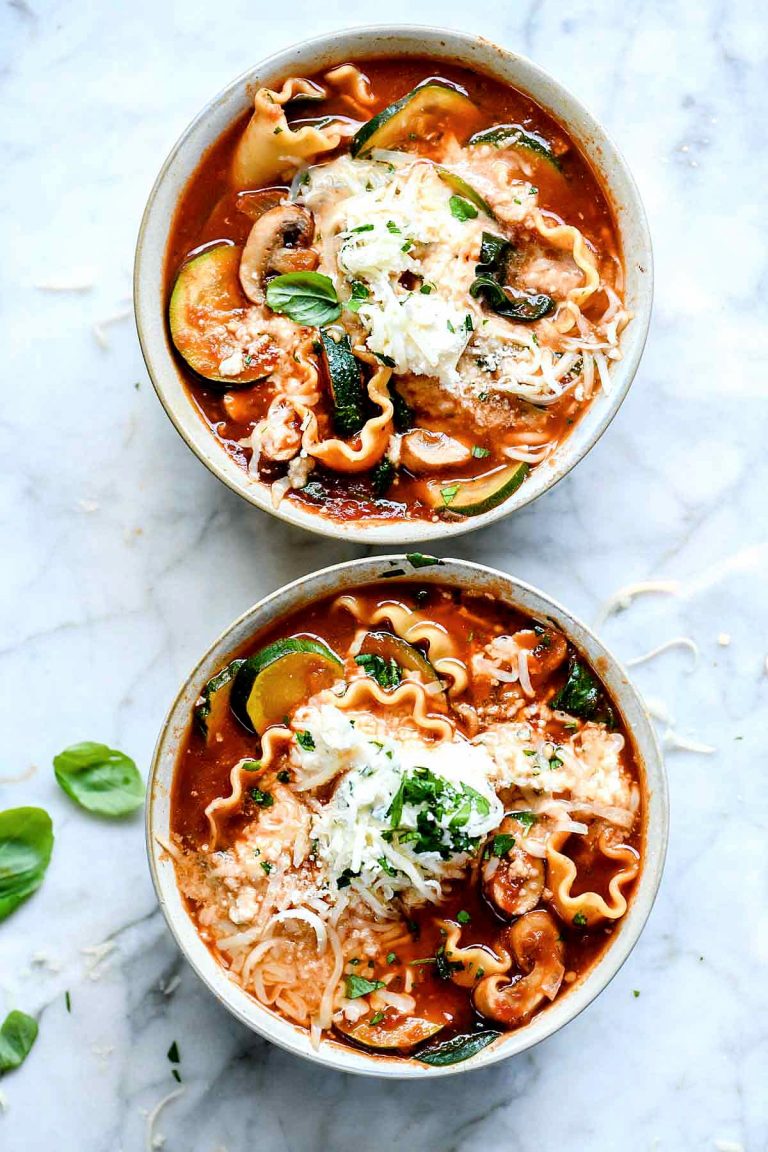 Why we love it: It's basically a deconstructed, slurpable lasagna. It's filled to the brim with veggies and topped with a creamy dollop of three kinds of cheese. It's a simple, veggie-forward, and healthy spin on the traditional and much loved Italian dish.
Hero ingredient: The soup gets its lasagna-like flavors from a mix of three kinds of cheese that melt into the soup: ricotta, mozzarella, and parmesan.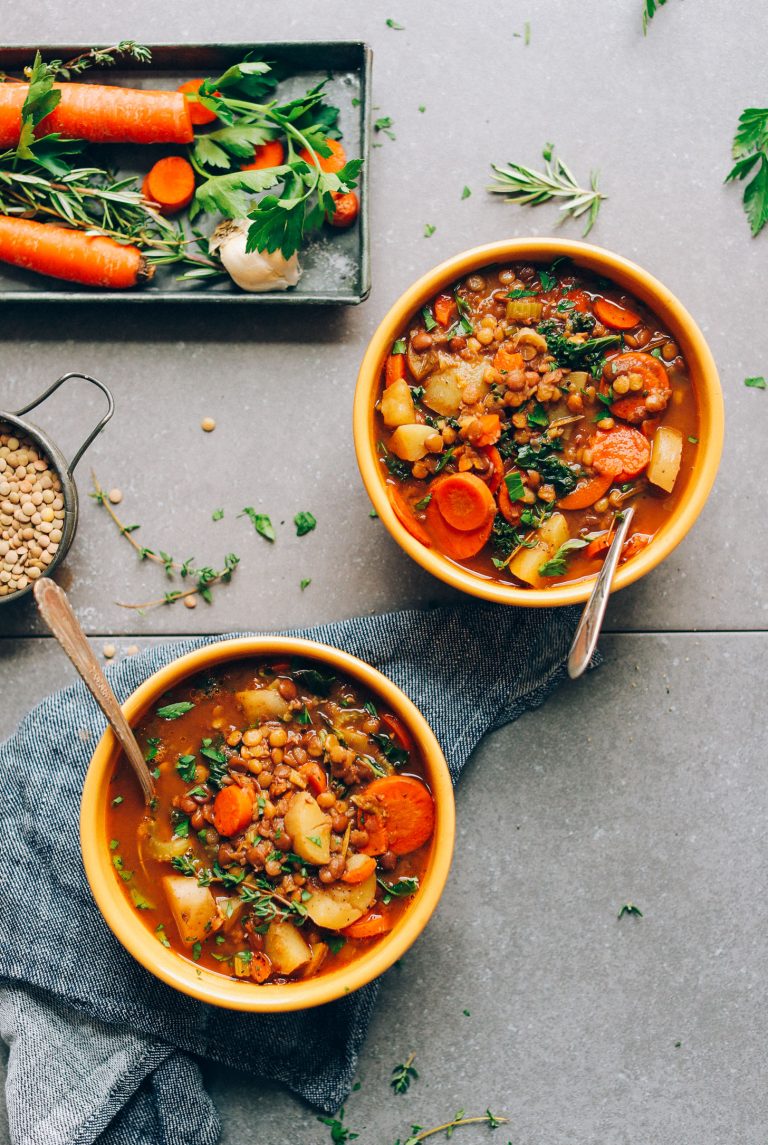 Why we love it: Everyone needs a good lentil soup to go to for those last-minute meals, and this easy, 30-minute recipe is about to become your go-to nourishing meal. It's got tons of veggies so you get plenty of plant-based fiber and flavor. It's comforting, wholesome, filling, and delicious.
 Hero ingredient: Lentils, of course.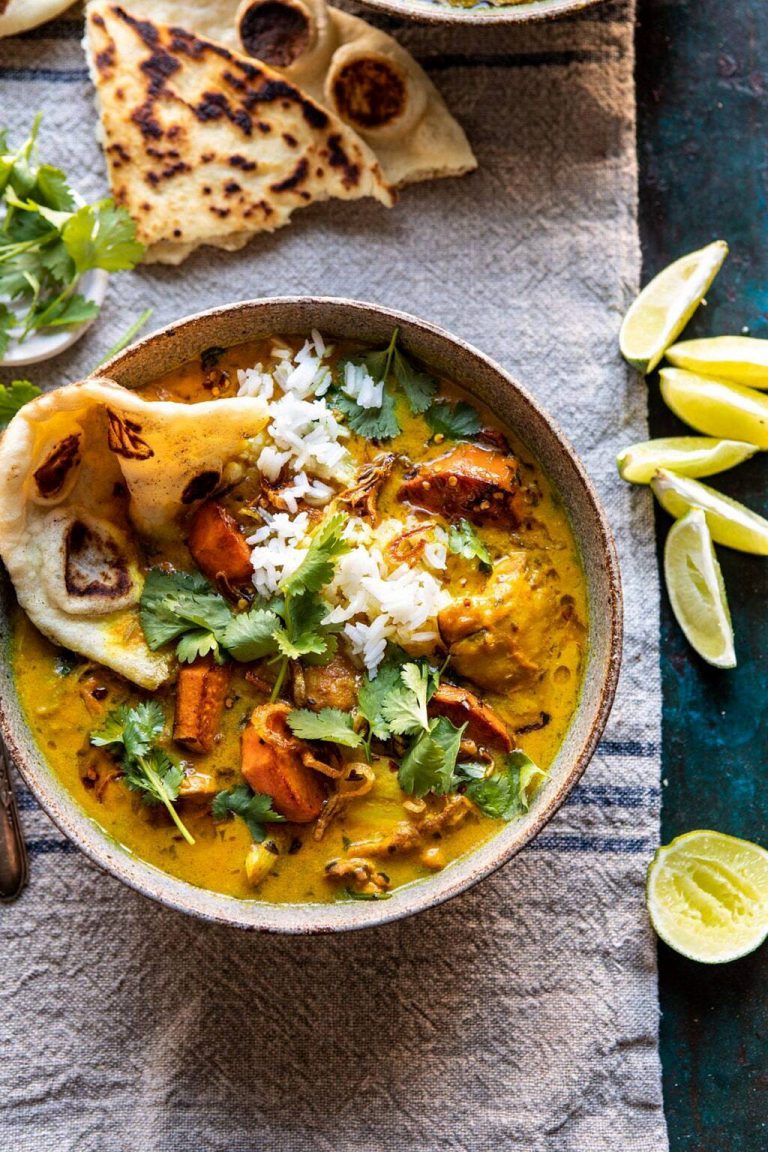 Why we love it: It's the perfect fusion of Thai and Indian flavors. Delicious comfort food made quickly and using healthy ingredients like chicken, spices, sweet potatoes, spinach, and coconut milk. It's a lovely curry that's perfect for a busy weeknight and even more divine as leftovers the next day. It's one of my favorite easy one-pot recipes.
Hero ingredient: Creamy coconut milk is always a star.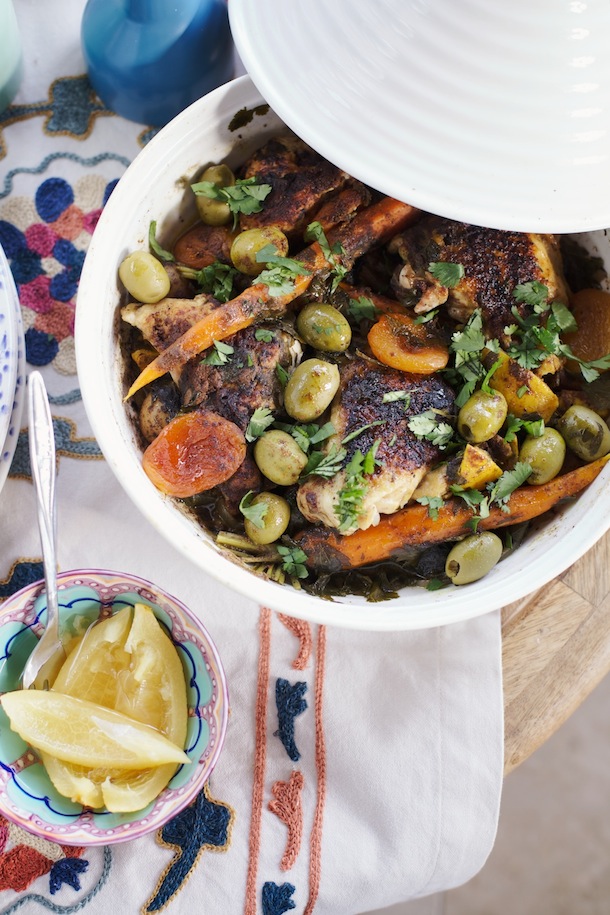 Why we love it: Juicy chicken thighs, green olives, roasted carrots, and sweet apricots pair with exciting ingredients like ras el hanout and preserved lemons for a delicious, unexpectedly simple meal. It may sound complicated, but the spices and sauces are doing a lot of the heavy lifting, keeping the rest of the recipe super simple.
Hero ingredient: Preserved lemons make for a surprisingly impactful addition.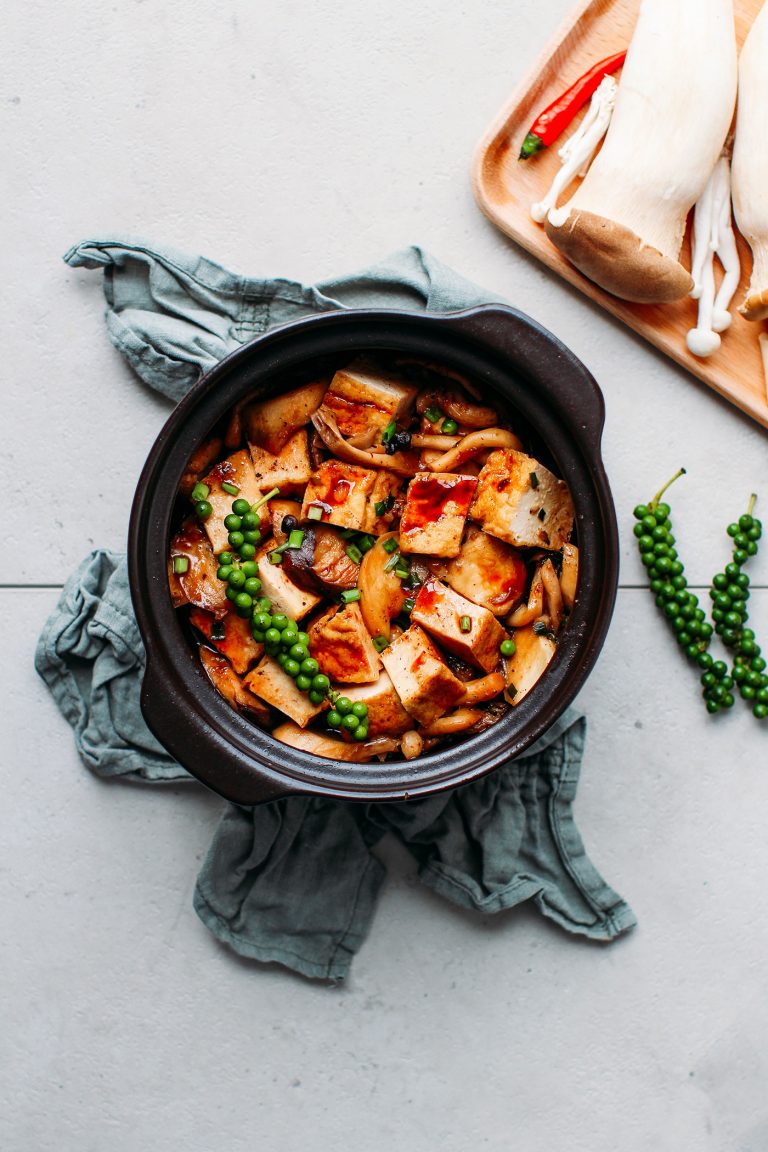 Why we love it: A combination of king oyster, enoki, and oyster mushrooms gives this flavorful meal a fun mix of textures, but ultimately you can use whatever you have on hand. Tofu soaks up the sauce perfectly, and if you don't have a clay pot, you can simply use a cast iron pot or saucepan instead.
Hero ingredient: The sweet, salty, and peppery sauce is absolutely divine.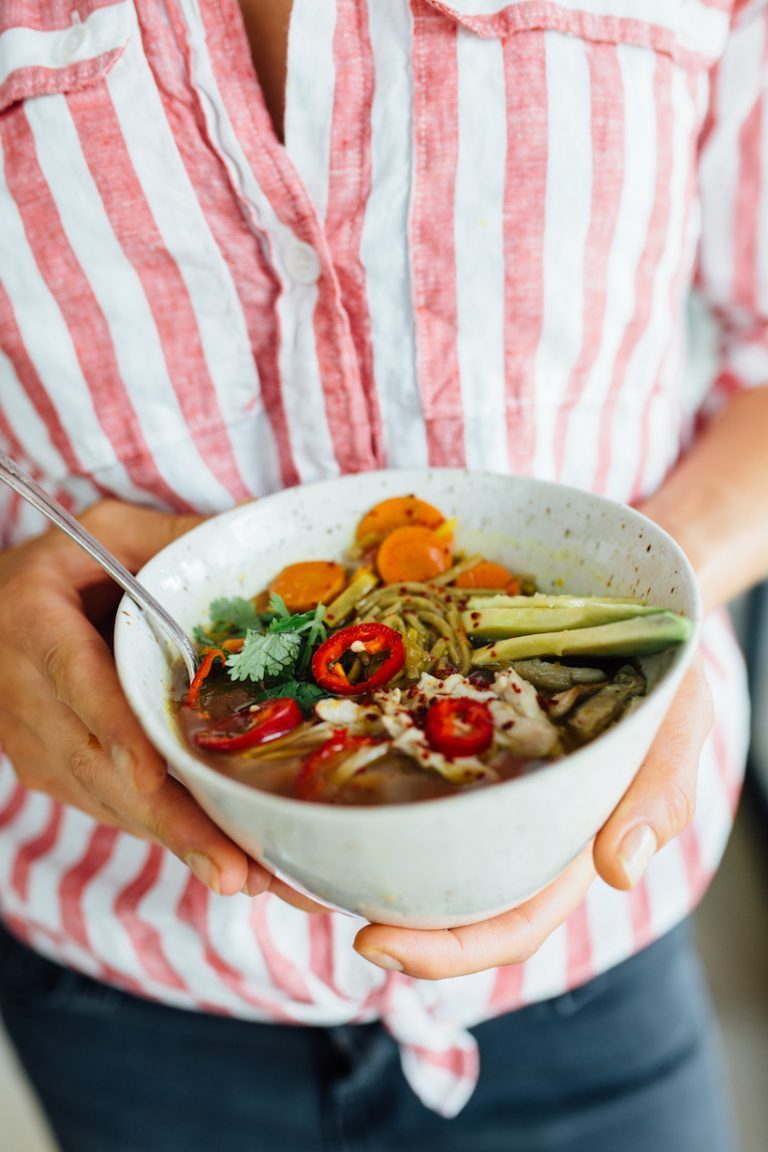 Why we love it: This immunity soup is made from easy-to-find ingredients that you probably already have floating around in the fridge at any given time. It's a layered, flavor-packed soup that takes less than 20 minutes to prepare. Healthy, delicious, and oh-so-good.
Hero ingredient: Rotisserie chicken is your friend.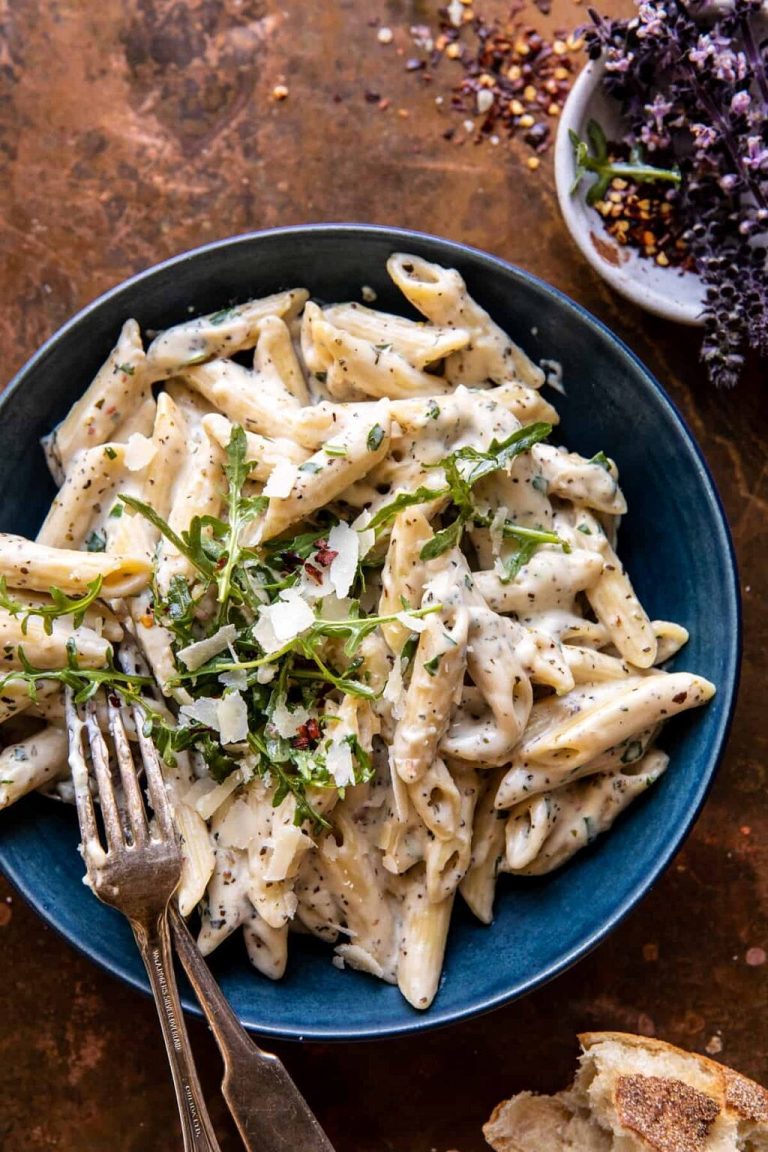 Why we love it: An easy, satisfying, rich bowl of comfort food that is bursting with flavor. It's super creamy and cheesy but without feeling overly heavy. It's sure to become one of your favorite easy one-pot recipes.
Hero ingredient: Don't skimp on the pepper.
What are your favorite easy one-pot recipes? Share the link with us below.
[ad_2]

Source link