[ad_1]

If you haven't been to Detroit yet, this is your sign to head to one of the coolest cities in the Midwest. Famous for its impressive historical contributions to music, industry, and architecture, the city is teeming with fantastic museums and an impressive art scene. Here are my top things to do there, with everything you need to start planning an epic trip to the Motor City:
Tours
22. Architecture tour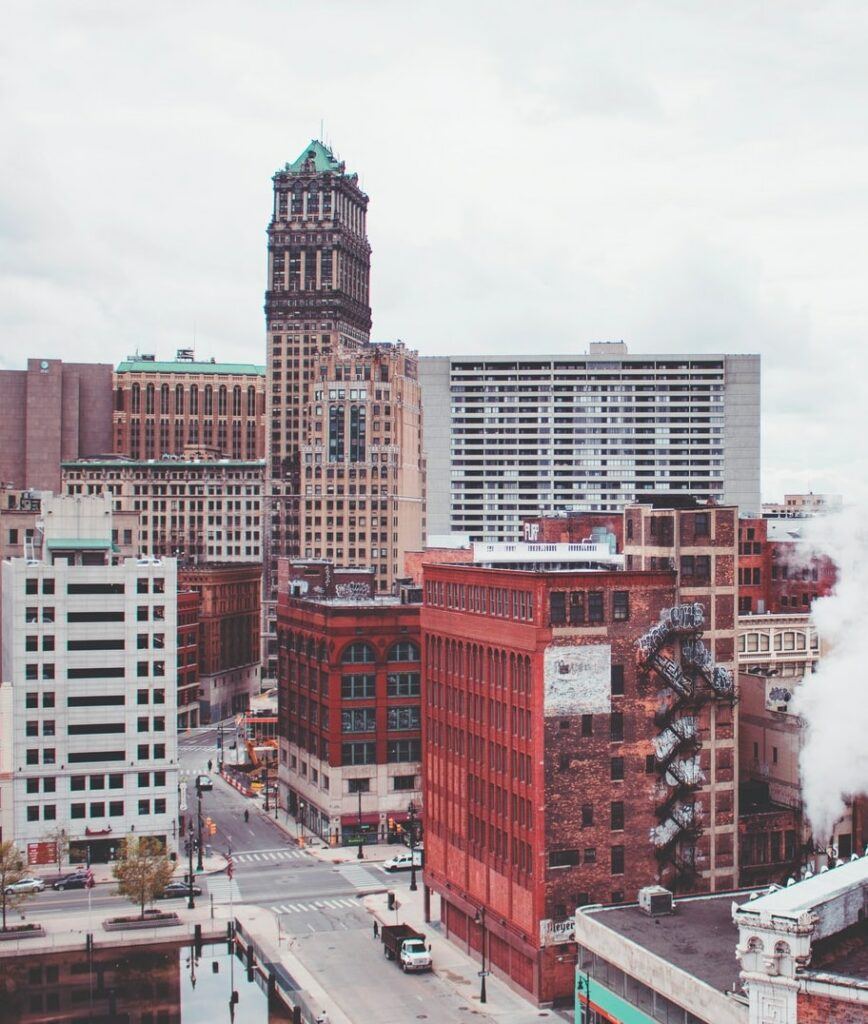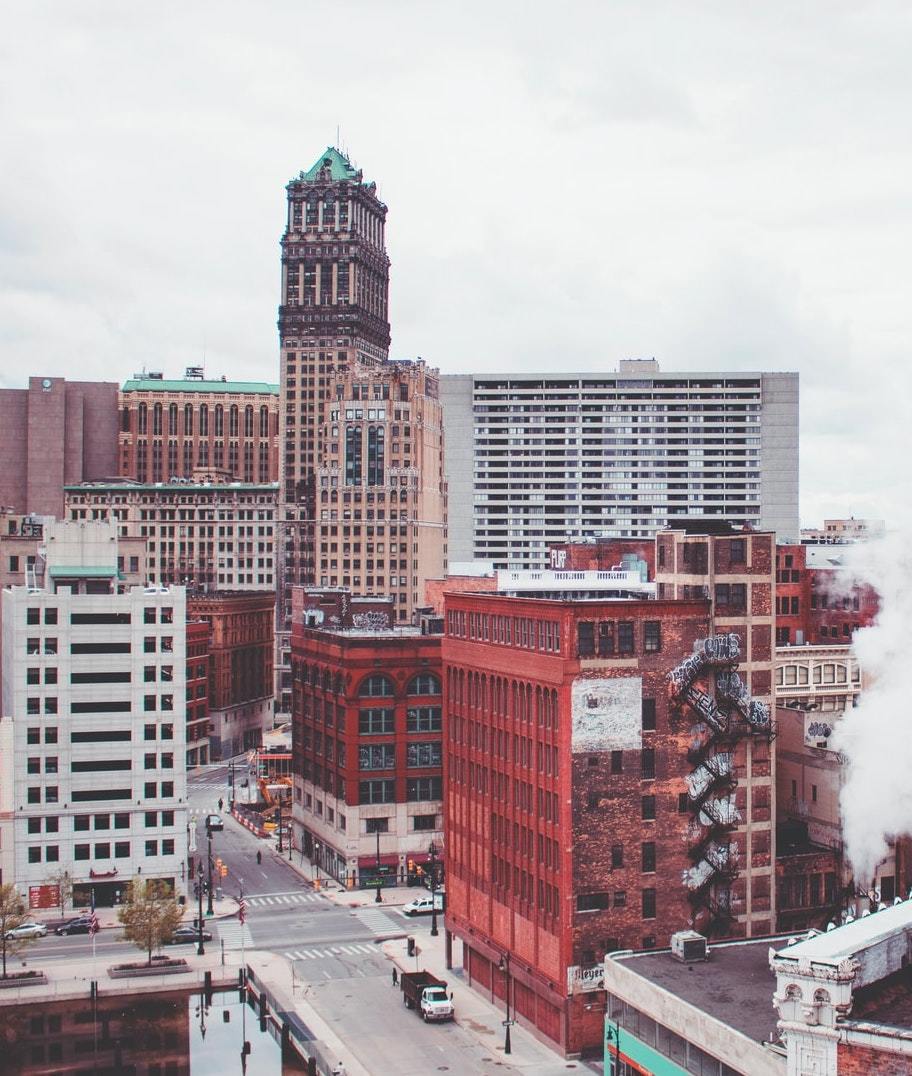 This 2.5-hour walking tour will take you through Detroit to learn about the city's history, architecture, and variety of cultures. Stops include the Fisher Building, the Fox Theater, Belle Isle, and much more. Detroit's important cultural history is highlighted during the tour, during which guides will give an in-depth look at the city's most notable sites. This is perfect for first-time visitors and locals alike, because of how much neat information the guides share.
21. Ford Piquette Avenue tour
Have you ever wanted to take a closer look at the history of Ford Motors? This 90-minute tour is an awesome way to explore one of the first Ford factories ever created. The Ford Piquette Avenue Plant, an official US historic landmark, is the birthplace of the Model T car. This guided tour takes visitors around the plant and offers them a glimpse into how some of the first-ever cars were made.
20. Free walking tour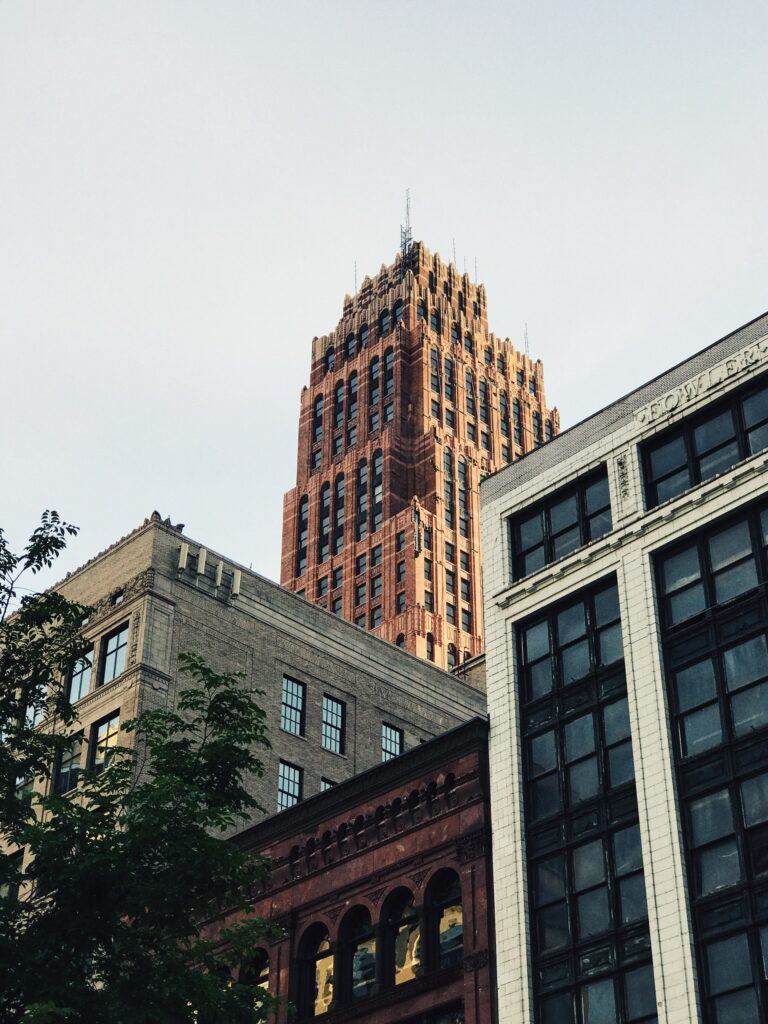 Detroit Experience Factory offers free walking tours that take visitors on an adventure to some of the city's most historically important neighborhoods, landmarks, and businesses. Local guides, including business owners and residents with their own unique stories and perspectives, give individualized narratives of their home city.
Outdoors
19. Belle Isle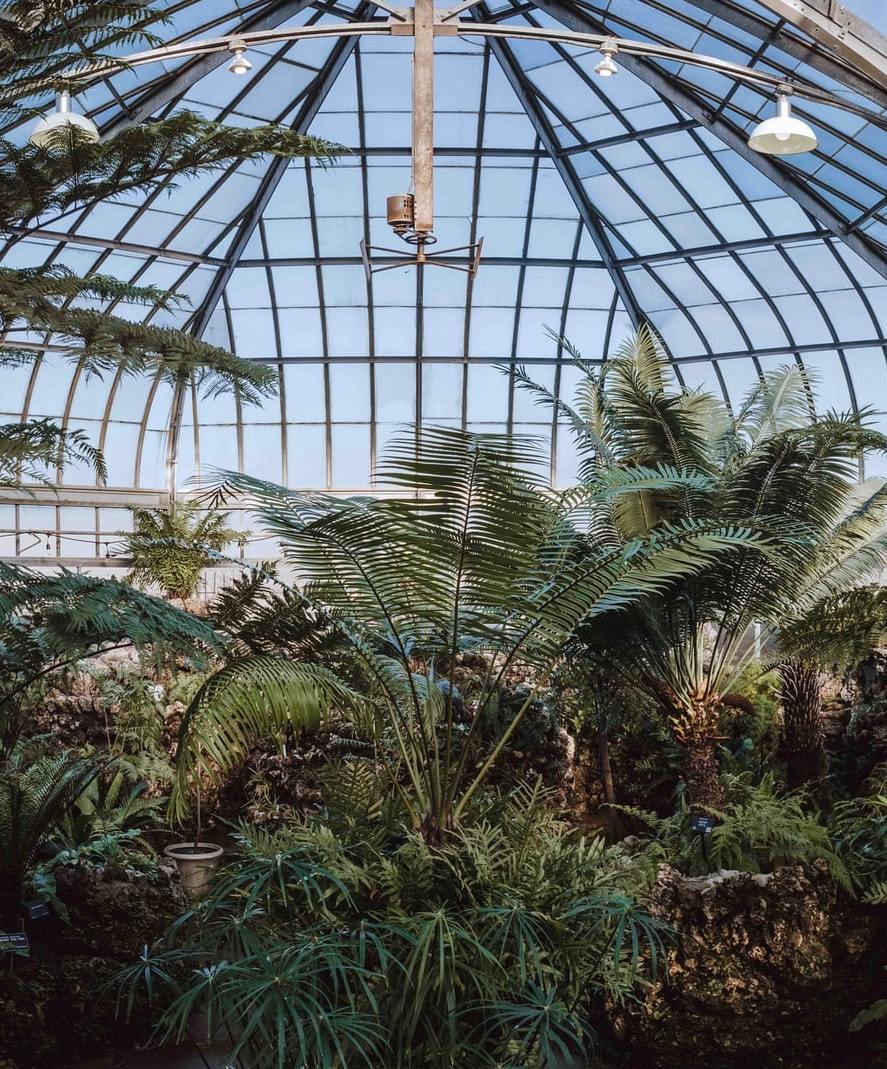 This is one of the places on this list that you might consider setting aside an entire day to see. Belle Isle is a massive 982-acre island park home to a conservatory, aquarium, museum, nature center, and more. It's a hugely popular place for locals to hang out and get some fresh air, not far from bustling downtown Detroit. You'll see people having picnics and barbecues or just hanging out on the beach.
To learn more about Belle Isle and see what else there is to do there, head to the Belle Isle Conservancy's website.
18. Dequindre Cut Greenway
Linking the Eastern Market with the East Riverfront, this two-mile urban recreational path is a great place to walk or bike. There are several neighborhoods between, so you can enjoy the changing scenery as you make your way along this pedestrian path. It's a great place to catch a glimpse of Detroit's best street art, as well!
17. Campus Martius Park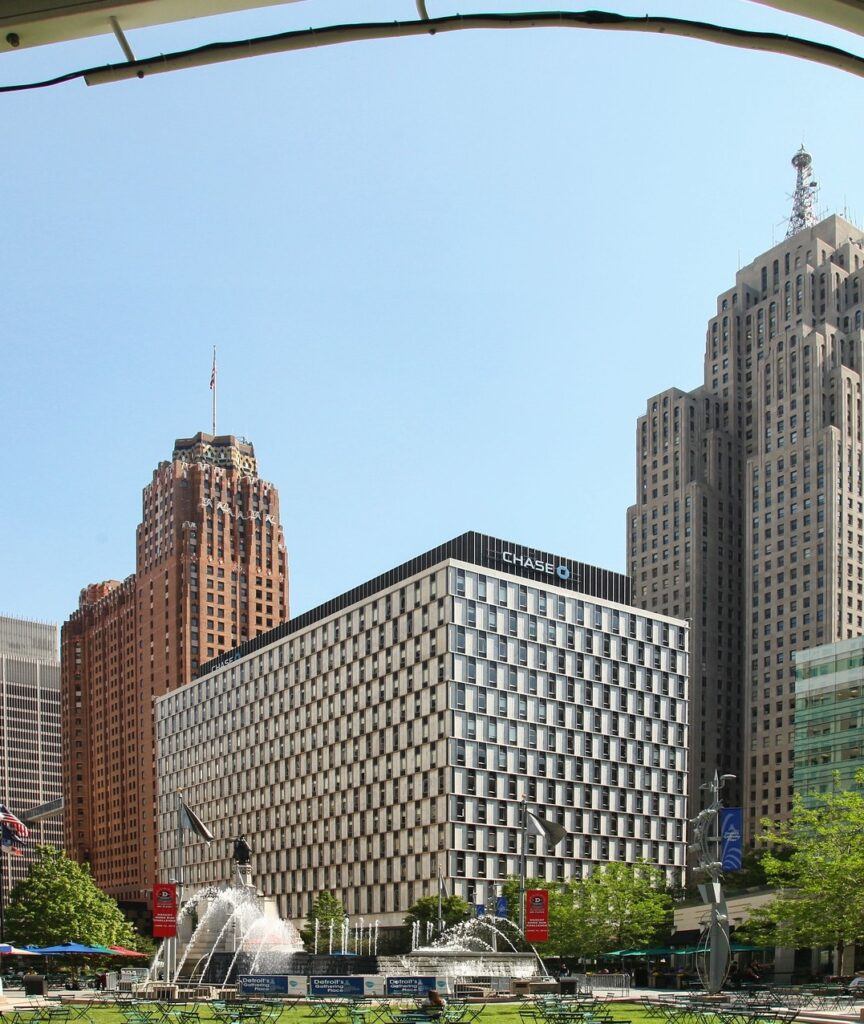 As one of the city's most beloved parks, Campus Martius Park is a hub for cultural activities and has an excellent green space to enjoy. In the summer you'll find food trucks, outdoor eateries, a mini beach, and possibly an outdoor festival. In the wintertime, the park hosts an ice skating rink, a giant Christmas tree, and an adorable Christmas market.
16. Detroit Riverfront
Over time, the Detroit Riverfront Conservancy has worked hard to reconstruct and rehabilitate the riverfront so residents and visitors can enjoy another green space. The path is just under six miles long and perfect for a jog or leisurely stroll.
Along the path, there is plenty of park space that often hosts yoga classes, outdoor concerts, and other events throughout the spring and summer months.
15. Detroit Princess Riverboat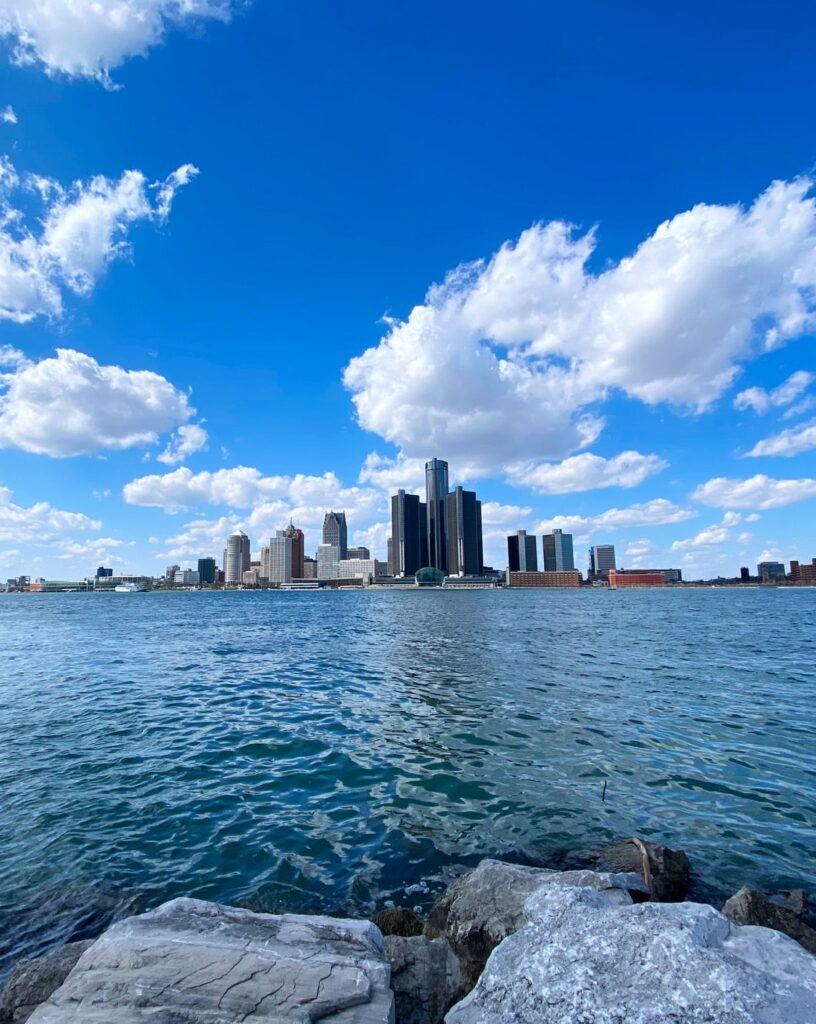 From the vantage point of the Detroit Princess Riverboat, you can get the absolute best views of the Detroit skyline and spot some of the city's most notable landmarks. There are several cruises available on this massive ship, so take a peek at the Princess Riverboat's cruise schedule for ideas.
Museums and Landmarks
14. Detroit Institute of Arts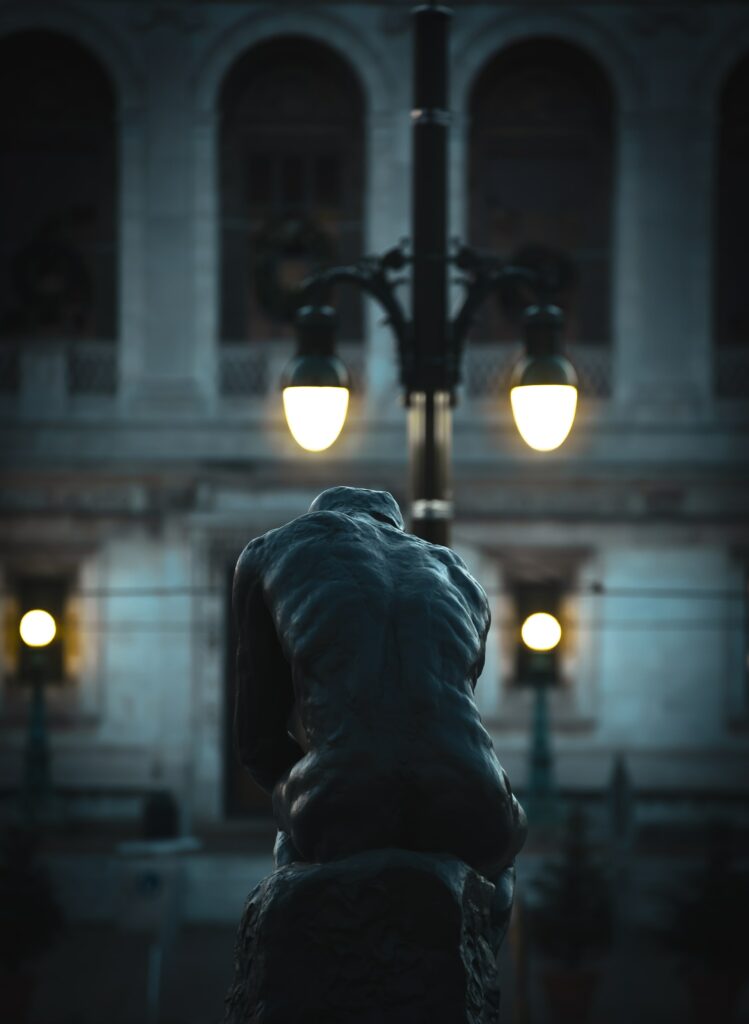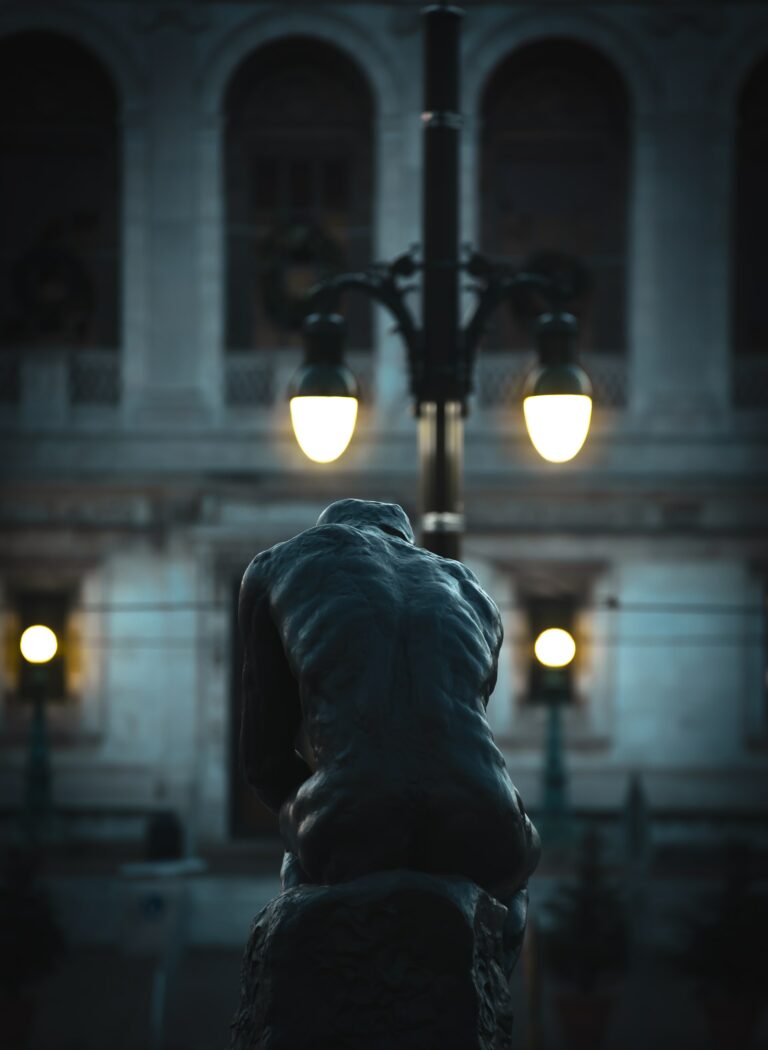 This 130-year-old museum is one of Detroit's most beloved spaces. It houses over 65,000 works of art and has everything from classic pieces to modern and contemporary works. The Detroit Institute of Arts comprises over 100 galleries with one of the most diverse selections of art that you will find in the Midwest. Plan on spending at least a few hours looking around this massive space.
To visit the DIA, you currently must make a reservation, which you can do here.
13. Detroit Historical Museum
Being right next to the Detroit Institute of Arts, the Detroit Historical Museum makes a great addition to your itinerary if you are a museum enthusiast. It offers visitors a unique perspective on how the city was established and a peek into its industrial past.
Currently the museum has an incredible Roaring '20s exhibit called "Boom Town: Detroit in the 1920s," which looks at one of the most impactful periods in the city's vibrant history.
The Detroit Historical Museum is open Thursday to Saturday from 10am to 5pm and Sunday from 1pm to 5pm. You can find more info here.
12. Henry Ford Museum of American Innovation
It goes without saying that Henry Ford is one of Detroit's biggest names, so you don't want to miss a chance to learn more about his legacy at the Henry Ford Museum of American Innovation. Moreover, you can also learn about other amazing feats of engineering, from the Wright brothers to Rosa Parks and many others.
You can find more information about this unique museum here.
11. The Guardian Building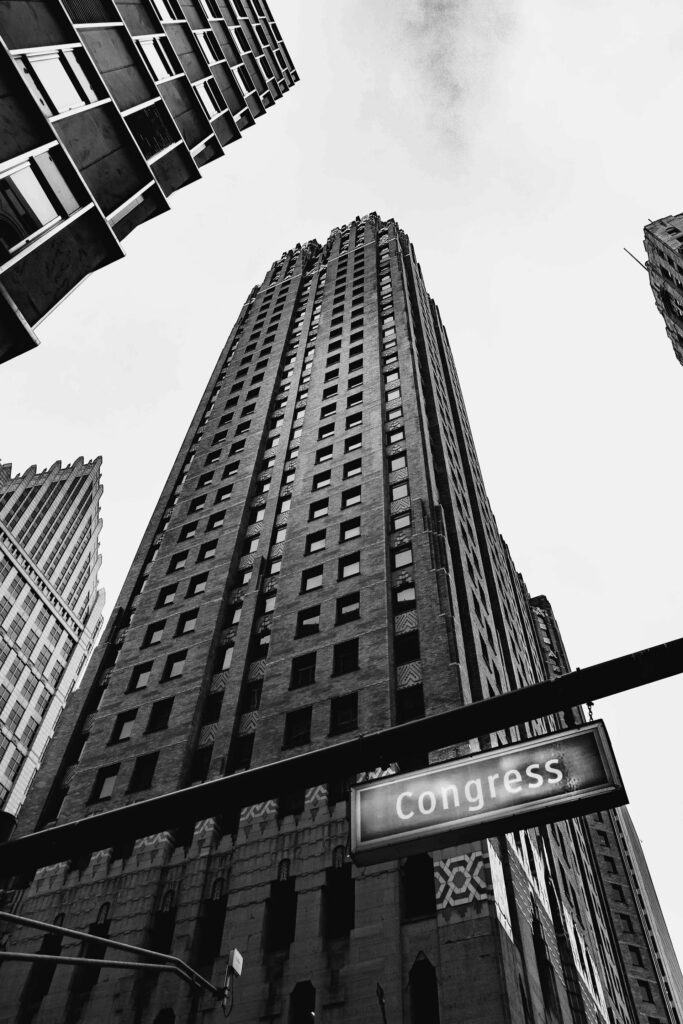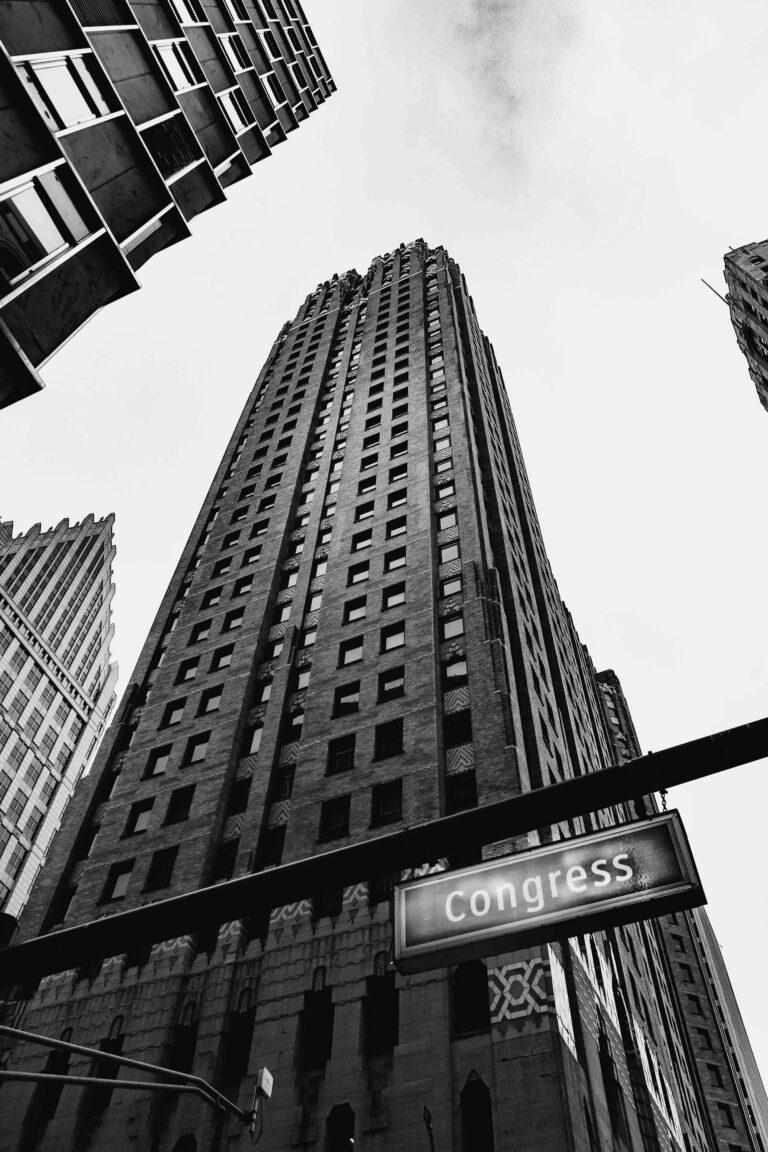 You won't want to miss out on a chance to visit the Guardian Building, one of the most important Art Deco skyscrapers in the world, in the Financial District downtown. This National Historic Landmark has 36 floors and was completed in 1936.
Pure Detroit offers tours of the Guardian Building, among others. Although tours are still postponed, the company hopes to start them again soon.
10. Detroit Masonic Temple
This architectural gem is the largest building of its kind and one of Detroit's most stand-out landmarks. George Mason and Company finished the building's construction in 1926, and for many years it was used as a meeting place for the Freemasons. The Detroit Masonic Temple is enormous, with three theater spaces, a shrine building, a chapel, a 17,500-foot drill hall, and more.
You can catch a tour of the building on the first and third Sundays in July and August at 3pm or the first and third Fridays in July and August at 7pm. If you aren't around at that time, you can also check out the calendar of events for more opportunities to visit.
9. The Belt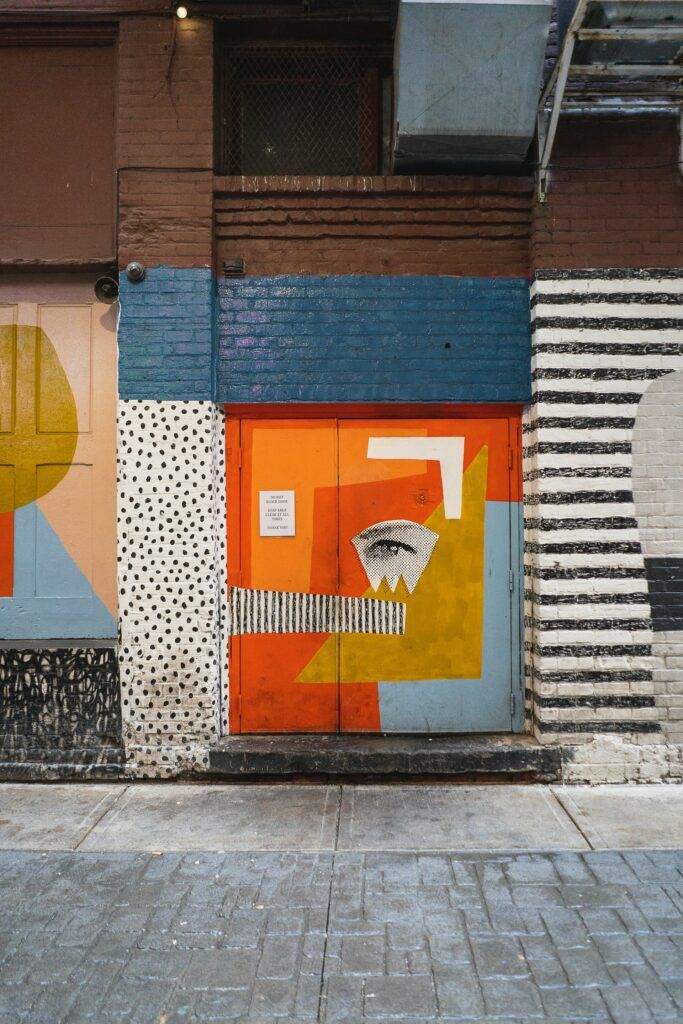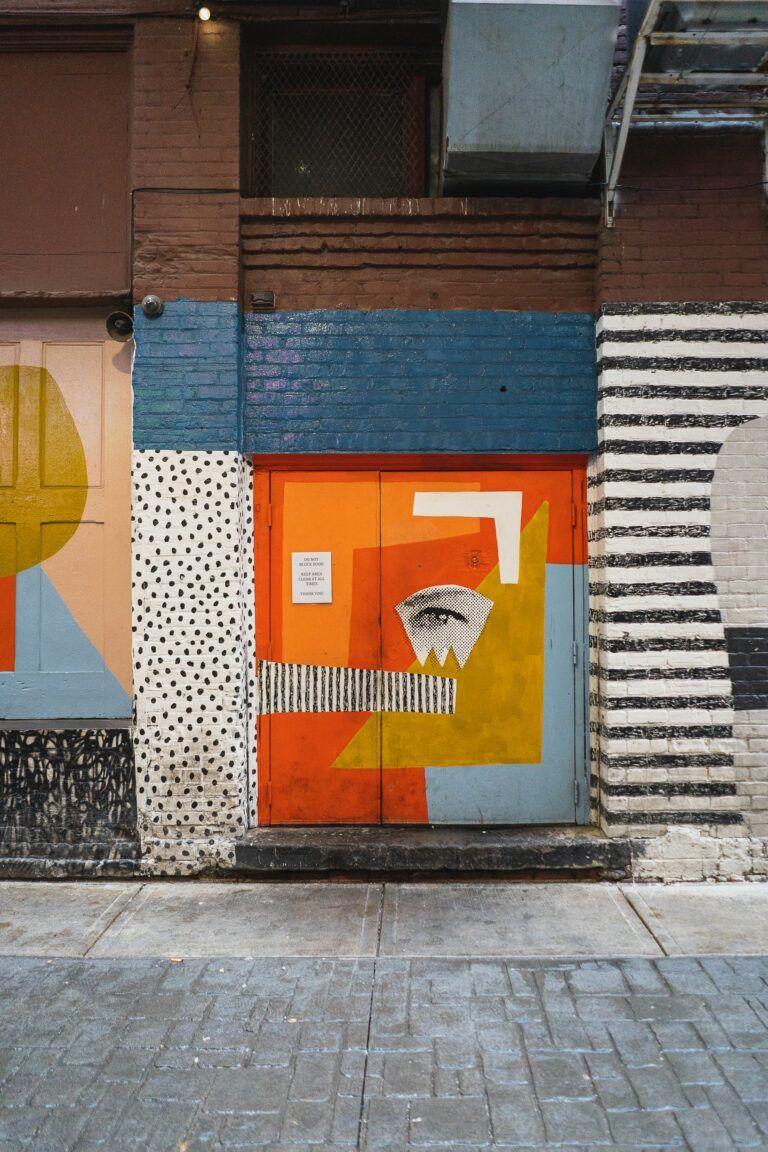 "The Belt" area gets its name because it was once the heart of Detroit's garment district. It's is now an alley full of public art and murals from local, national, and international artists. This space was made possible by the Library Street Collective's efforts to create more opportunities for artists to engage with the public through their work.
8. Motown Museum
You absolutely cannot visit Detroit without going to the Motown Museum. As one of the only museums in the world dedicated entirely to Motown's musical and cultural history, it is known as the beating heart of the Motown legacy.
The museum is located in the original headquarters and recording studio for Motown Records, making the building itself an amazing historical site. Here you'll be able to appreciate the accomplishments of the label's giants, and get a glimpse into where the magic of Detroit's most notable music scene began.
The Motown Museum is open from Wednesday to Sunday, 10am to 6pm. Find more information about opening hours and policies here.
7. Charles H. Wright Museum of African American History
This spectacular museum is one of the best places to hear some of the city's most important stories. The Charles H. Wright Museum of African American History houses exhibits that offer a well-rounded view of the immense contributions that the black community has made to Detroit's history and culture.
For hours and admission info, see the museum's website.
6. Detroit Public Library
Sure, you came to Detroit to see some cool places, enjoy the delightful food scene, and maybe get outdoors. But a library? You might be surprised that this one made the list, but hear me out. Detroit's main public library is one of the best in the Midwest and even rivals the Harold Washington Library in Chicago.
Even if you don't pick up a single book while you visit, it's worth a stroll through to see the incredible architecture and explore the stacks.
For more info, see the main library's website.
5. Museum of Contemporary Art Detroit
Who doesn't love a good contemporary art museum? Flaunting the best of Detroit's contemporary art scene, this is one of the top 10 art museums in the Midwest, and you'll certainly see why when you visit. It pushes the bounds of traditional art and features thought-provoking exhibitions.
The Museum of Contemporary Art Detroit is free, with a suggested donation of $5 during regular operating hours.
Shopping & Restaurants
4. John K. King Used & Rare Books
Housed in an old glove factory, John K. King Used & Rare Books is one of the largest bookstores in the entire world, with over a million books on its shelves. If you're a huge bookworm like me, this sounds like an absolute paradise. Spend a few minutes to a few hours perusing the shelves and see what treasures you can find.
3. Eastern Market
Covering 43 acres, this historic public market district is the largest in the United States. The Eastern Market has a variety of artisan crafts, handmade goods, local foods and produce, and more.
Market days are Saturday, Sunday, and Tuesday, Saturday being the busiest day. Check out the Eastern Market's website for more information on vendors and special events throughout the year.
2. Cliff Bell's
This iconic restaurant has a cool 1930s vibe and is one of the best spots in Detroit to see live music. It often hosts jazz and blues musicians; you can check the show schedule here. Come for the music but stay for a nice meal and awesome selection of cocktails. It's a great place to enjoy an old-timey ambiance and disconnect from the outside world for a little while.
1. Pewabic Pottery
This is more than your average pottery shop. Pewabic Pottery has been a Detroit gem since it was founded in 1903. It produces pottery, architectural tiles, and other beautiful ceramics that you will find in the city's most beloved buildings and popular restaurants.
The best thing about Pewabic is its summer market, which features the ceramic artistry from over 50 independent artists. It also offers tours and hands-on workshops so you can learn more about the craft.
Pin me for later:
Now you're all set to plan your trip to the Motor City, with enough to keep you occupied for weeks! Make Detroit a stop on your road trip through the Midwest, or a trip all on its own.
Have you been to Detroit? Which of these awesome "to-dos" is your favorite?


[ad_2]

Source link