[ad_1]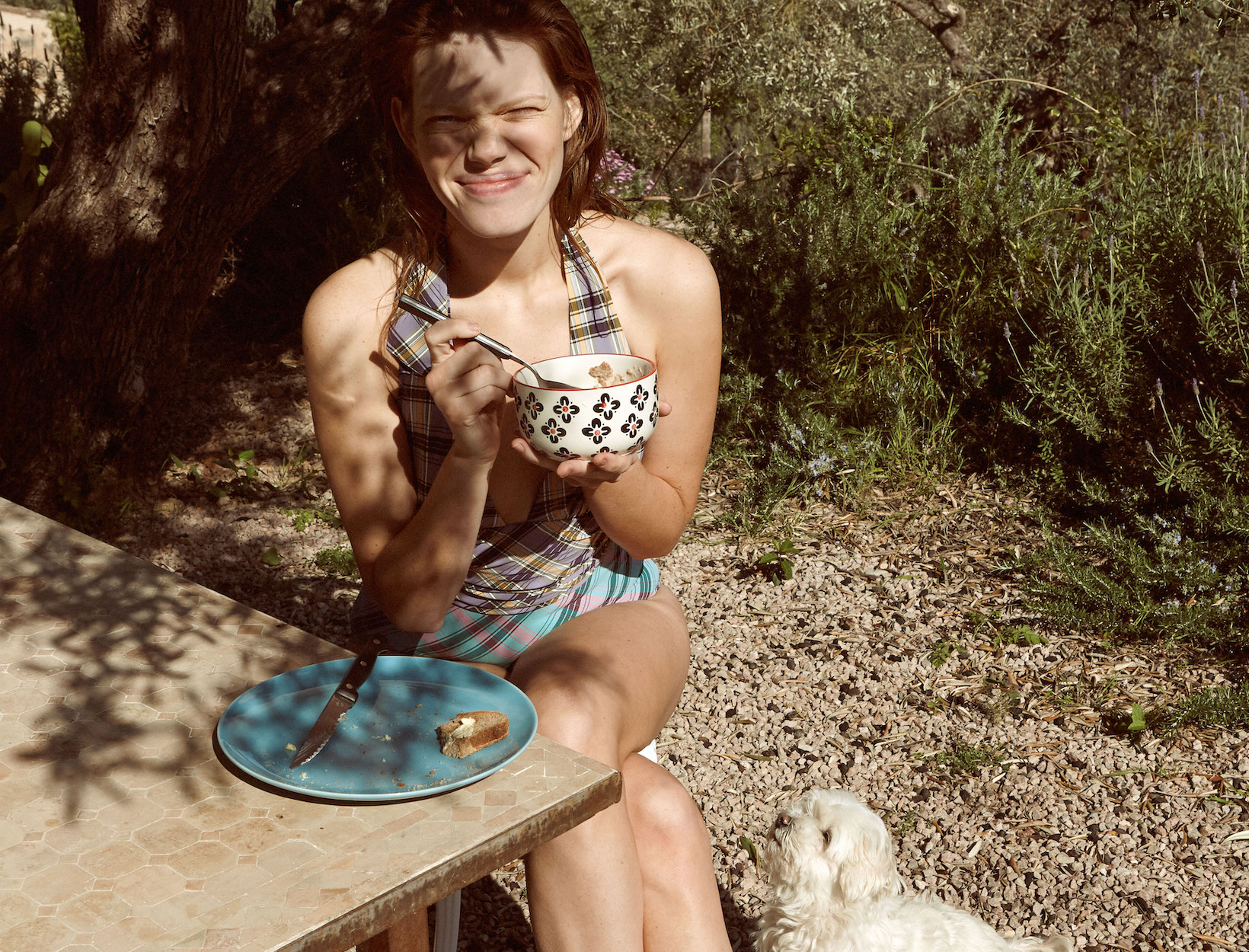 Photo courtesy of Louise Samuelsen/The Licensing Project
In partnership with our friends at HUZZAH
Lately our food mantra has been "Yes…and": "Yes, I'm going to enjoy my favorite foods because they are delicious and make me happy. And I'm going to try to max out their nutritional value, too."
Five of our current food obsessions from brands we love prove that enjoyment and nutrition need not be in opposition.
Flavored seltzers have helped many of us ditch sugary sodas. But now we're left sipping carbonated water that doesn't really add anything to our diet. Sort of a missed opportunity, no? Then we found HUZZAH, a fruity seltzer with live probiotics that can help support gut health. With less than three grams of sugar per can, it's not too sweet, and the real fruit flavors totally come through. The Raspberry & Lemon is tart and zingy, and the Juicy Pear is mellow and fresh, but our favorite is the Strawberry & Hibiscus because of its delicate floral undertones. It's a refreshing way to round out your lunch, cool off in the late afternoon, or add some bubbles to dinner all while supporting a healthy gut.
---
The taste of our favorite childhood cereals reengineered with healthier ingredients—what a marvelous find. Thanks to smart ingredients like whey protein and allulose, these cereals have more protein and fewer carbohydrates per serving than conventional cereals and no sugar. They still somehow taste really good, and with nine flavors to choose from, there's something for everyone (we're into the cocoa and frosted varieties). Suggested accompaniments include sleeping in, pajamas, and Saturday morning cartoons.
---
Siete always nails it. It makes some of our favorite chips and a ridiculously good vegan queso, and we appreciate its approach to making beloved foods work for a number of dietary needs without sacrificing taste. The brand's first product was grain-free tortillas, which are fantastic, but they're small and a better fit for tacos. The launch of these burrito-size tortillas has opened up the playing field. We're talking grain-free breakfast burritos, lunch wraps, homemade healthy crunch wraps (yes, that crunch wrap—it's a good concept that becomes a great thing when it's made with better ingredients), and even that viral TikTok tortilla hack.
---
Our favorite grain-free fresh pasta comes from Cappello's, so we had a pretty good feeling about the grain-free frozen pizza crust. It's crispy, nutty, chewy, and not at all doughy—everything you want from a pizza. While there are premade pizzas ready to go, we like all the opportunities for customization that come with the naked crust. Get a bunch of these pies along with a variety of toppers for a DIY pizza party spread that folks of all dietary persuasions can enjoy.
---
A chocolate-covered nut is a top-tier snack for movie nights, road trips, and the dreaded 3 p.m. slump. Now, we're realistic snackers: We know that a treat is a treat, and we're not looking for a wellness miracle in a candy-coated shell. That said, we're impressed with the almond hunks from Hu Chocolate. It's a dairy-free chocolate made with coconut sugar that's just the right balance of bitter and sweet. Plus, there's sea salt involved, which makes every dessert better.
[ad_2]

Source link