[ad_1]

Hawaii is such a special place, as anyone who's been would agree. From snowy mountains to dolphin-filled waters and intensely green volcanoes, there's an almost endless array of attractions to choose from.
With a whole chain of islands, each of which is unique, a Hawaii itinerary could go on and on. But here's a roundup of the very best activities across the Hawaiian Islands to consider as you plan your trip:
The Big Island (Hawaii)
Because of its name, it shouldn't surprise you that the Big Island is the largest of the Hawaiian Islands (large enough to hold all of the other islands). But it is also the most diverse — it has 10 of the world's 14 microclimates. Given its rugged terrain, it also attracts adventurers looking to get out and explore.
50. Swim with dolphins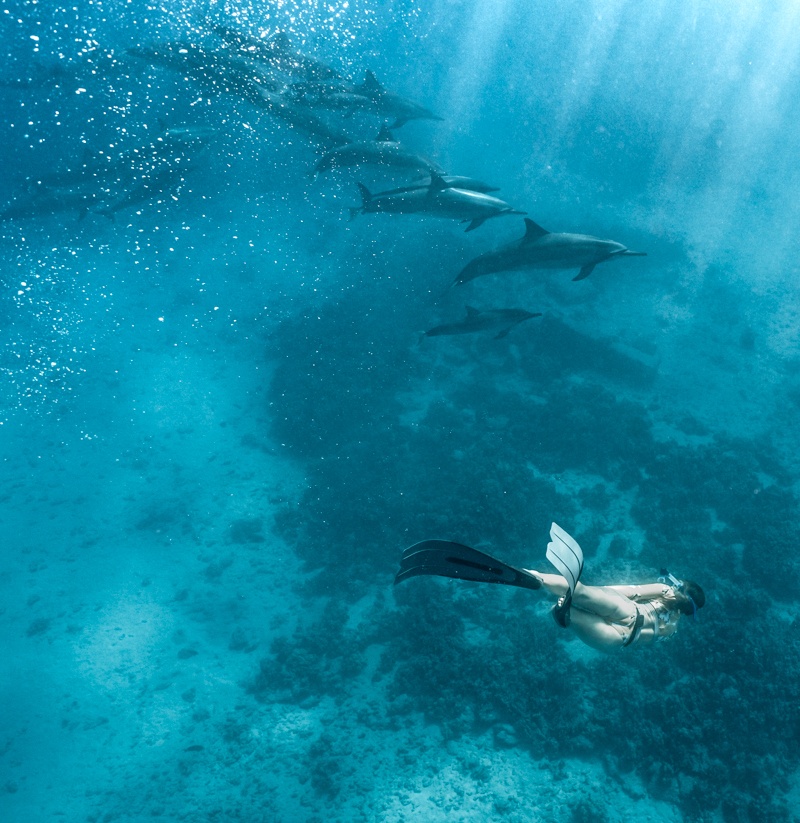 Hawaii is most special because of its island lifestyle, which means that you absolutely have to spend some time in the ocean! Swimming with dolphins or manta rays off the Big Island is one of the most epic ways to do so.
Read: 25 amazing Big Island of Hawaii things to do
49. Night snorkel with manta rays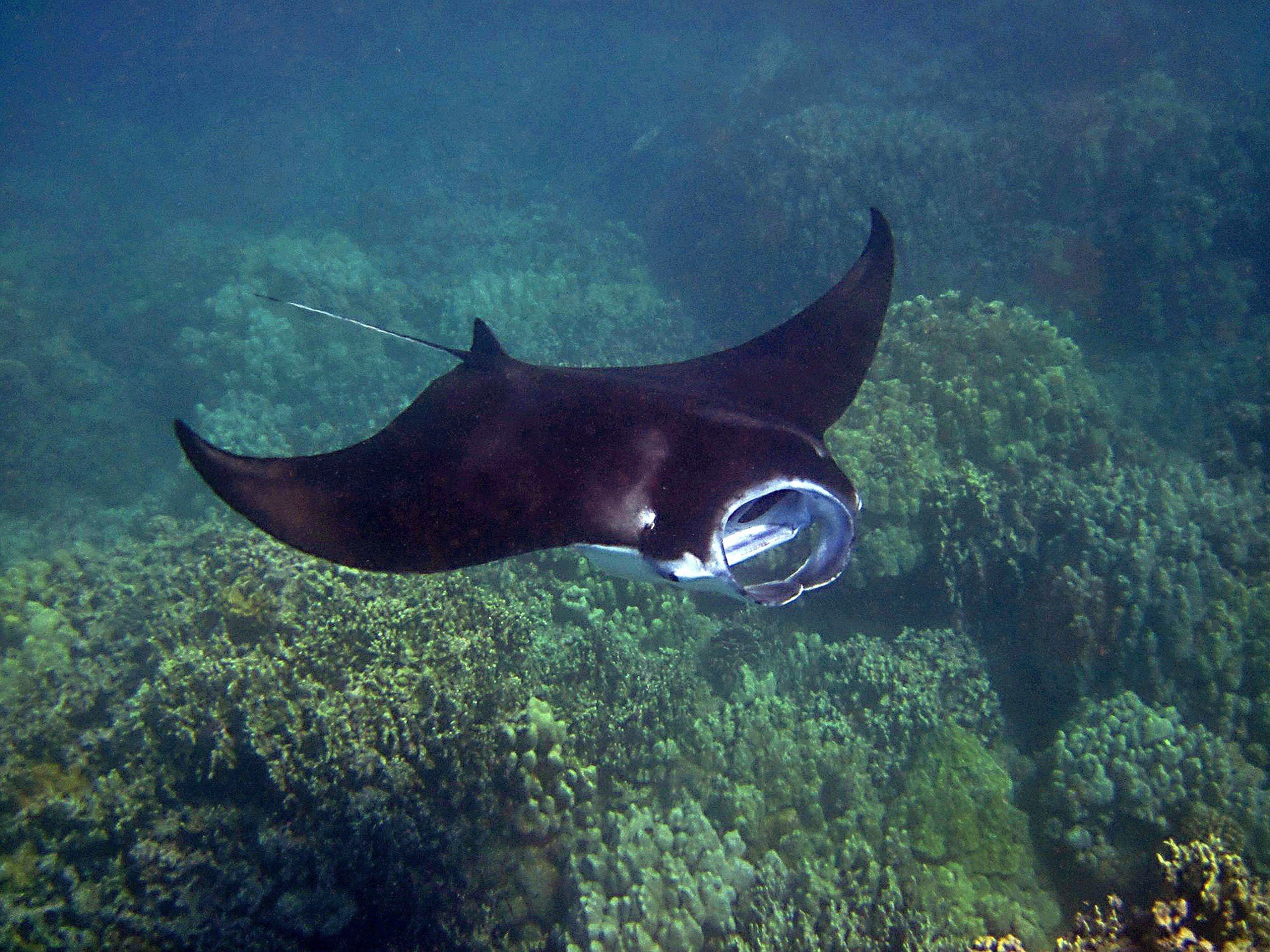 After you swim with dolphins, you can dip right back into the water at night to commune with manta rays. The snorkeling boats on this tour have lights on the bottom of flotation devices to attract plankton. The manta rays then flock to eat the plankton, so you'll be able to see them underneath you. The experience of seeing these gentle giants up close is as humbling as it is beautiful.
48. Kehena black-sand beach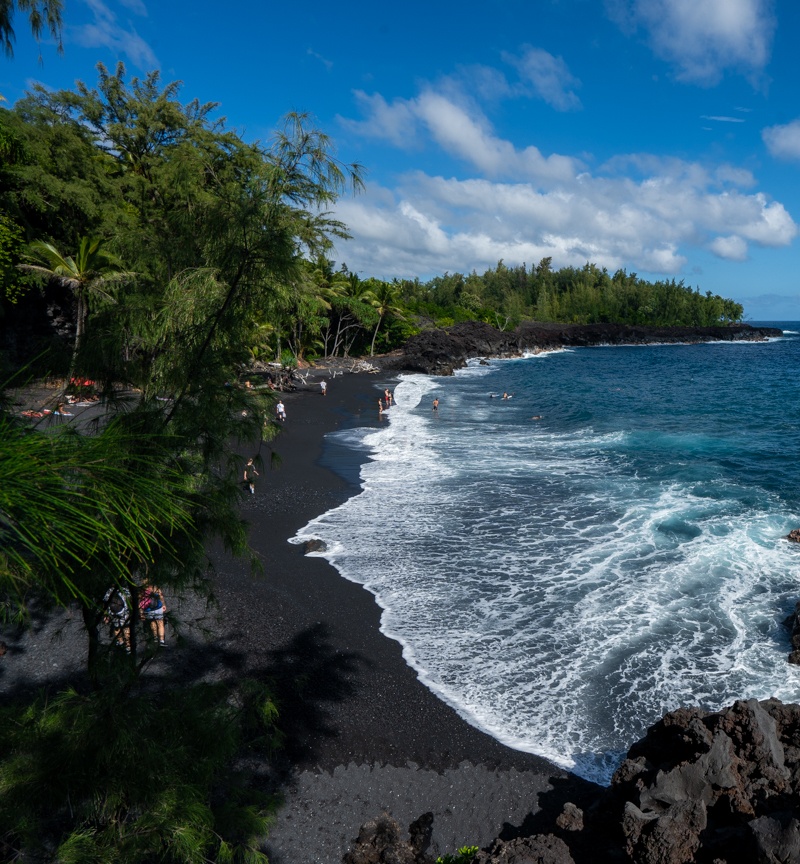 The Puna district on the Big Island is known for being a bit strange. After all, what is stranger than deciding to live somewhere that could be covered in volcanic lava at any moment? Those who choose to live in Puna take that risk and know that this is the most volcanically active part of the island. It has a funky, hippy vibe — and this beach totally embodies that.
Kehena is known for its Sunday drum circle, laid-back vibe, and of course, nudity. The surf is rough at times, but if the water is calm, it is a great beach for swimming. Just feel it out before you get in. If there isn't anyone else in the water, that's probably a good sign that you shouldn't jump in either.
47. Punalu'u black-sand beach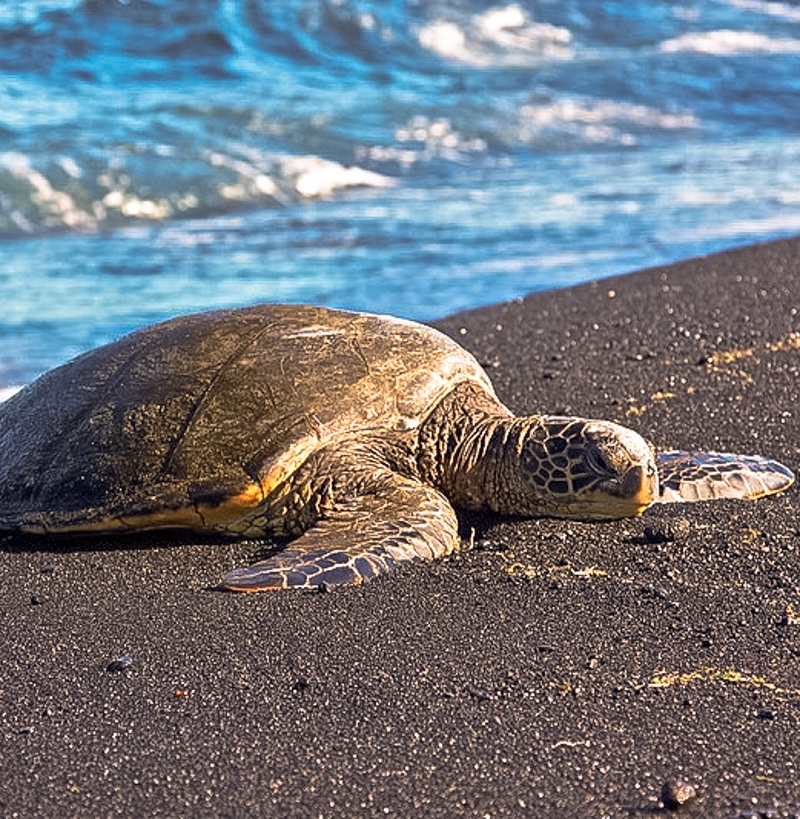 This black-sand beach is a favorite of the local green sea turtles. The places where they rest will be roped off, but you can scope them out from afar while you enjoy the beach. Like many other colorful beaches around Hawaii, this one gets its hue from volcanic rock that has been broken down into the sand.
46. Papakōlea (Green Sand Beach)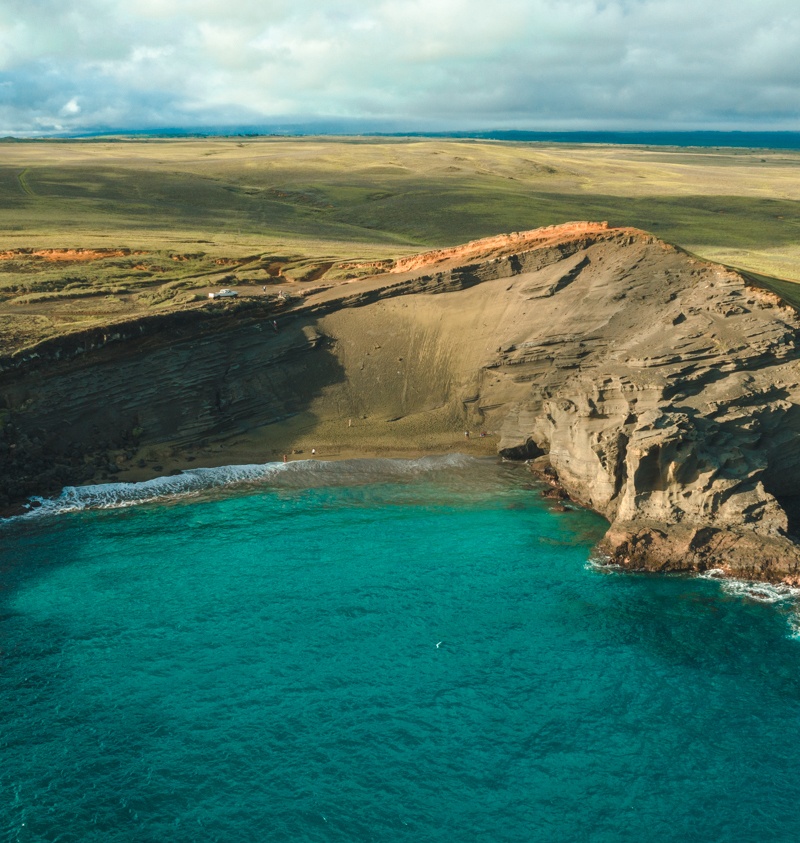 As one of only four green-sand beaches in the world, you won't want to miss out on your chance to see this one. Sure, it's a brownish-green, but it's still green all the same. If you pick up the sand in your hands, you'll be able to see the green hues more clearly.
To get there, you can walk along the coast for about an hour, or drive there with a 4×4 vehicle along South Point Road until you see a sign saying "Green Sand Beach." From there you can follow the road to the beach.
45. Hawaii Volcanoes National Park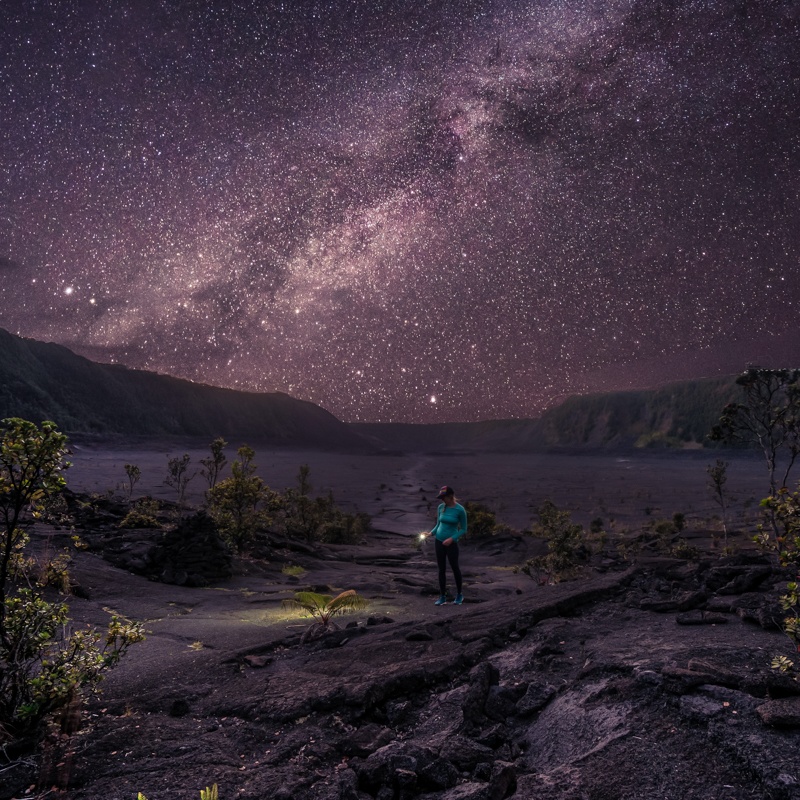 The Big Island is home to four of Hawaii's active volcanoes. Here the power of Pele is unpredictable yet obvious. If you want to connect with Mother Nature in a powerful way, Hawaii Volcanoes National Park is the place to do it. Here you can hike around the park, and on a clear night you'll see the sunset transform into an abundantly starry sky perfect for stargazing.
44. South Point cliff jump and snorkeling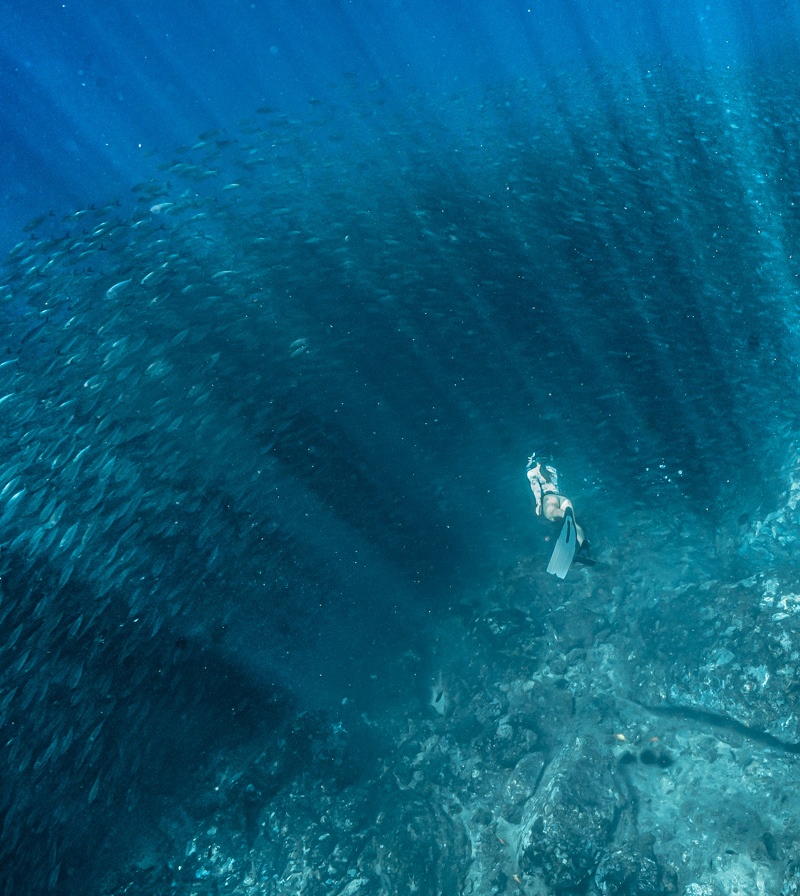 If you're a fan of free diving or cliff jumping, head to South Point to get your fix. You can get there by taking the South Point Road that leads to Papakōlea (Green Sand Beach), but instead of turning left for the beach, keep going straight until you reach the end of the paved road. From there you can walk to the cliff-jumping spot. Make sure to check that the sea is calm before jumping in, as the waters around the Big Island can be unpredictable.
If you don't fancy a daring jump into the water, you can climb down the rocks. You'll find thousands of fish swimming below, which is truly a dazzling sight.
43. Sunset at the steam vents
From the Kīlauea Visitor Center you can easily get to the sulfur banks and steam vents. It's only about a two-mile loop, depending on any detours you might take on the way. It's an awesome spot to catch a sunset, especially at the golden hour, because of the way the sun lights up the steam vents.
42. Pepeekeo scenic drive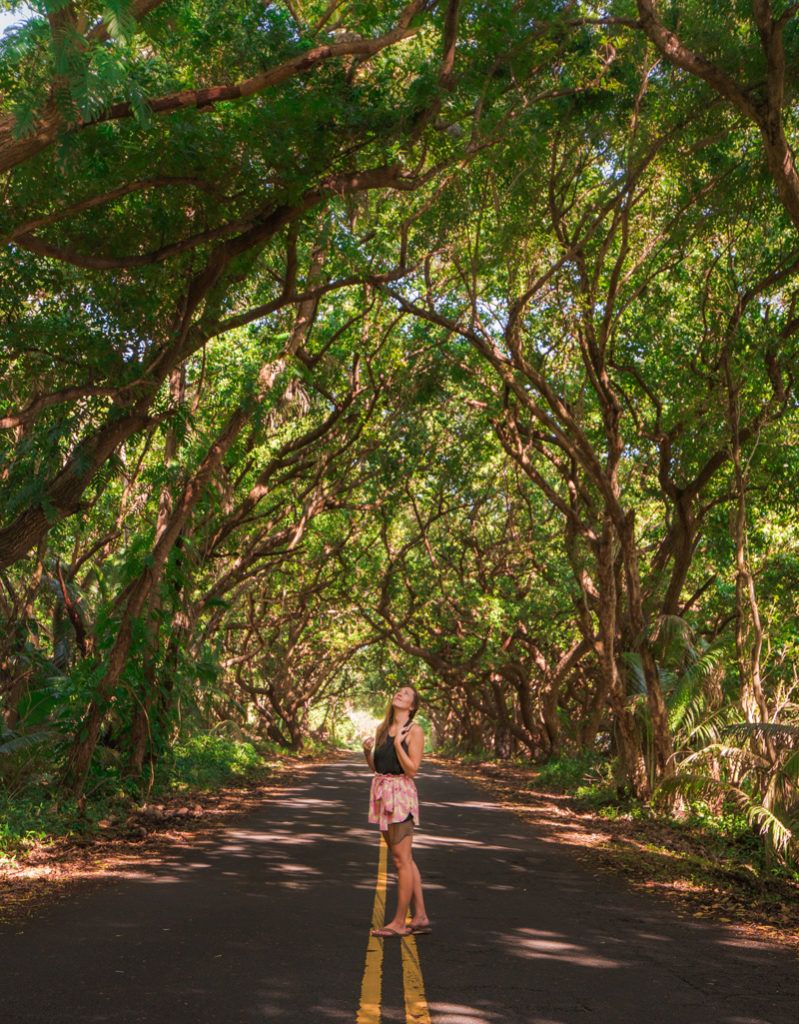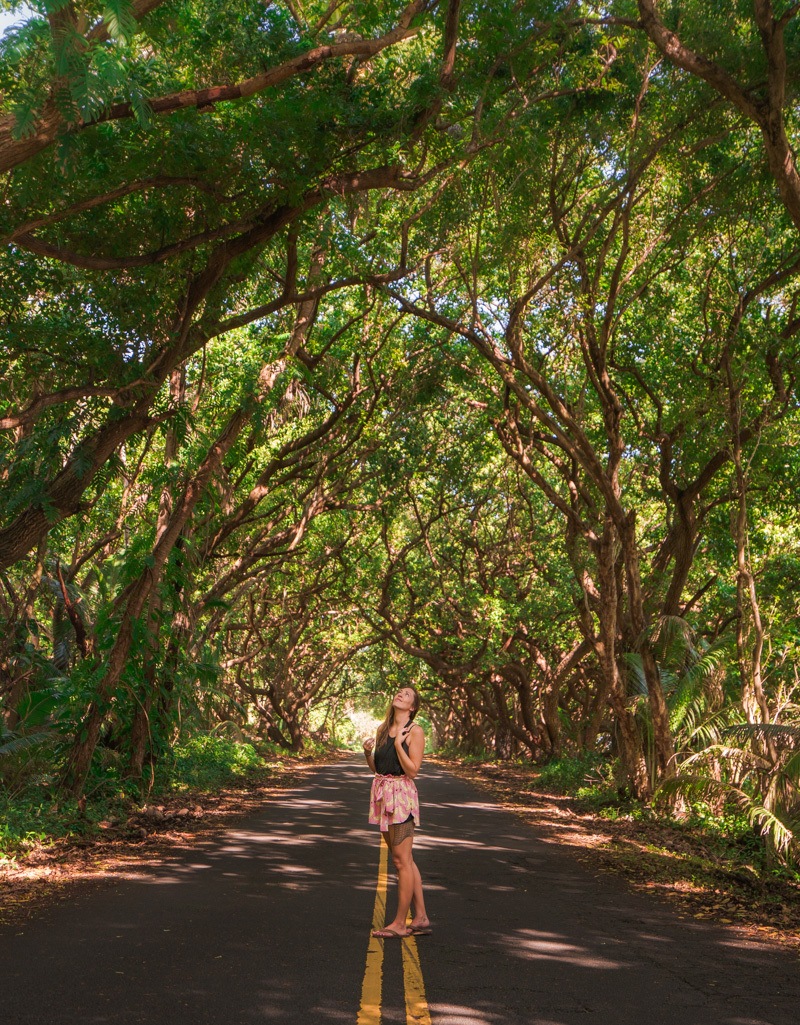 This is one of the Big Island's most beautiful drives. Along the way, you'll see everything from solidified lava flows to beach mansions to fairytale-like tree tunnels. To drive this scenic route, you had to do an out-and-back after 2018 until recently due to lava flow cutting off the path— but now it is a nice loop again!
41. Onomea Bay Trail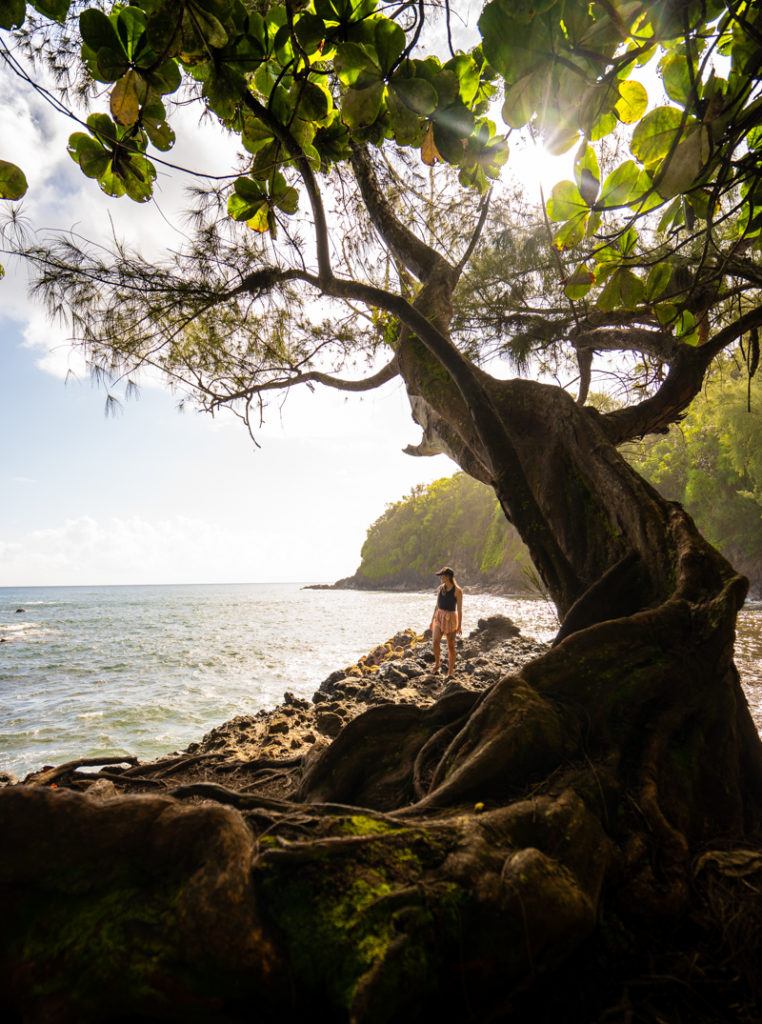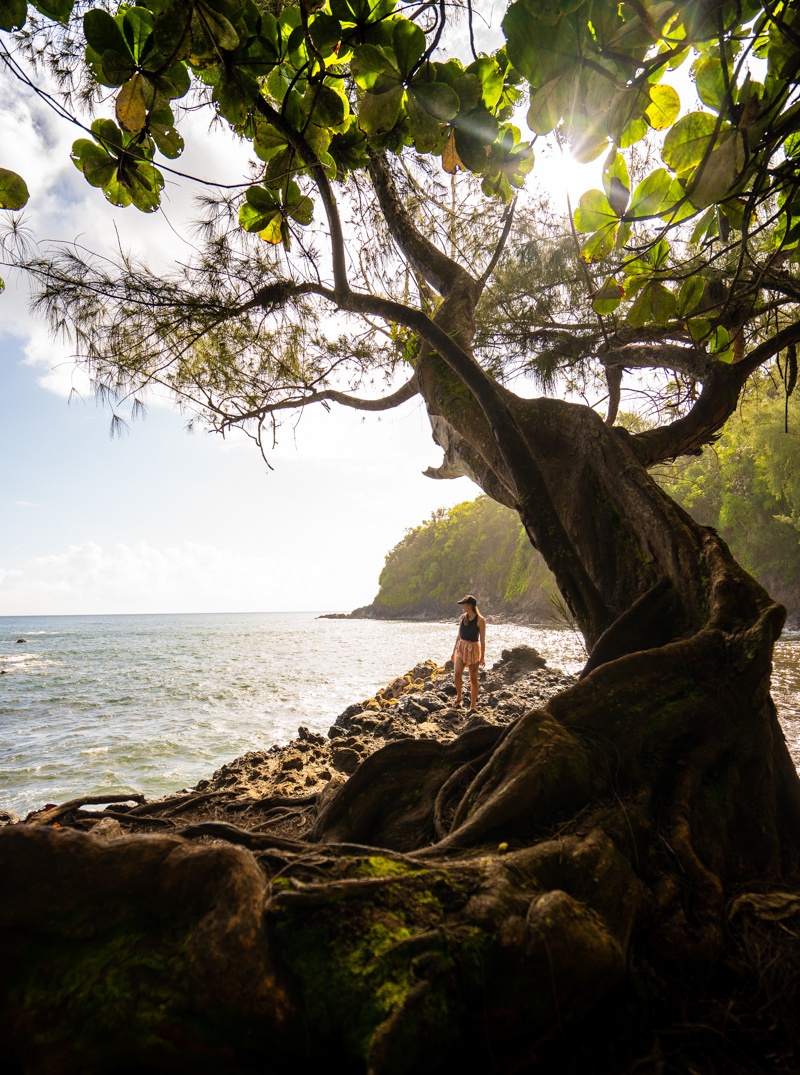 There's not a whole lot of parking along the trailhead for this route, so make sure you get there early. You can also pay to park at the Hawaii Tropical Botanical Gardens, which has a trail that connects to this one. The Onomea Bay Trail is quite short, but it has an amazing viewpoint at the end that is worth checking out.
40. Akaka Falls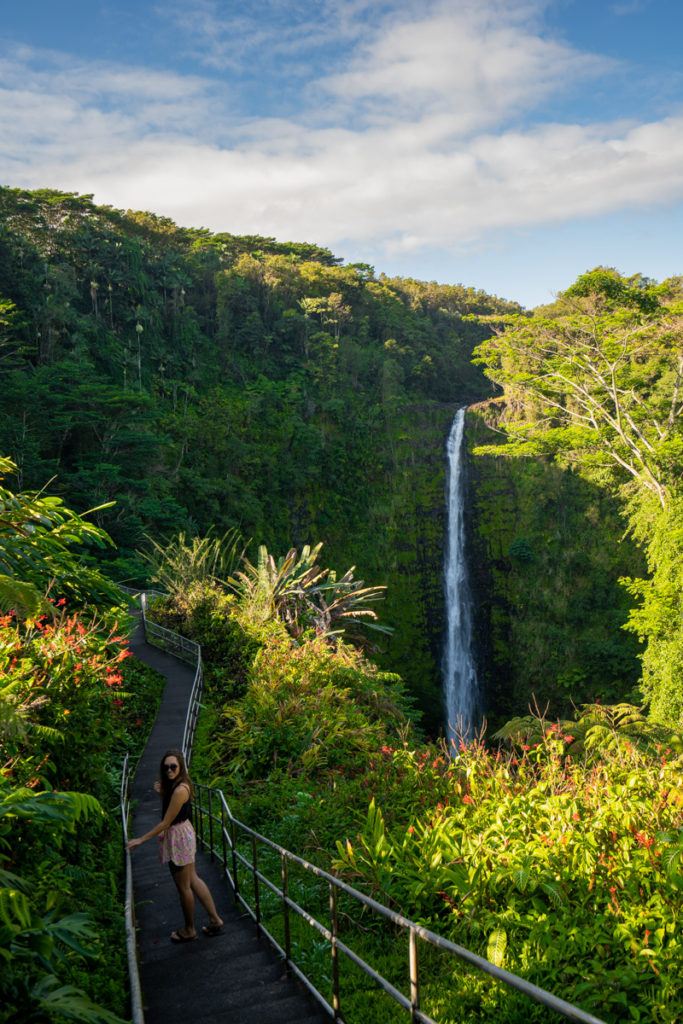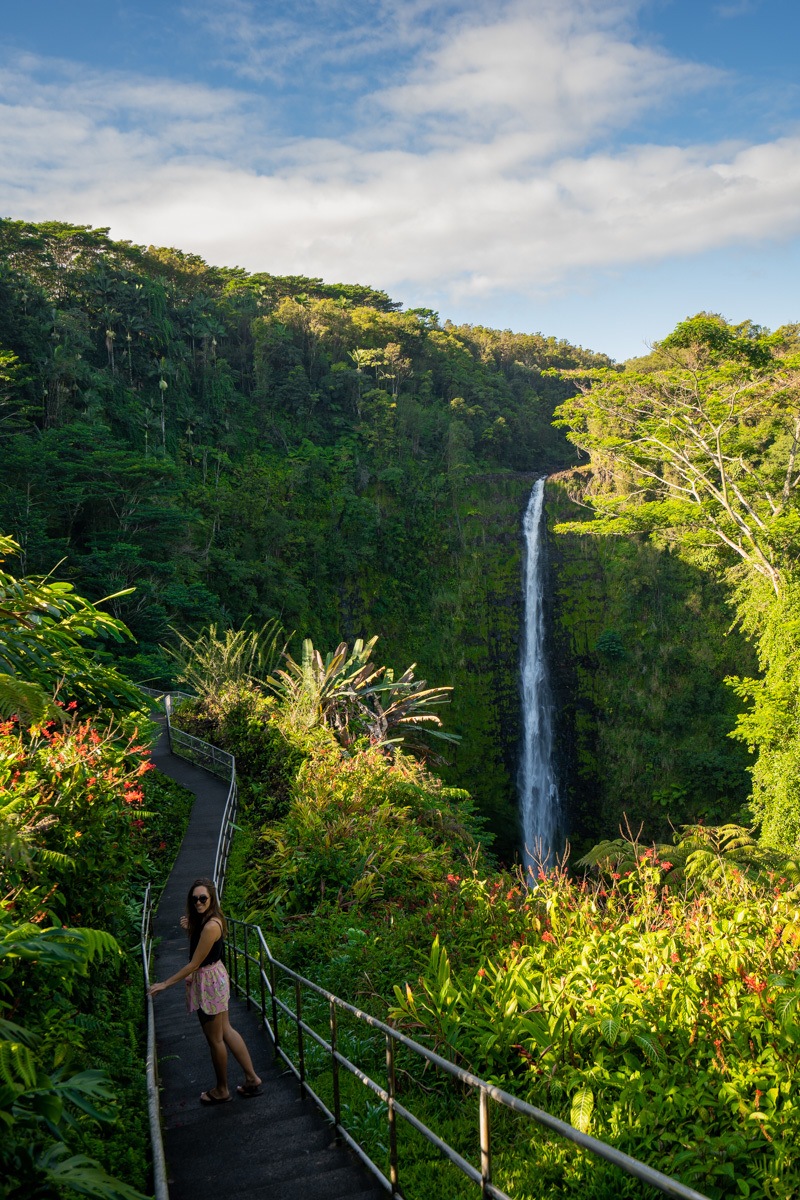 Akaka Falls is one of the most accessible and famous waterfalls on the northeast coast of Hawaii. It's $10 to park plus $5 entry fee, and it's best to get there super early, around 8am before the crowds accumulate.
39. Waipi'o Valley lookout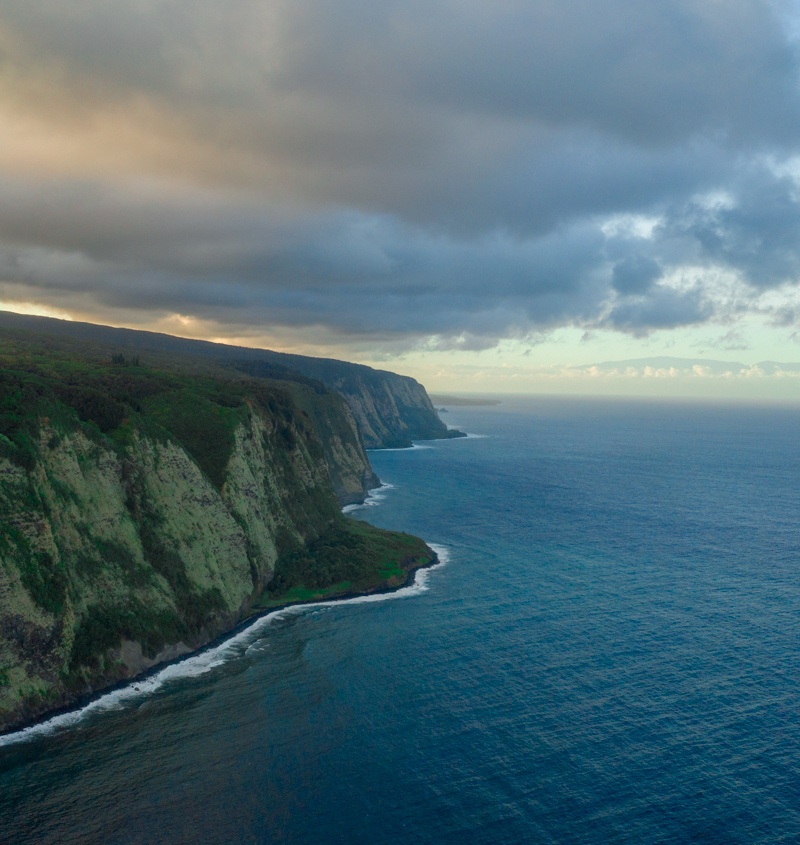 Heading northwast on the coast, you will drive through some stunning coastal towns to get to this lookout along the highway. The view here is spectacular, and on a clear day, you can see all the way to Maui! And if you are up for a hike, you can climb down to the bottom of the cliff.
38. Pololu Valley lookout and hike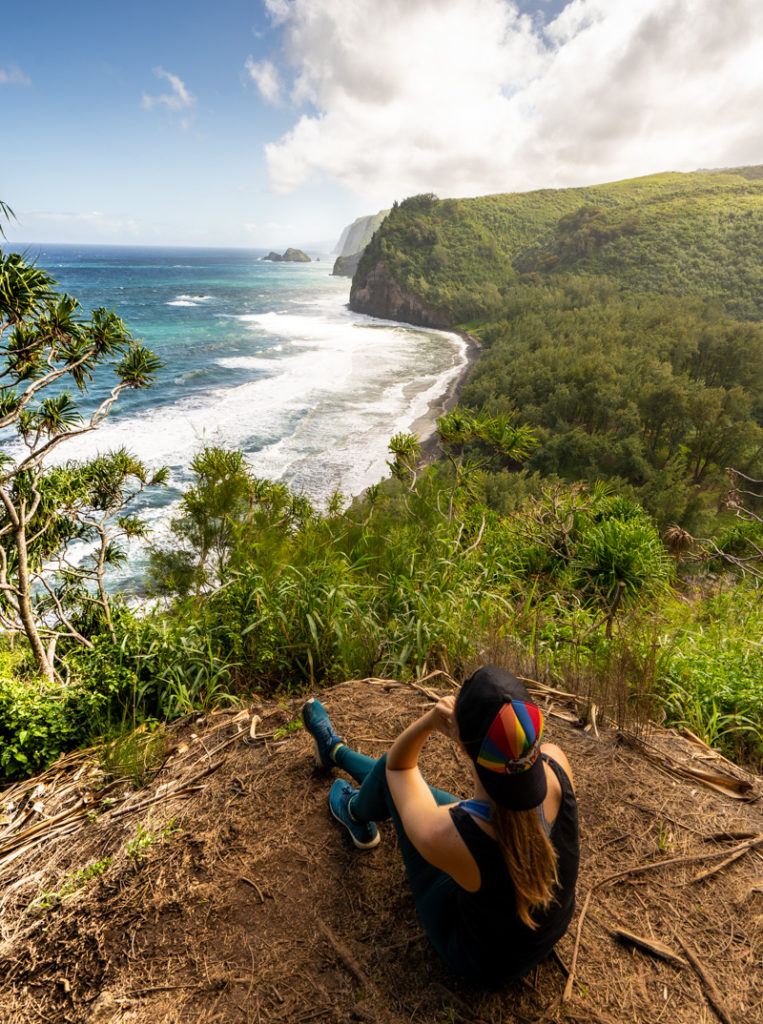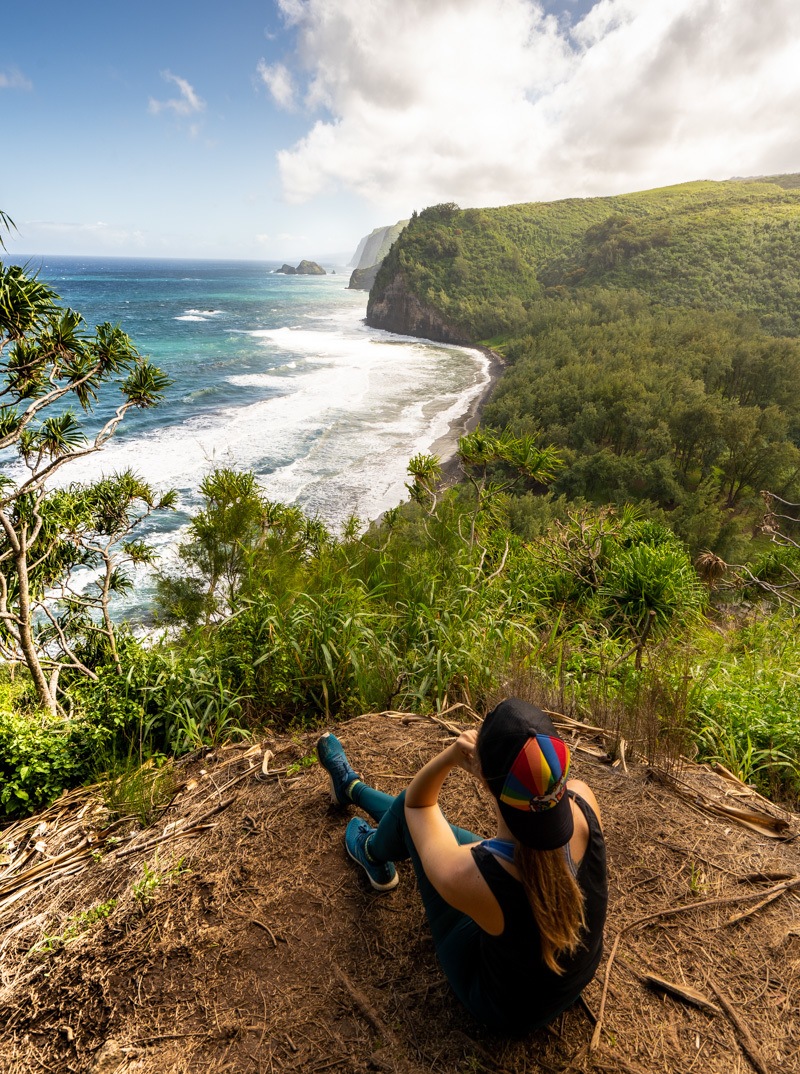 To get to this lookout, you'll either have to drive through Waimea past Mauna Kea or from Kona through Hawi, depending on where you're starting from. The two routes to get to Pololu Valley are both beautiful drives, which makes getting there all the more magical.
The lookout at this hike is perfect for sunrise, and hiking down to the bottom and then back up the next ridge is a fun way to do it. It's an incredible place to spend a few hours!
37. Kona Coffee Farm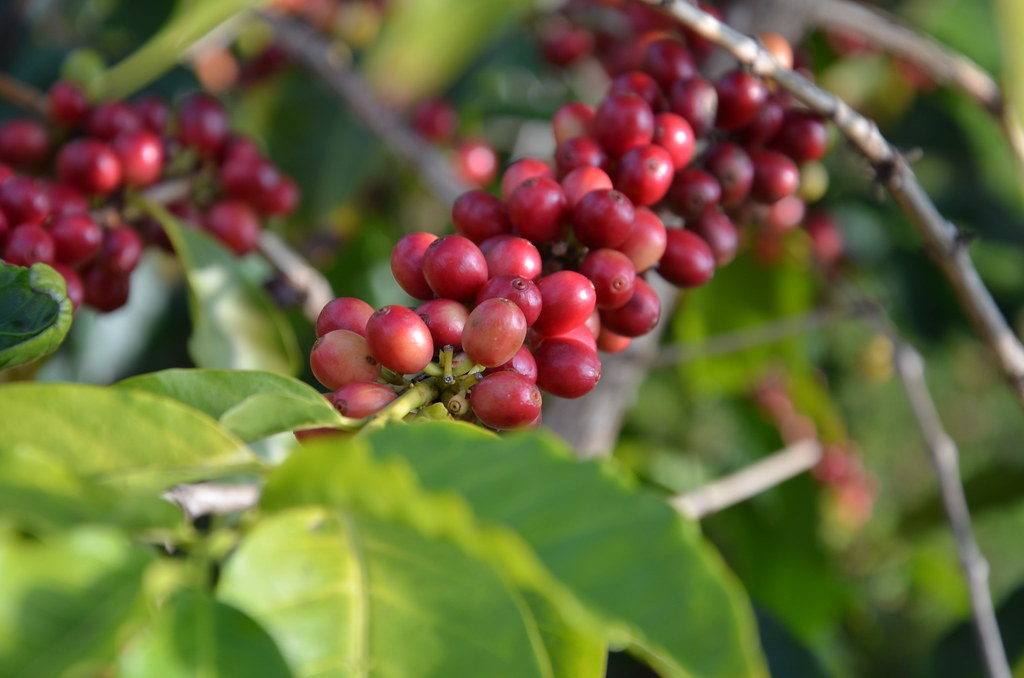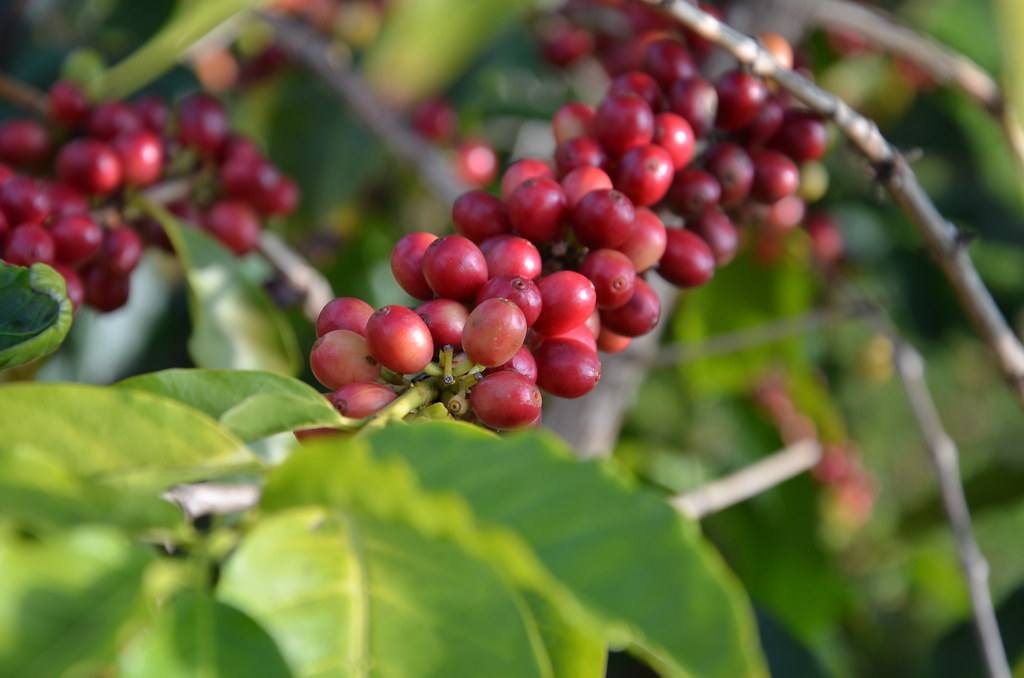 If you get as excited about coffee as I do, you can't miss out on a tour of a Kona coffee farm. It's one of the best things to do in Kona, because not only will you be able to taste the rich coffee of the region, but you'll also be able to embrace the coffee culture of the Big Island. Greenwell Farms even has a free 45-minute tour of its farm.
Oahu
Oahu is home to Hawaii's largest city, Honolulu. Don't be fooled, though. There are plenty of things to do outside of the city's hustle and bustle:
36. Diamond Head Crater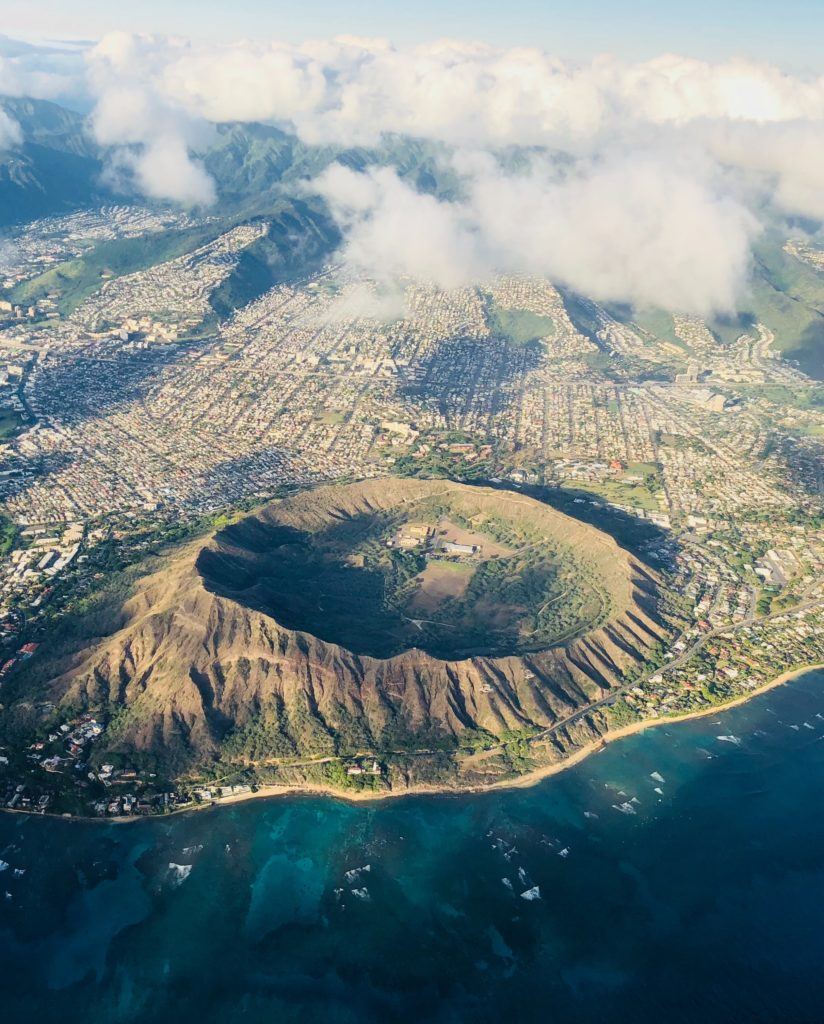 Ever thought of hiking into a massive crater? Diamond Head is one of Oahu's top hiking destinations, and for good reason. This epic adventure involves a steep climb to the crater's edge, which can take up to an hour to reach. Once you get there, the view of the inside of the crater is remarkable. You can even descend further into it if you'd like.
35. Byodo-In Temple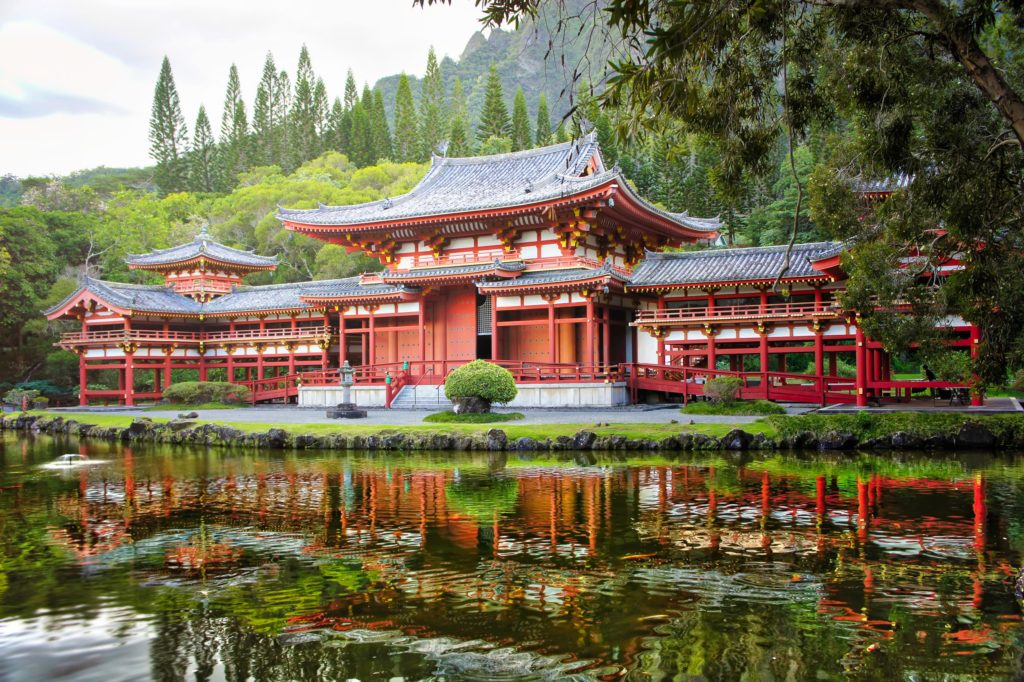 This marvelous, highly detailed replica of the original Byodo-In Temple in Uji, Japan, was built in 1968 in honor of the 100-year anniversary of the arrival of Hawaii's first Japanese immigrants. The gardens surrounding it are a tranquil place to relax. Byodo-In is a non-practicing Buddhist temple and people of all faiths are welcome to visit.
34. Hanauma Bay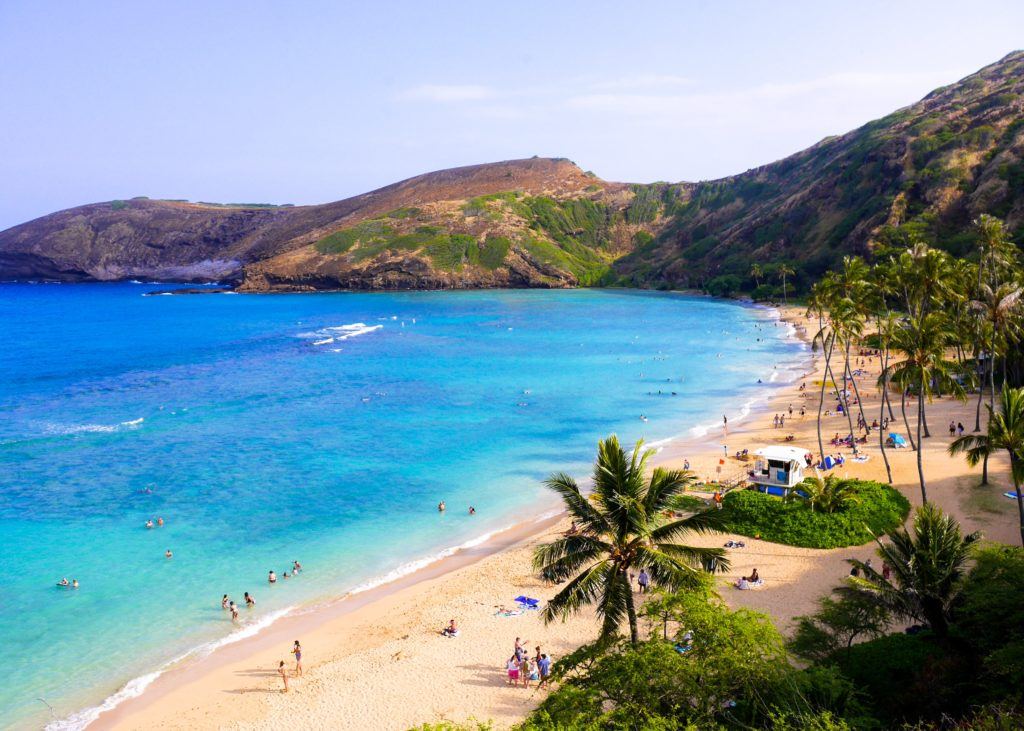 Learn about marine life at the Marine Education Center before taking the plunge to snorkel at Hanauma Bay, which is one of the best places on Oahu to do so. The beaches here are quite popular and can get crowded, but they are great places to swim and hang out just the same!
33. Turtle Canyon snorkeling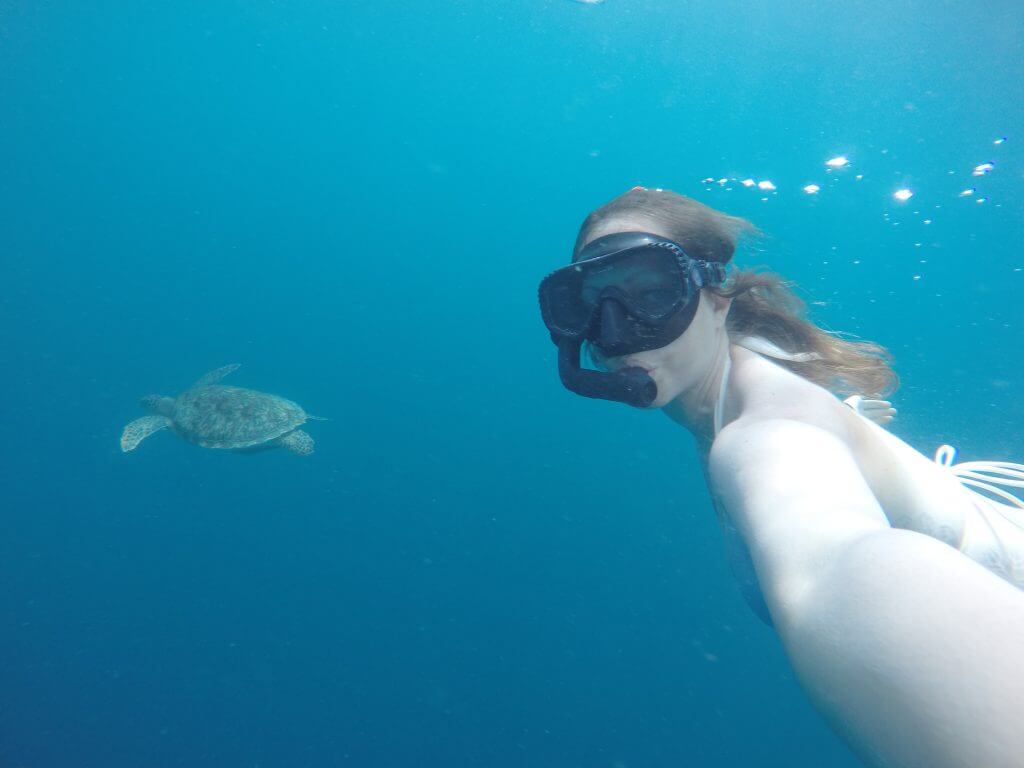 Turtle Canyon has an abundance of green sea turtles, making it an ideal spot to snorkel. Catch a catamaran from Waikiki to swim alongside the turtles. This 3-hour tour is great because it guarantees that if you don't see turtles your first time out, your second try is free.
A word on the sea turtles: Some guests don't respect the personal space of the turtles. They are endangered, and the coveted turtle selfie is much too close. Please keep a six-foot distance at least, and never touch or try to "ride" the turtles.
32. Makapu'u Point Lighthouse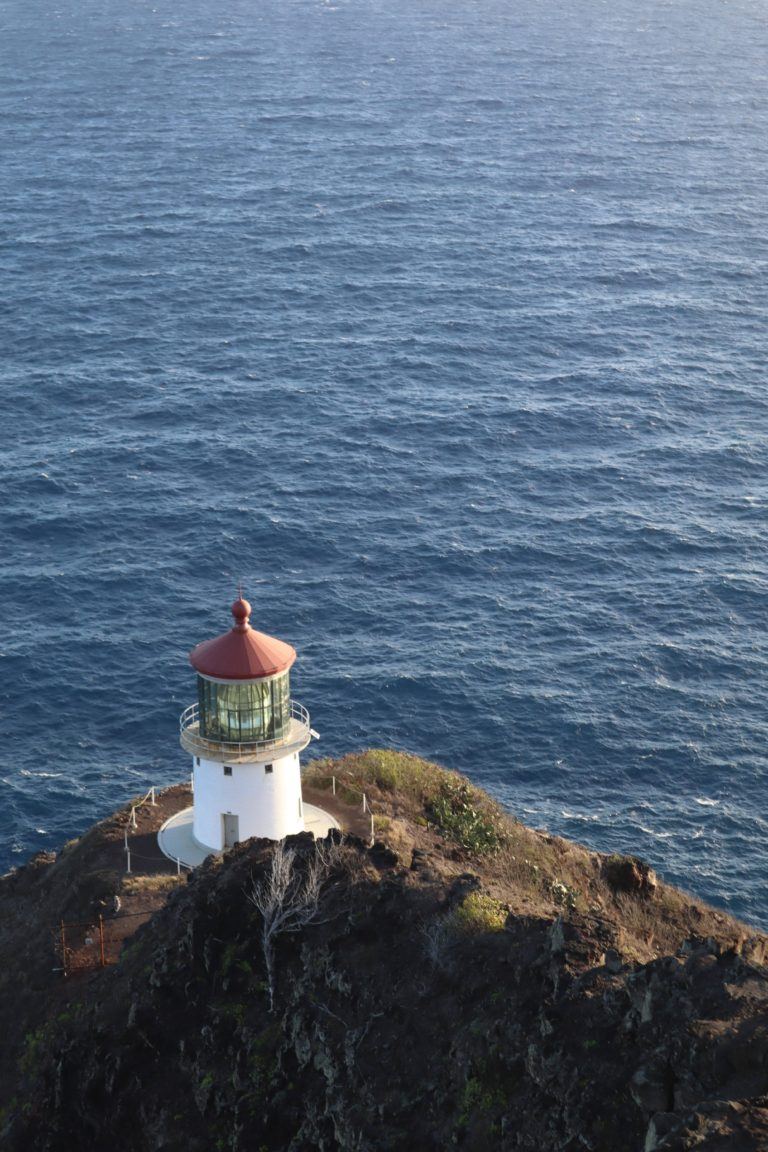 Another gem on Oahu is this quaint lighthouse and the trail leading to it. It's a two-mile round-trip trail with a steady incline — perfect for a quick hike. You'll see some tide pools closer to the water's edge, which are a popular spot to swim.
31. Waianae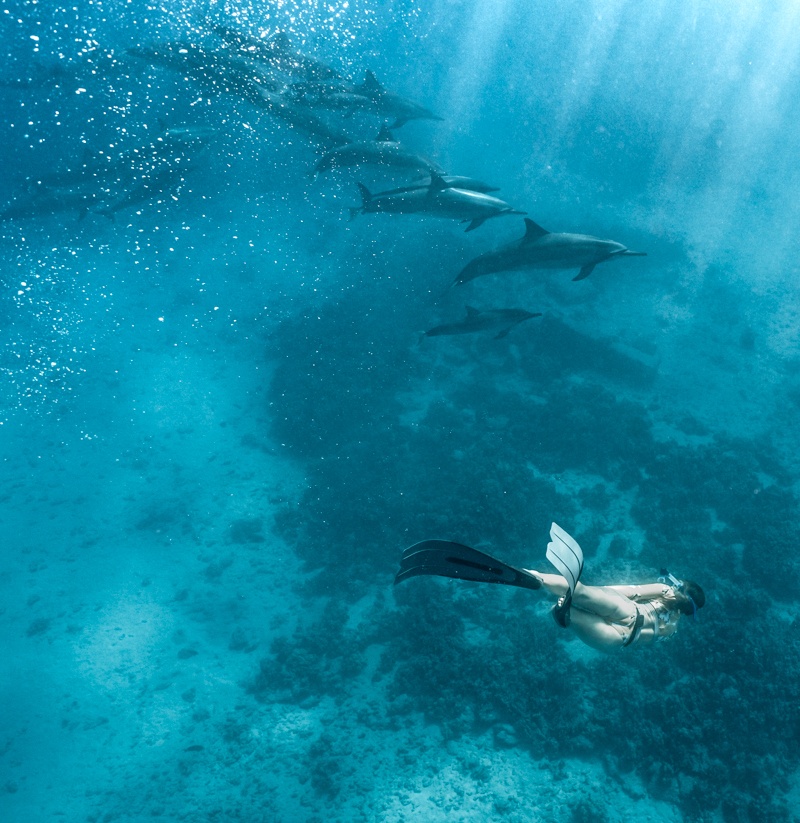 Waianae is known for having the most dolphins and whales in all of Oahu, so don't miss out on this opportunity to see them! There are plenty of tours to choose from:
30. Ho'omaluhia Botanical Garden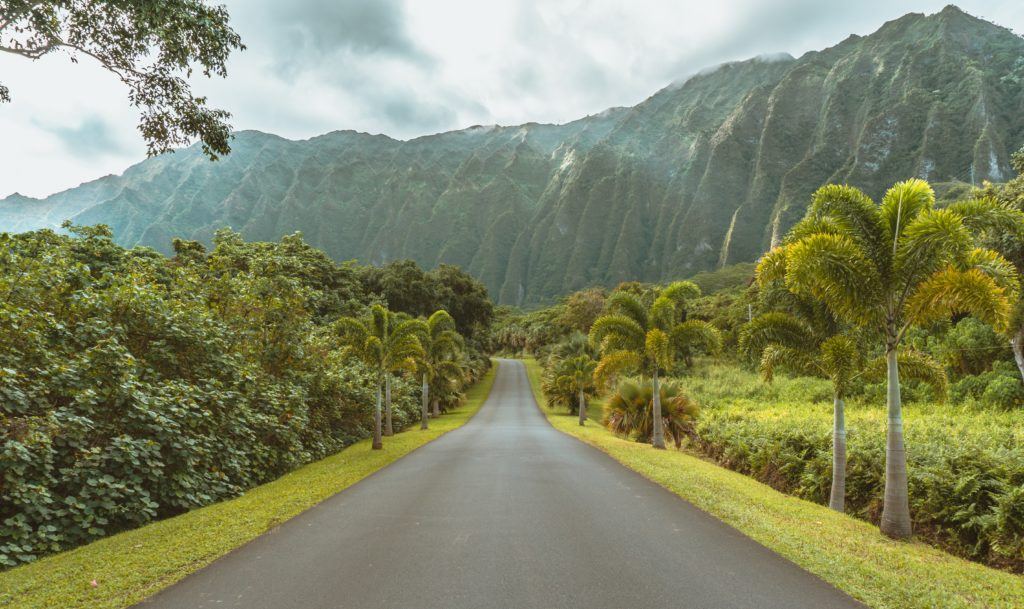 Head to the Ho'omaluhia Botanical Garden to make the most of the island's impressive plant life. The garden is along a 32-acre freshwater lake, and the area is exciting to explore. A guided tour is a great option, because it will provide a more in-depth experience.
29. Chinaman's Hat (Mokolii)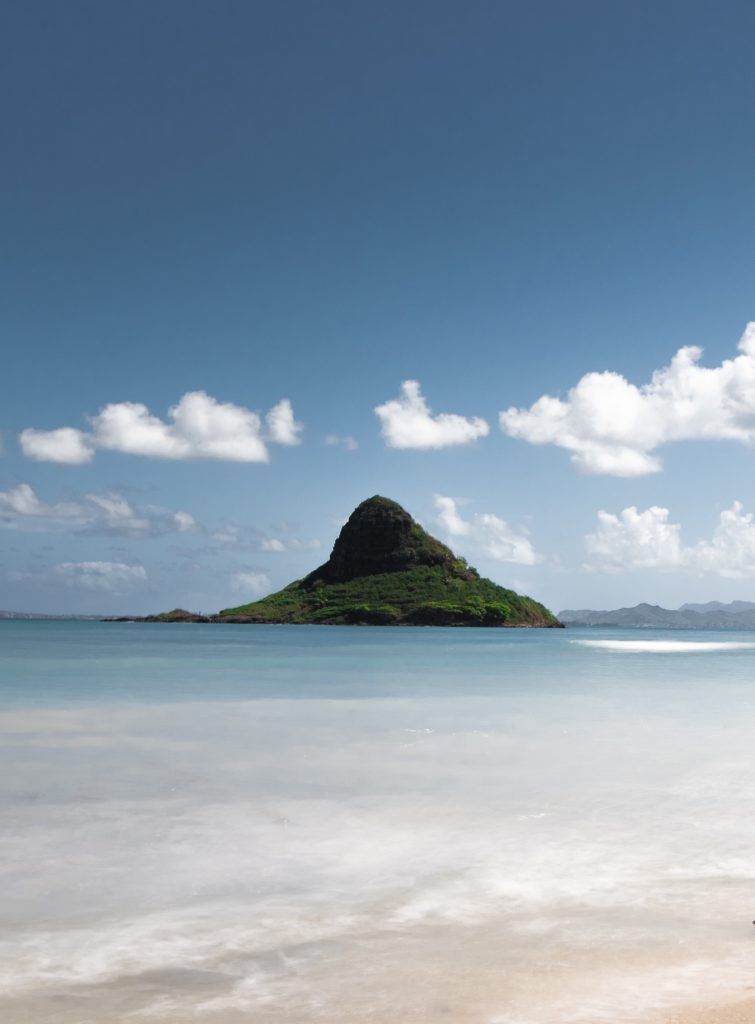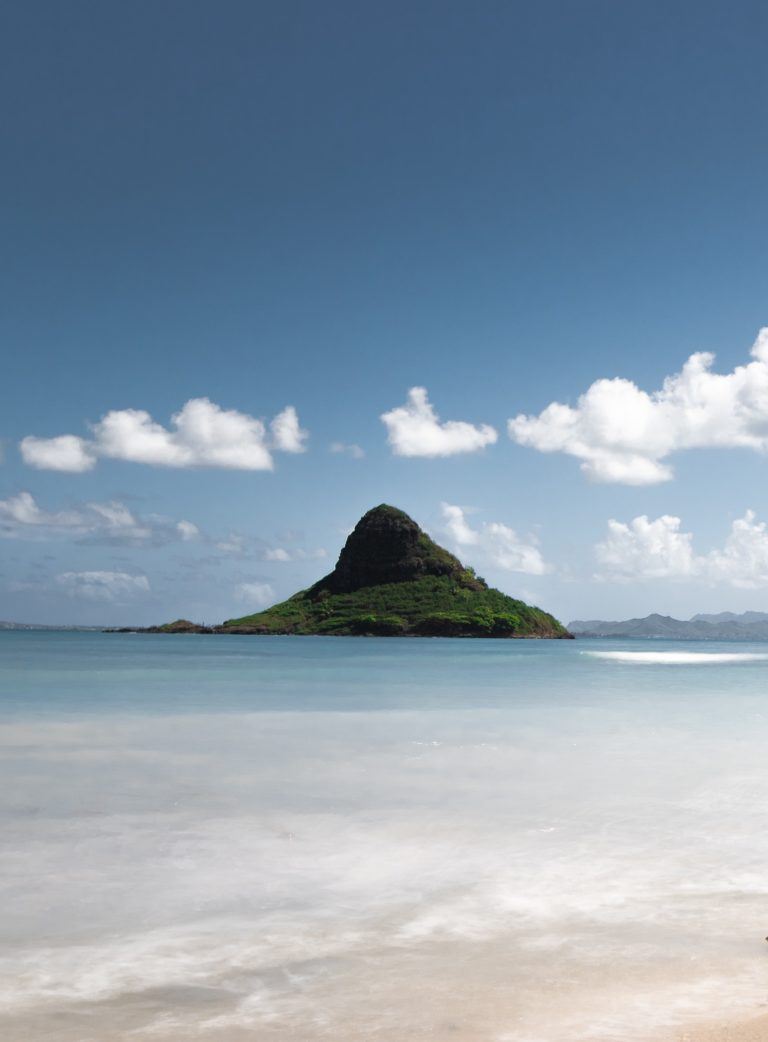 To get to this small island, you can rent a kayak at Active Oahu and glide over the calm Kaneohe waters. If you're feeling up for a challenge, you can even try to swim there from Kualoa Regional Park. It's a great place to hike and has some neat caves and awesome views.
28. Mokulua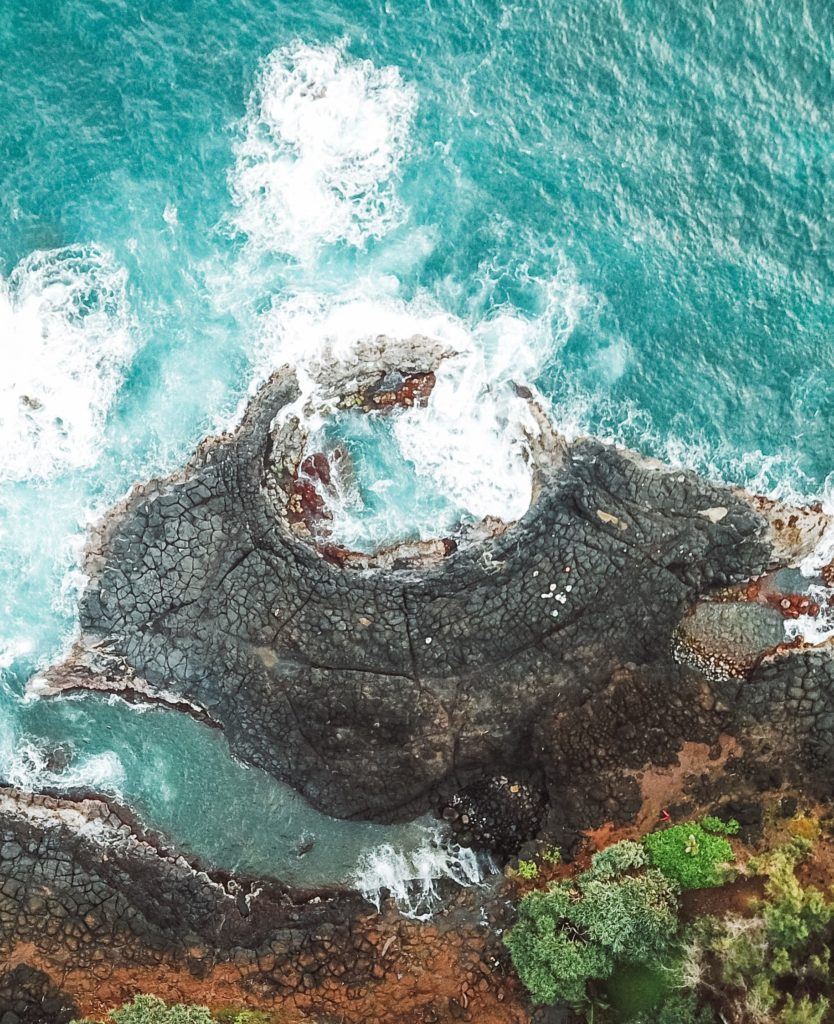 Two small islands right off the coast of Oahu make up Mokulua. Of the two, Mokulua Nui is the only one that is open to the public; you can hike and cliff-jump there. From Kailua or Lanikai, you can kayak or paddleboard there, which is probably the most fun mode of transport. Kailua Beach Adventures has kayaks and paddleboards to rent.
27. Halona Blowhole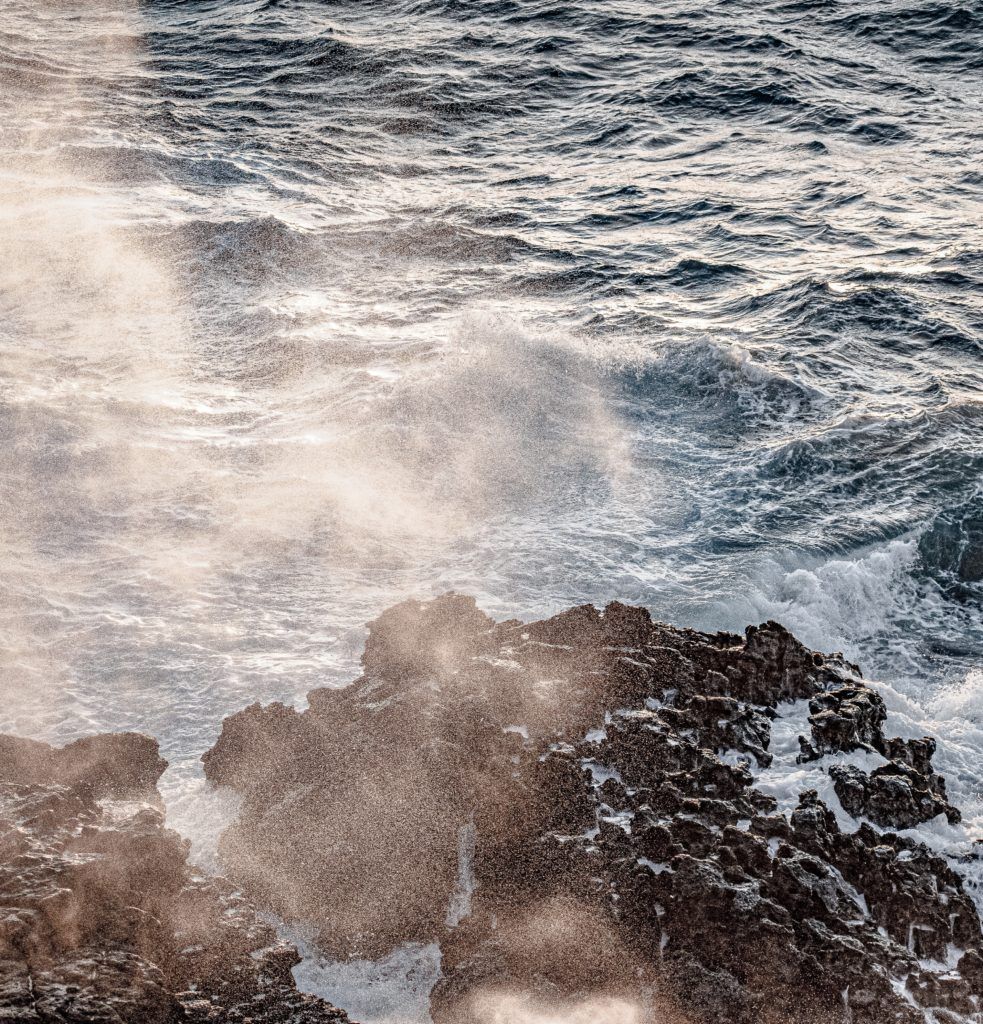 This blowhole is a popular attraction on Oahu because of how dramatic it is. Blowholes are fairly common on the islands due to the abundance of lava tubes, but this one seems to be one of the most exciting. When the waves come in, the blowhole fills up and forcefully shoots the water back out, often spraying anyone who gets too close!
26. Lanikai Pillbox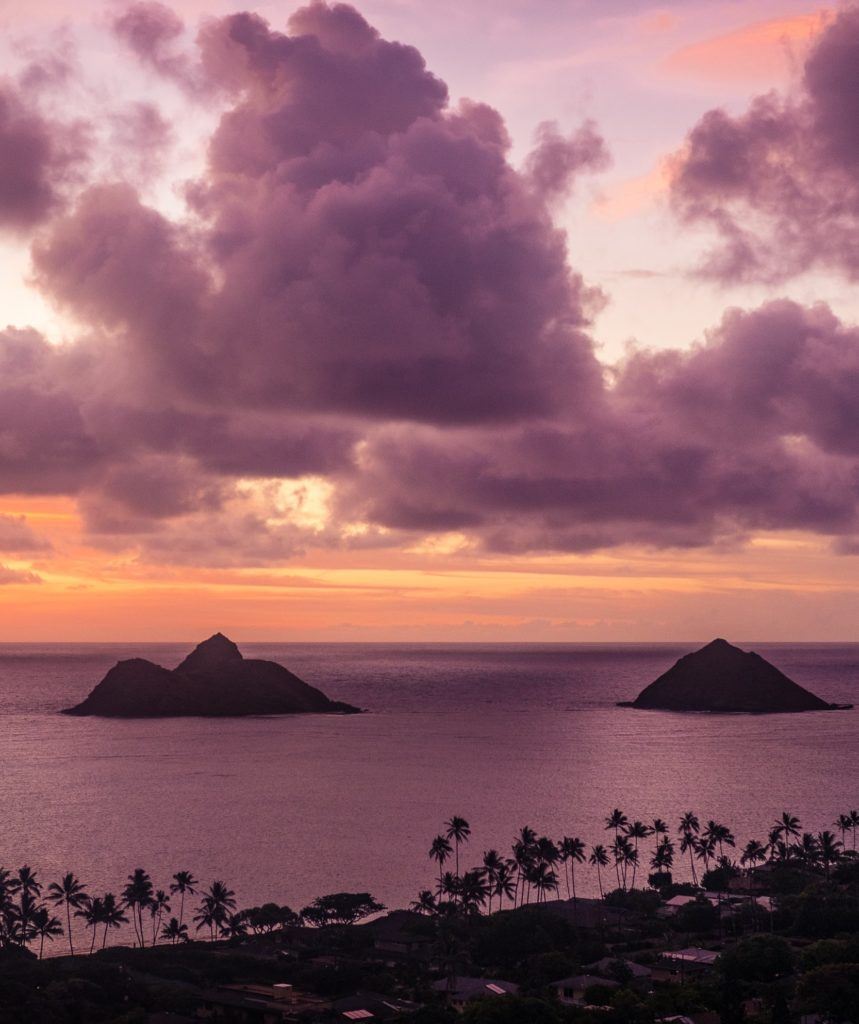 The Lanikai Pillbox, a breathtaking place to see the sunrise, is somewhat of a hidden secret of Oahu. You may have heard about or seen photos of the Stairway to Heaven hike, which is illegal, but Lanikai is totally legal and has just as great of a view. It's a short but steep hike to the lookout point from the base of the trail.
25. Maguro Brothers poke bowls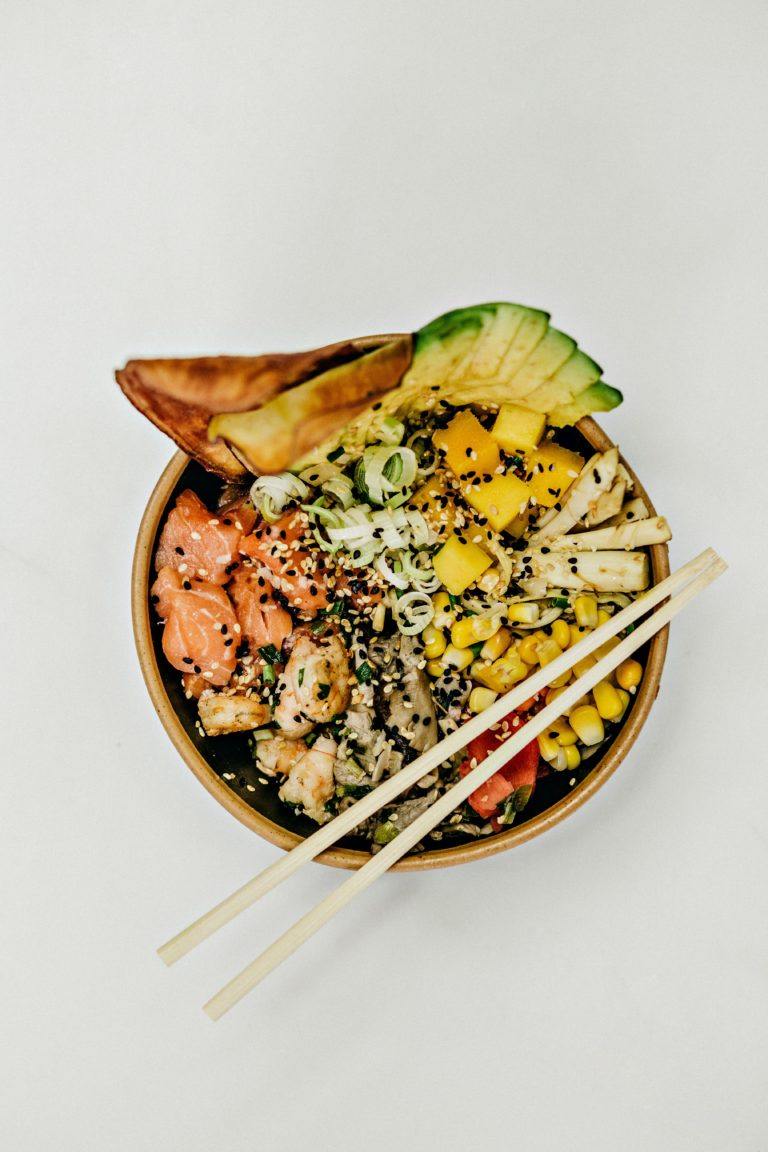 The mainland poke bowls cannot compare to the ones you'll find in Hawaii — and nobody can convince me otherwise. If you are searching for the best poke in town, check out Maguro Brothers in Waikiki. This is one of Hawaii's most famous places to get a delicious poke bowl, and the traditional one with ahi tuna is out of this world.
Maui
Maui is easily one of the most beautiful places on earth. It's perfect for a romantic getaway but easily just as fun to visit solo. Here are some of the best things to do there:
24. Surf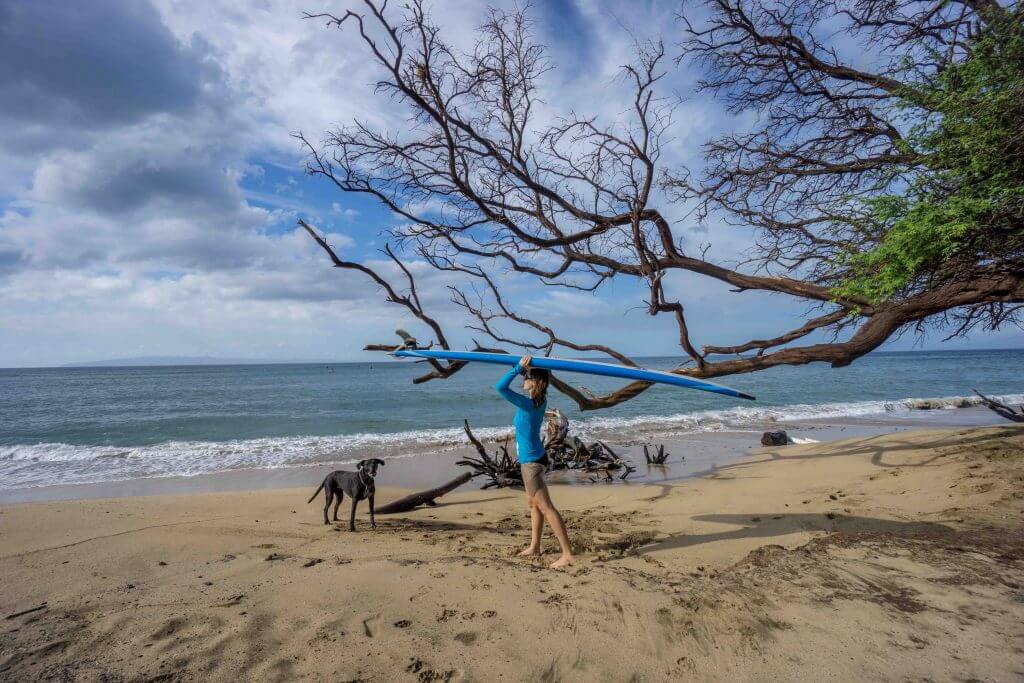 Whether you're a seasoned surfer or a complete beginner, there's no doubt that Hawaii is one of the best places in the world to surf. Some of the most famous surfing spots on Maui are Ho'okipa Beach on the North Shore, Lahaina Reefs on the west side of the island, and Honolua Bay on the northwest tip.
If you're a bit intimidated about going out alone, check out Maui Surfer Girls, which makes sure beginners have an awesome time on the waves.
23. Molokini Crater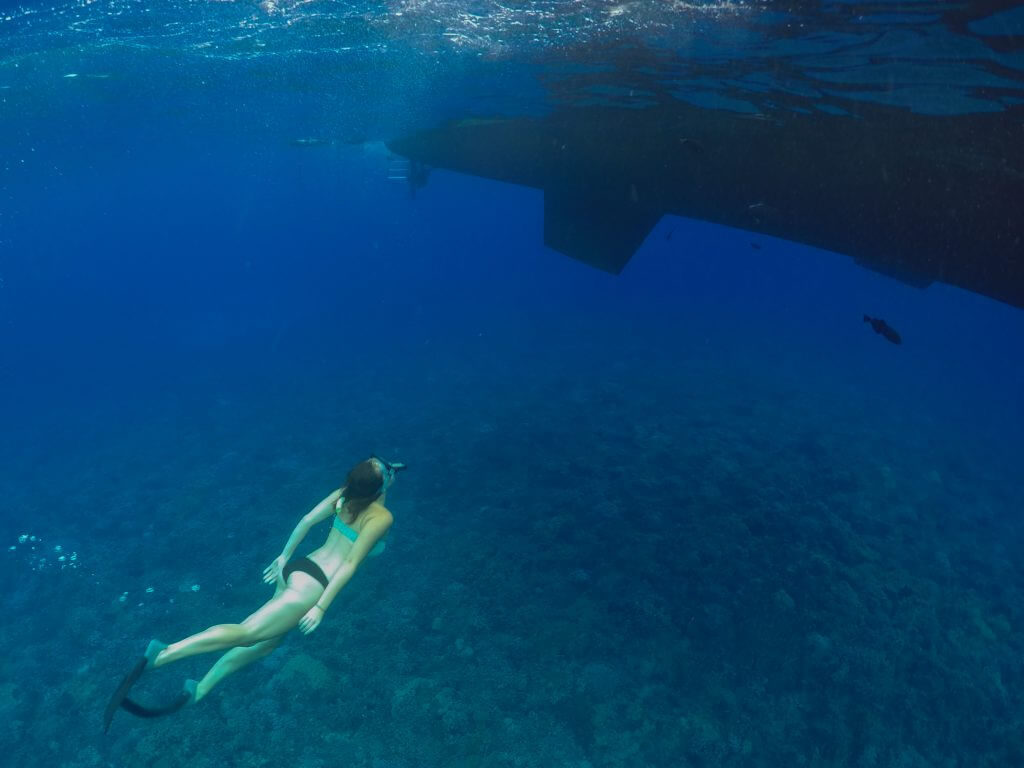 The super deep, blue water of the Molokini Crater, former bomb testing site is just three miles off the coast, makes for some memorable snorkeling. Since its restoration, marine life and corals have returned to the crater, creating a marvelous scene.
Alii Nui's snorkel trip is recommended because it limits the boat to 45 people, which tends to make it a bit more enjoyable.
Here are some other snorkeling tours worth checking out:
22. Scuba dive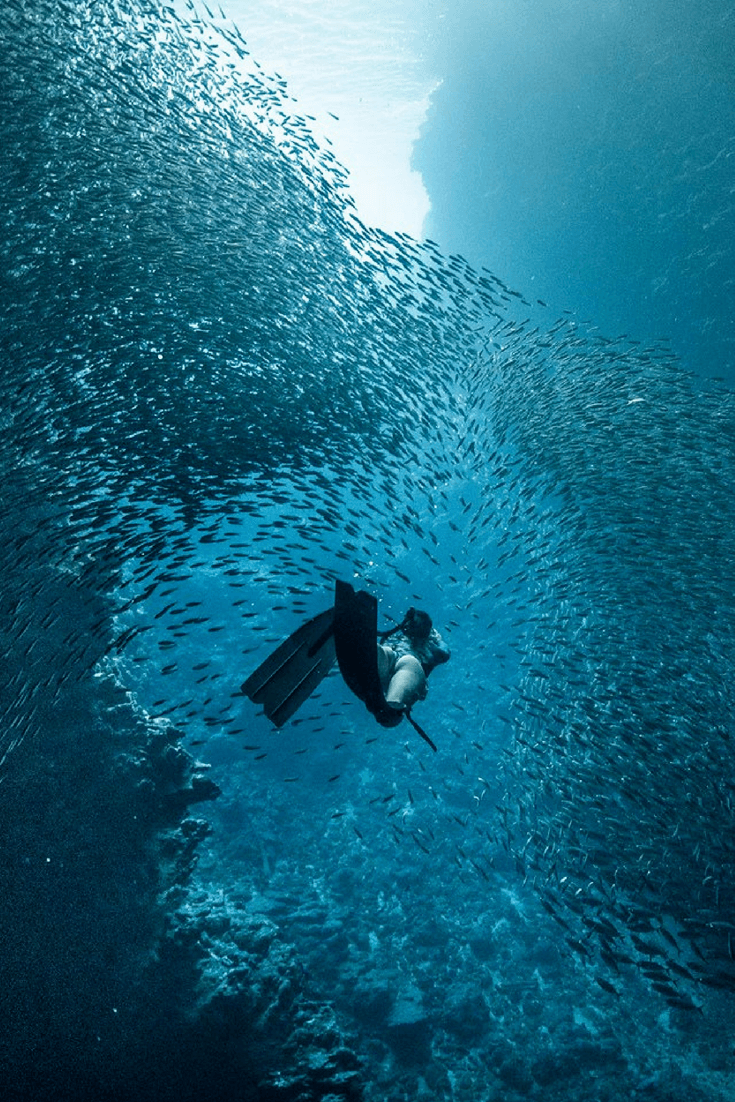 One of Hawaii's best kept secrets is scuba diving off the coast of Maui. Whether you prefer scuba or freediving, there are plenty of options to choose from. This tour is great for beginner scuba divers; freedivers should consider Composure Freediving for their next adventure.
21. The Road to Hana (The Hana Highway)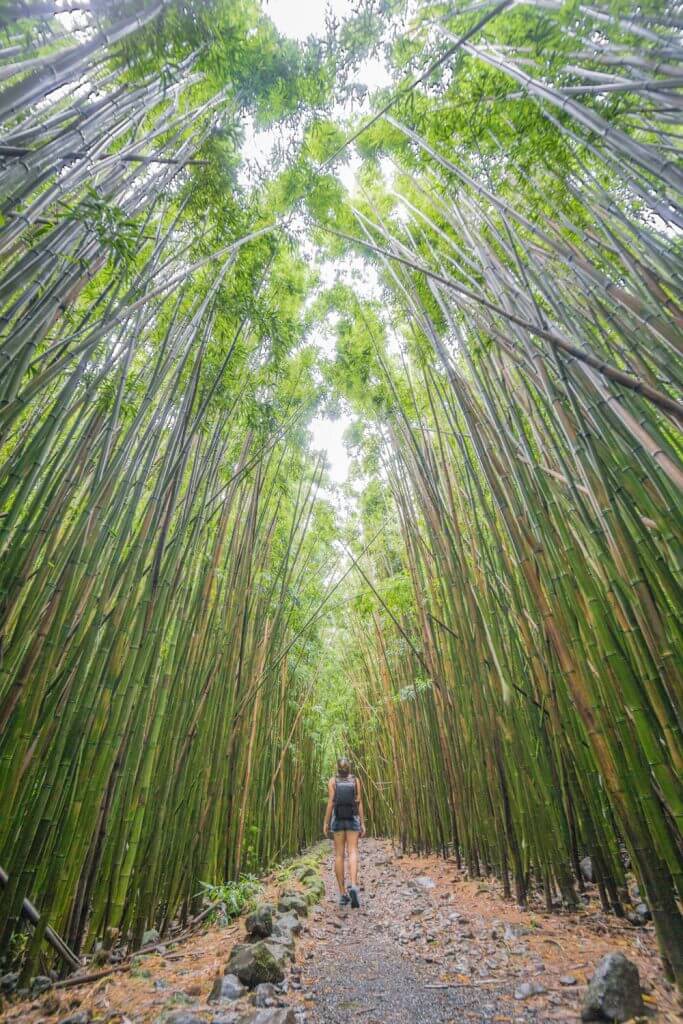 Along Maui's Road to Hana you'll be delighted by the sheer number of incredible things to see. It's a 64-mile drive with more than 600 turns leading to beaches, small towns, lookouts, and of course, waterfalls. You'll find some of Maui's most sacred treasures along the way, including the Seven Sacred Pools. Don't plan to rent a car? You can book a small group tour here.
20. Haleakalā Volcano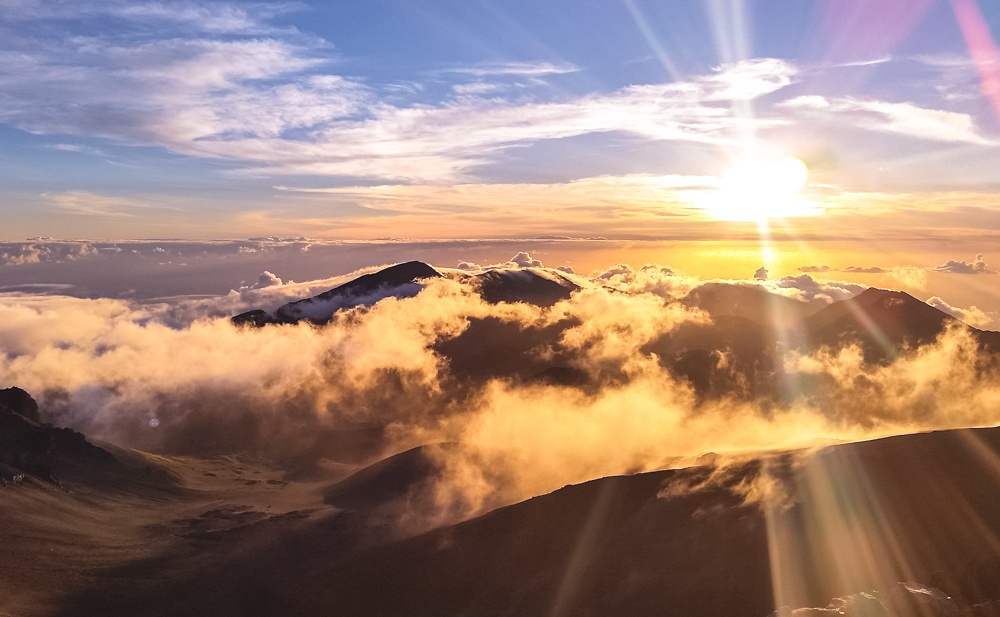 Imagine the most jaw-dropping sunrise of your life. Now multiply its beauty by a hundred. Now you're close to capturing the essence of seeing a sunrise at the Haleakalā volcano. (Plus, it is even known to be a strong energy vortex.)
Sure, you'll have to get up around 2:30am to see sunrise from the best spot, but I promise you that it's worth it. To do so, you have to make a reservation ahead of time. Between the drive there and back and the actual sunrise itself, plan to be there from 3am to 7am, approximately.
Make sure to dress for cold weather, as the mountaintop will be quite chilly before the sun comes up. Bring layers, then brace yourself for an epic photo-op!
19. Honokalani Beach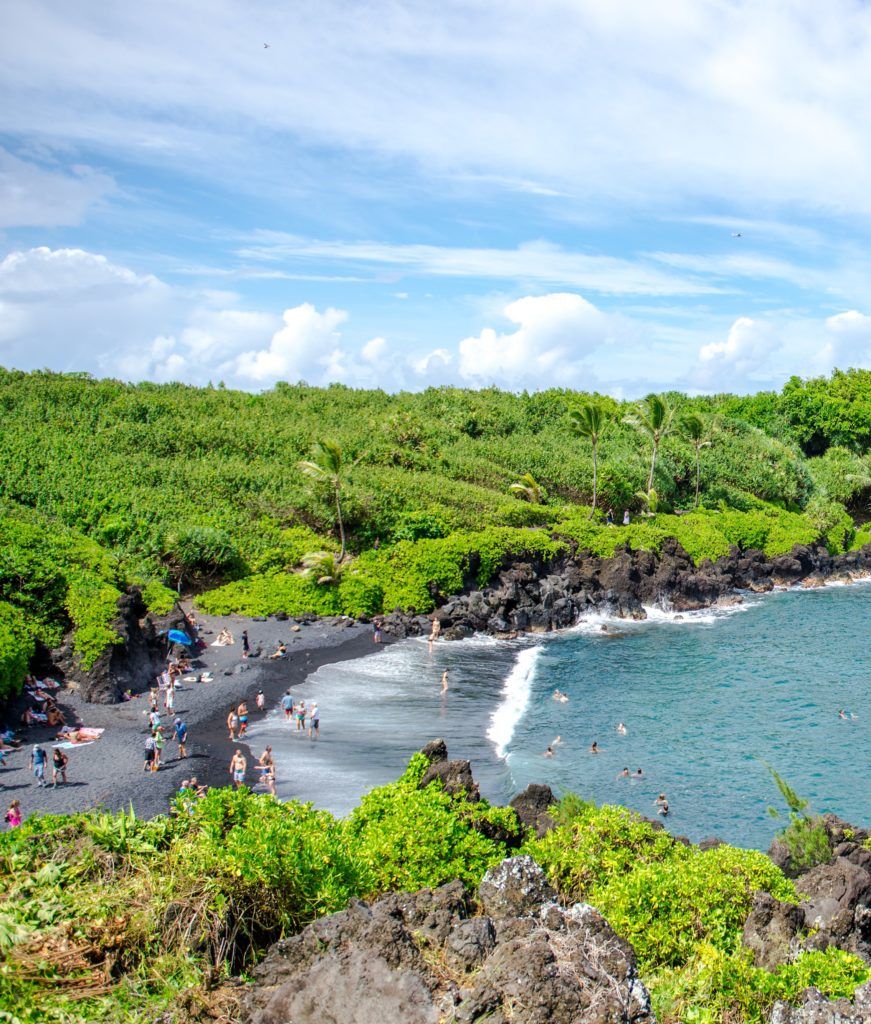 This is another black-sand beach that is definitely worth visiting while you're on Maui. The jet-black sand gets its color from millions of years of volcanic ash and lava, and it has a unique texture as well. The beach is located in Waianapanapa State Park on the Road to Hana, which is free to visit but has some parking fees.
18. Waianapanapa State Park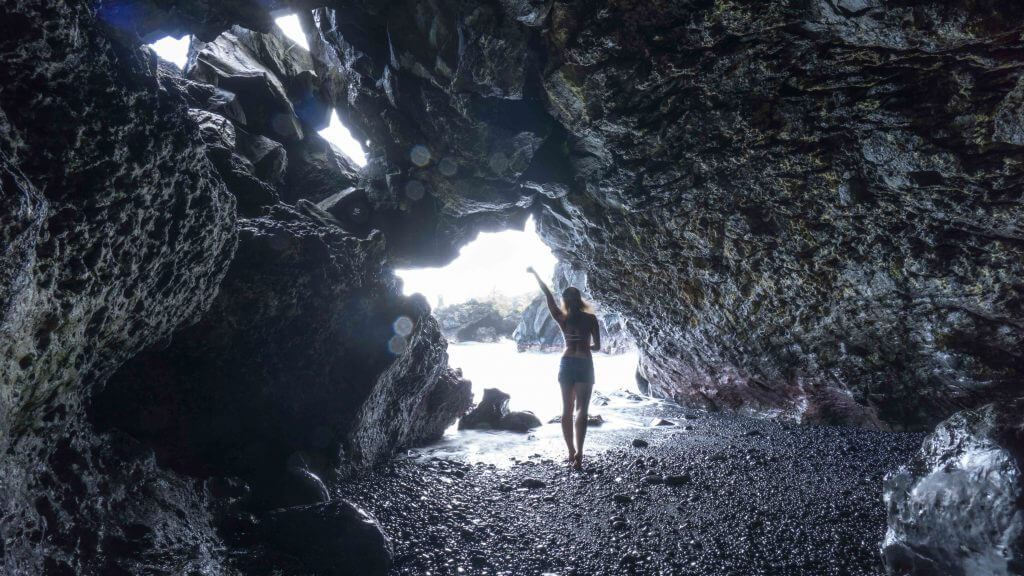 This park is known for its caves and lava tubes, which you can find easily right at the beach entrance. The coastal views at Waianapanapa State Park aren't too shabby, either. If you get there early enough to beat the crowds, it's a fantastic place to explore alone and get some much-needed respite from the crowded beaches. A full-day tour will take you around the area to explore.
17. Waterfall and rainforest hike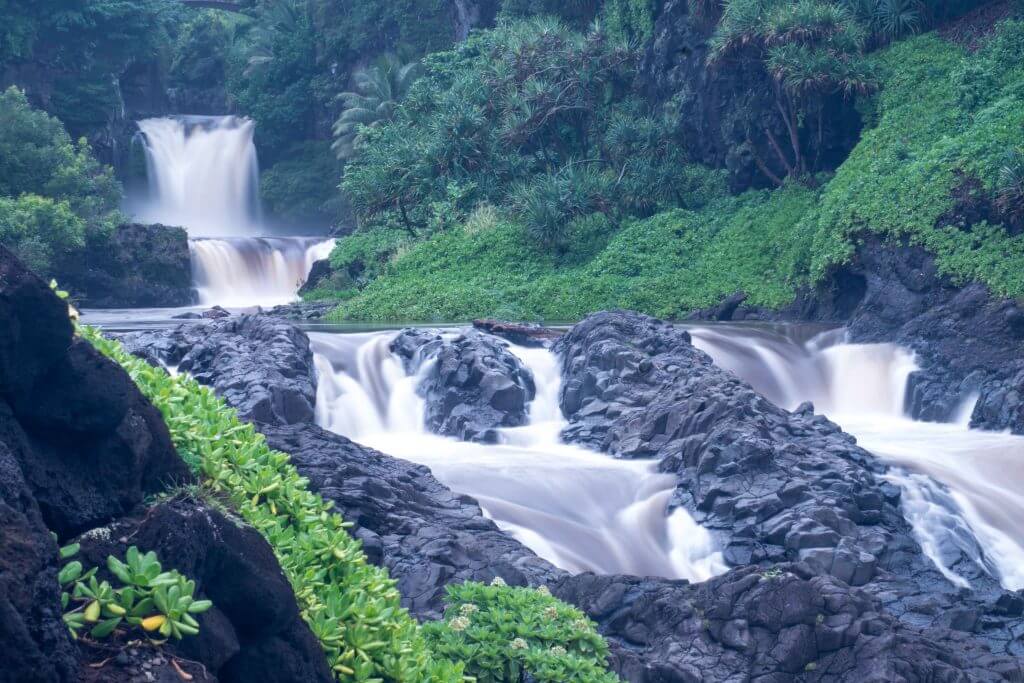 There is no shortage of waterfalls on Maui, or in Hawaii in general. I mean, come on, it seems like they're around every corner! This guided adventure includes a naturalist guide who will take you to some cascading waterfalls, pristine pools, and thick rainforests. It's a great option for those who wish to learn about Maui's plant life and culture.
16. Iao Needle hike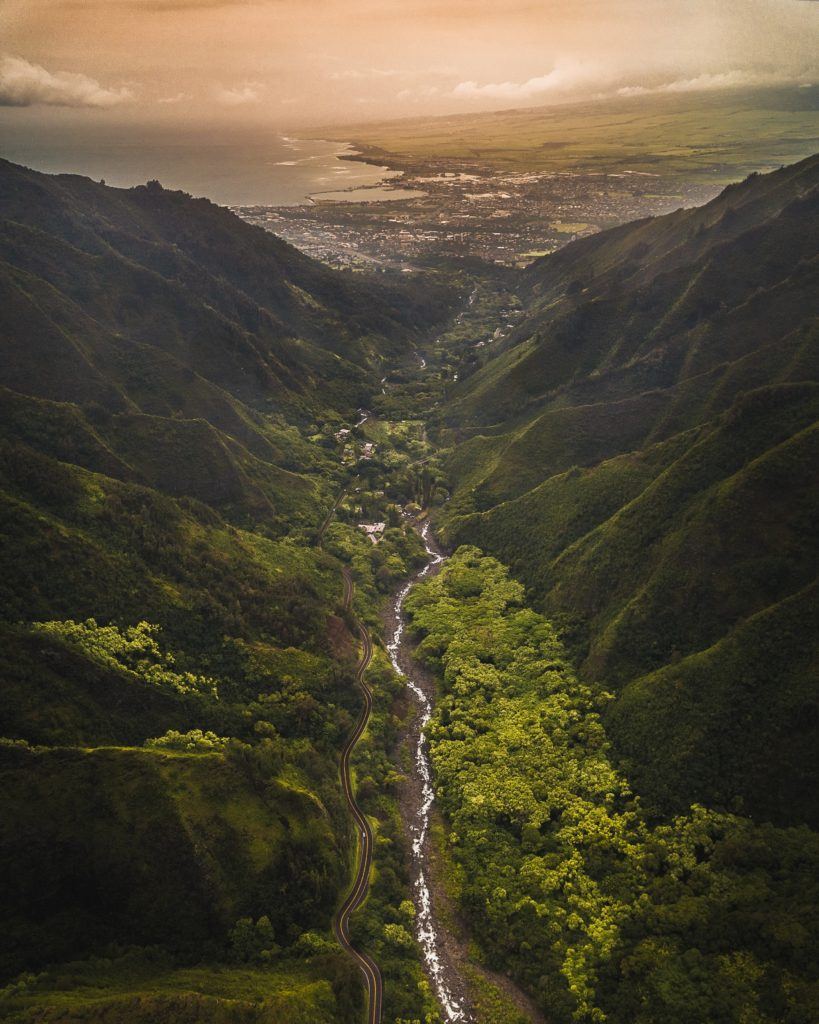 If you're itching for an exciting hike, this one should be at the top of your list. Iao Valley State Monument has some excellent views of the Iao Needle, a steep, 1,200-foot mountain peak. It's a popular hike, so consider starting early in the morning to get a head start and beat the crowds.
15. Humpback whales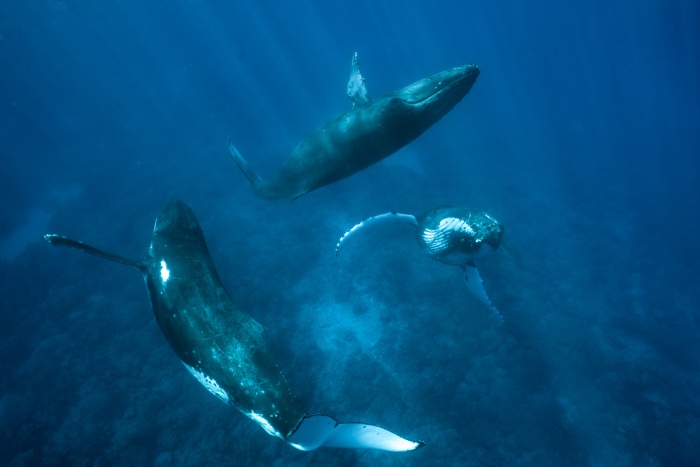 Between mid-October and early April, you can find humpback whales around Maui. It's one of the best places in the world to see them, actually, because the warm, shallow waters around the island are an ideal refuge for these amazing animals before they migrate north to Alaska.
There are tours that allow you to see them up close and has a focus on preservation and environmental sustainability.
Kauai
Kauai's nickname is the Garden Isle, because of its vibrant green foliage, due to the amount of rain it gets. This verdant paradise has some of the most incredible vistas, waterfalls, and beaches in all of Hawaii.
14. Nā Pali Coast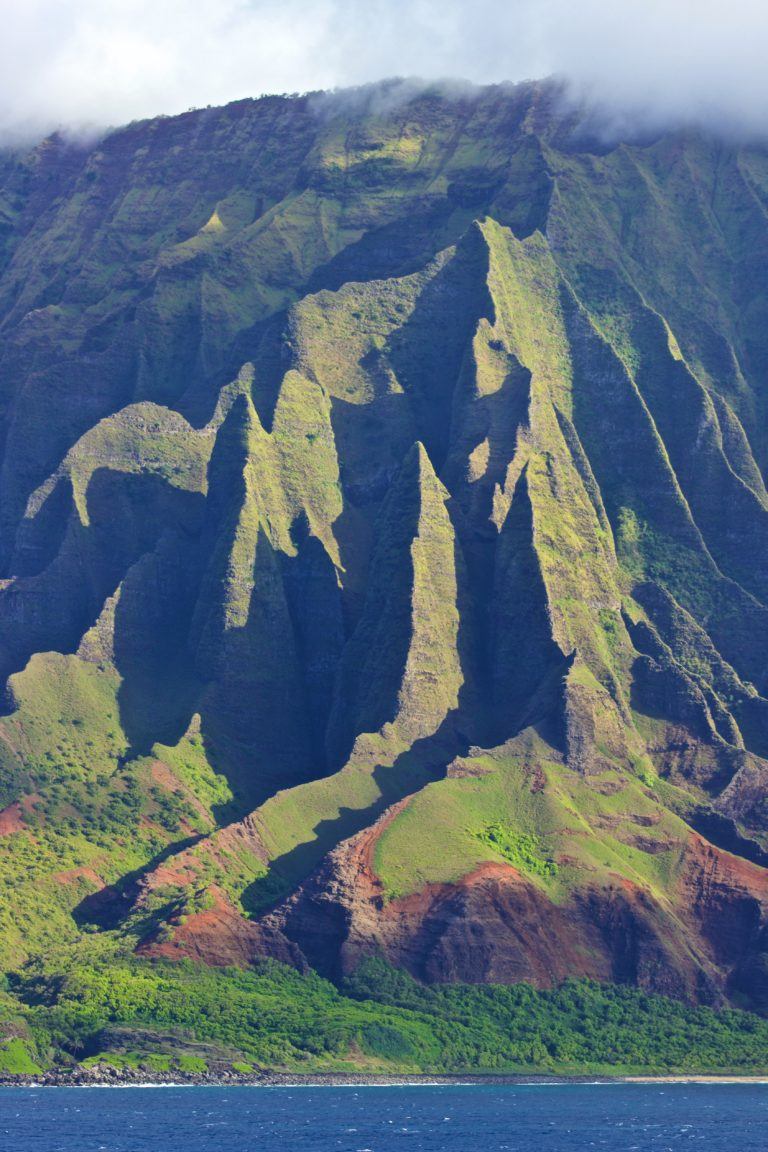 The shores of the northwest corner of Kauai can only be seen by hiking or sailing to them, or kayaking along them. It's the perfect place for a sunset cruise or a snorkeling tour. The unique landscape is breathtaking, so there's no wonder why the creators of Jurassic Park decided to film there.
While you won't find any dinos, there is a chance you might see whales and dolphins as you sail!
13. Nā Pali Coast from the air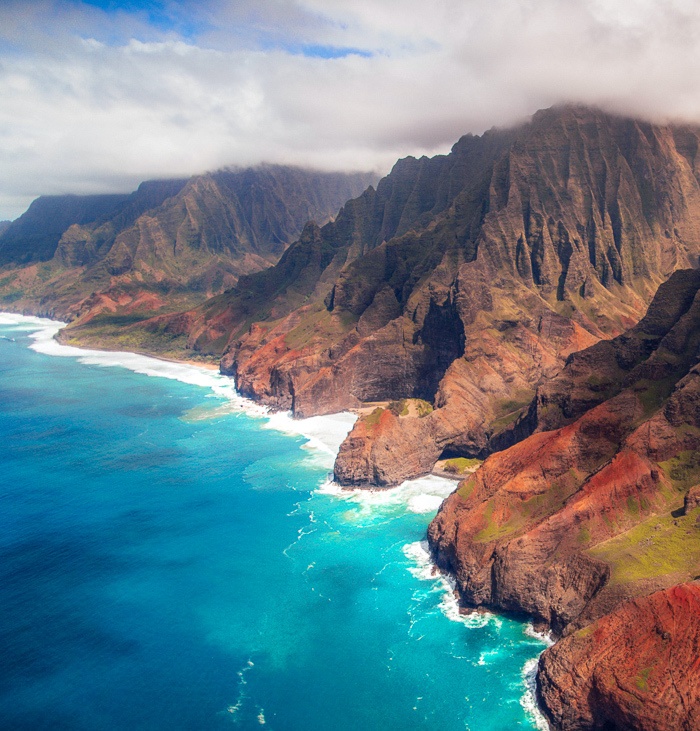 If you can't get enough of the Nā Pali coast and are dying to see it from above, you're in luck! You can get above the coast in a helicopter (doors-off is the most expensive) or sea plane (the cheaper option if you have a group — book here). Some helicopter tours can take you to places that are difficult to get to by hiking, which gives you a peek at sights you wouldn't otherwise be able to see.
Note that flights take off from Lihue Airport.
12. Nā Pali Coast (Kalalau) Trail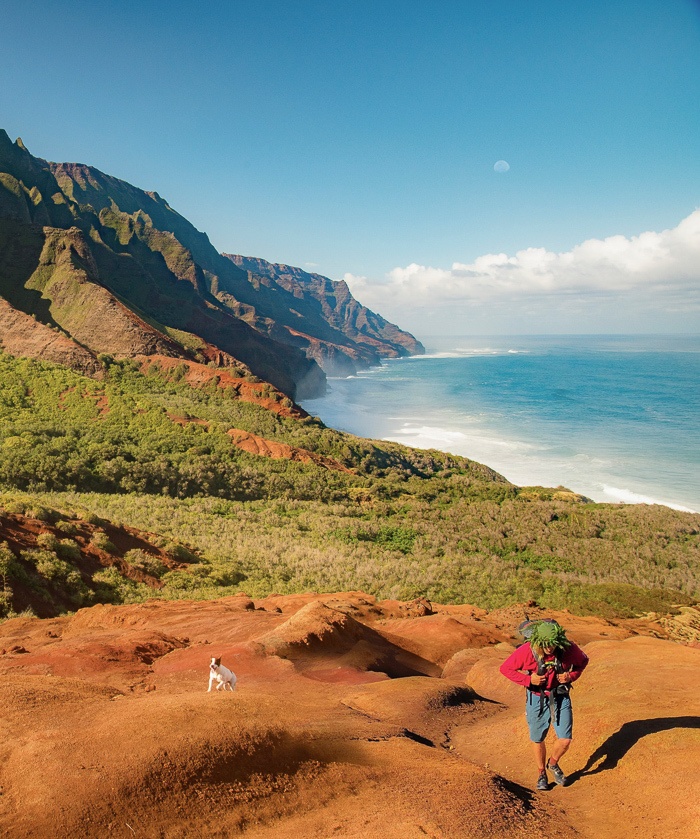 While you're around the Nā Pali coast, try your hand at hiking this popular trail. It's a tough, 22-mile round-trip trail, but it has some gorgeous waterfalls and remote beaches along the way. If you want to camp, you can make a reservation here.
Even if you only do part of the trail, you'll still need a parking permit, which are also in high demand. You can get it here.
11. Hanakāpī'ai Falls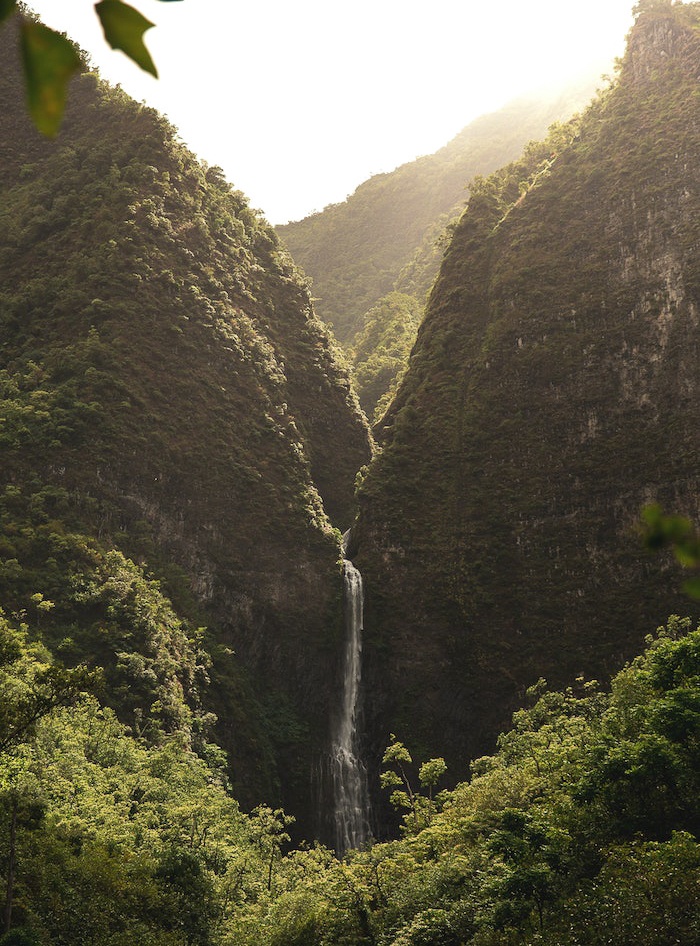 Beginning at Ke'e Beach, the eight-mile hike to this thundering waterfall is another popular one, and you can use the same permit from the Kalalau trail to access it. It can get muddy along the trail, and it's a difficult one, but the 300-foot waterfall at the end makes it worth it.
10. Hideaway Beach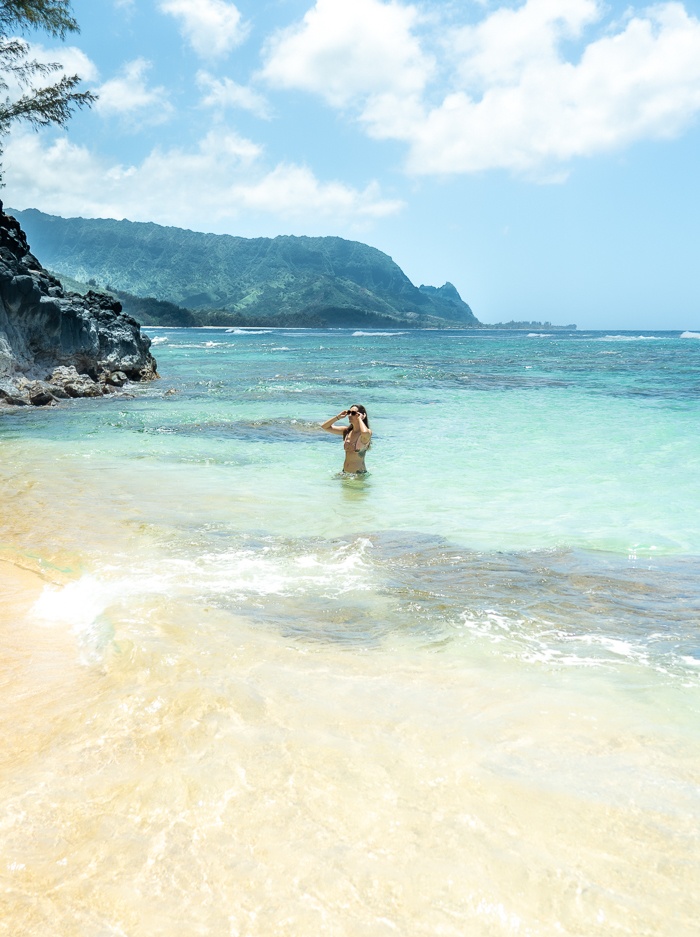 This is your little slice of heaven within your slice of heaven. (I say that only because, let's be honest, isn't all of Hawaii a paradise?) This small cove is somewhat of a hidden gem, and you might be able to see monk seals swimming about from time to time. The tropical fish are plentiful here, so bring your snorkel!
There are some steep steps to get down to the beach that might be slippery after it rains, so exercise caution and use the ropes as you descend. Parking is hard to come by here, so try to get there early to claim your spot.
9. Tunnels Beach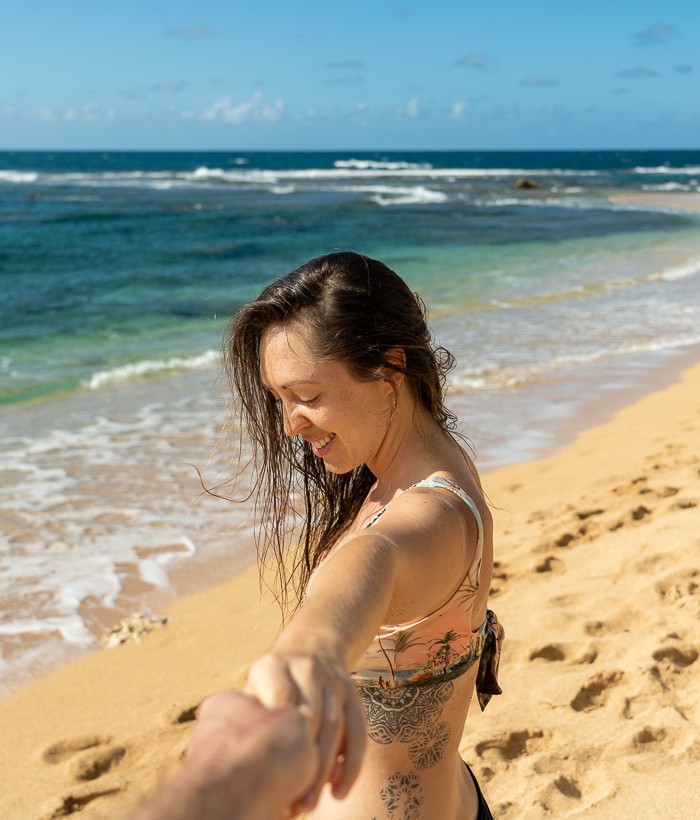 This popular kite-surfing and snorkeling destination is famous for its stellar reef and strong winds. It's a fabulous place to spend an afternoon watching the kite-surfers drift by. Although there's quite a bit of wind here, if you find a spot under a palm tree in the sand, you can mostly avoid it.
This beach doesn't tend to get too crowded, and parking is easy to access.
8. Queen's Bath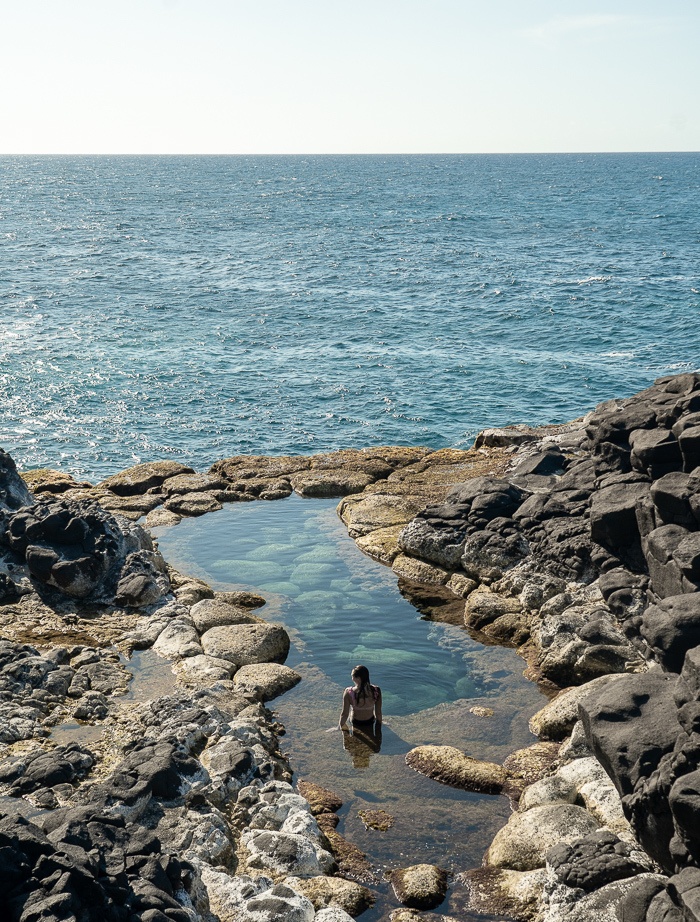 On the north side of Kauai, in Princeville, lies the Queen's Bath, a lava stone pool with a legendary view. There are actually several smaller pools there, and even some places to cliff-jump and hike. It's the perfect place to spend an afternoon.
Parking can be hard to come by, and the safest time to go is during low tide, so plan accordingly. You should check the surf report to assess the conditions. Typically, the spring and summer months are better for calmer seas.
7. Waimea Canyon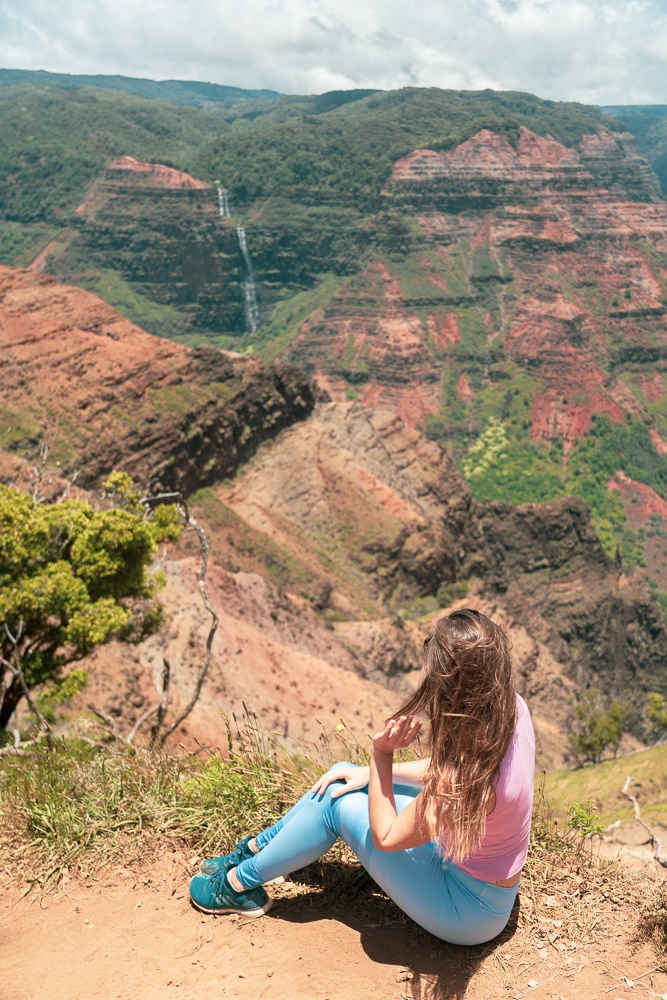 This enchanting place is often called "the Grand Canyon of the Pacific" and is a must-see on Kauai. You can get there by driving down Waimea Canyon Road, where you'll find scenic overlooks perfect for a picture. From the main Canyon Overlook, you'll be able to see the massive 800-foot Waipo'o Falls!
6. Awa'awapuhi Trail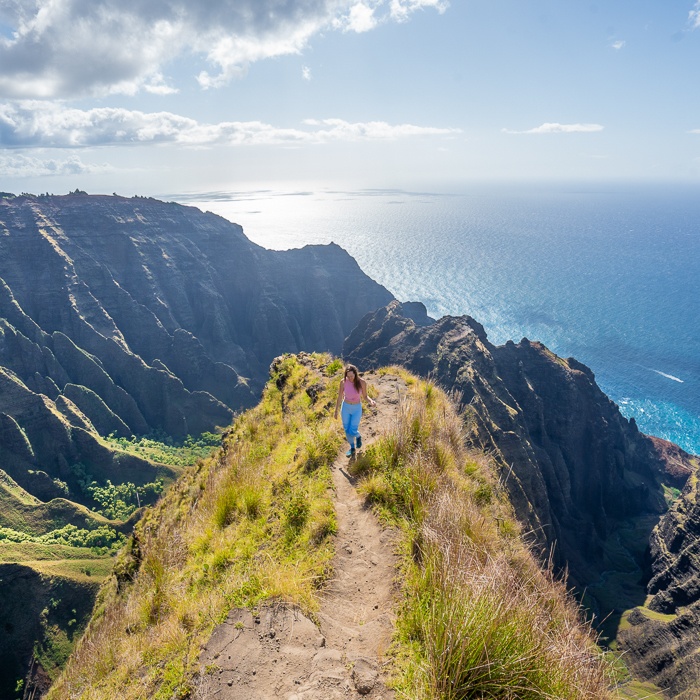 This hike has plenty of shade, is well marked, and easier than some of the other hikes in Kōkeʻe State Park. It starts out easy with a 1500-foot descent to the viewpoint below. From there, you'll see a loose-dirt overlook to a narrow trail, which is one of the best parts of the hike. Bring plenty of water, as you'll have to climb up the hill on your way back!
5. Pu'u O Kila Lookout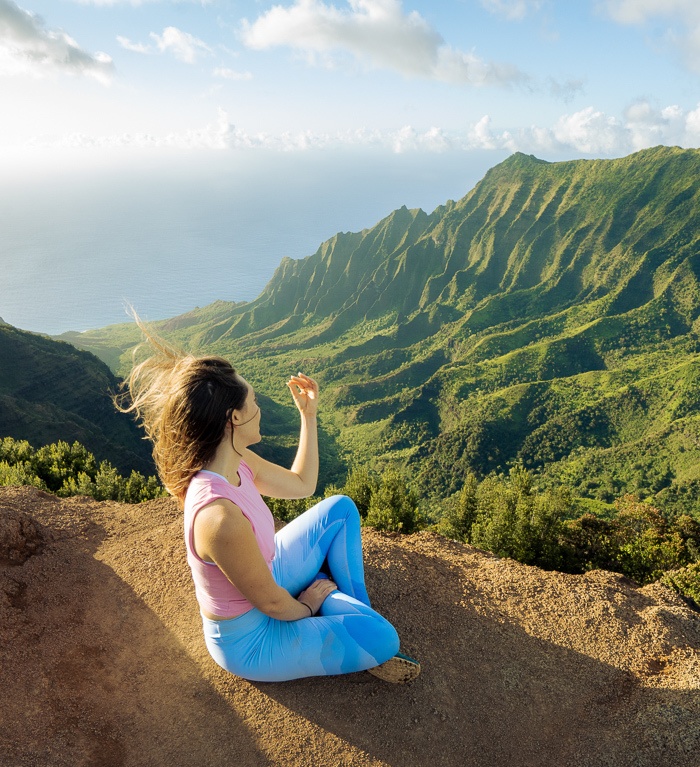 This is arguably the best view on all of Kauai. Some say it's the best in Hawaii, and even in the USA as a whole. It's quite easy to get to, as it's right at the end of the road in Kōkeʻe State Park. You can park and walk toward the right for a few yards and you'll see the lookout right away.
Lanai
This tiny island certainly packs an adventurous punch with its unique terrain. It's one of the least-visited islands in Hawaii, so it's perfect if you're looking to get away from the crowds:
4. Manele Bay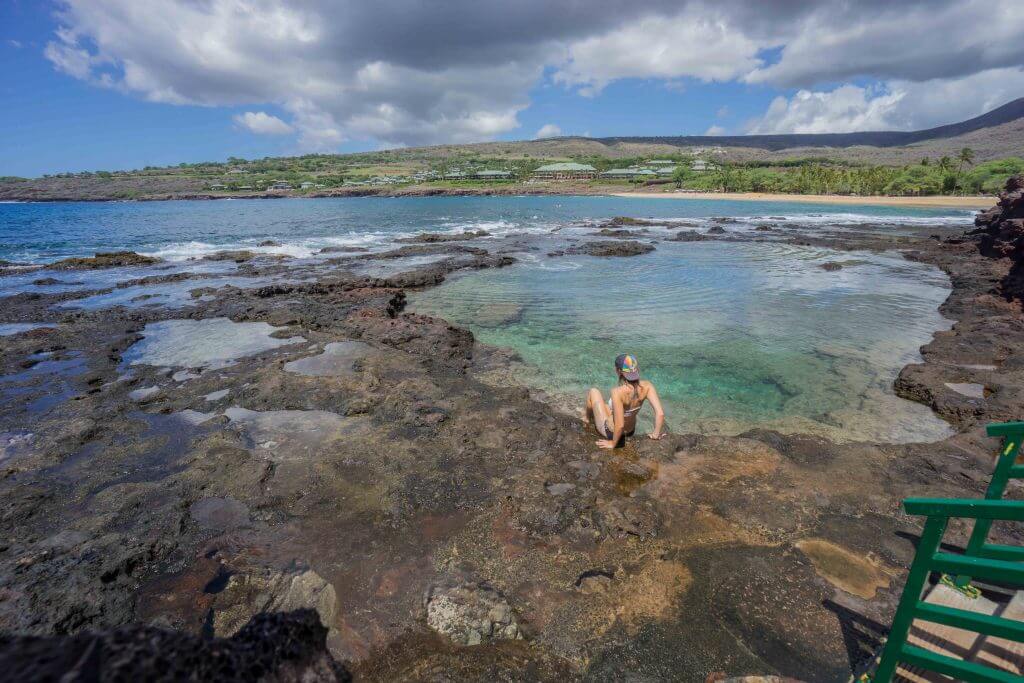 While it might be one of the busiest places in Lanai, it's still nothing compared to the crowds you'll find on the other main islands in Hawaii. The tide pools here are great for swimming around in their warm waters, snorkeling, or doing beach dives.
3. Polihua Beach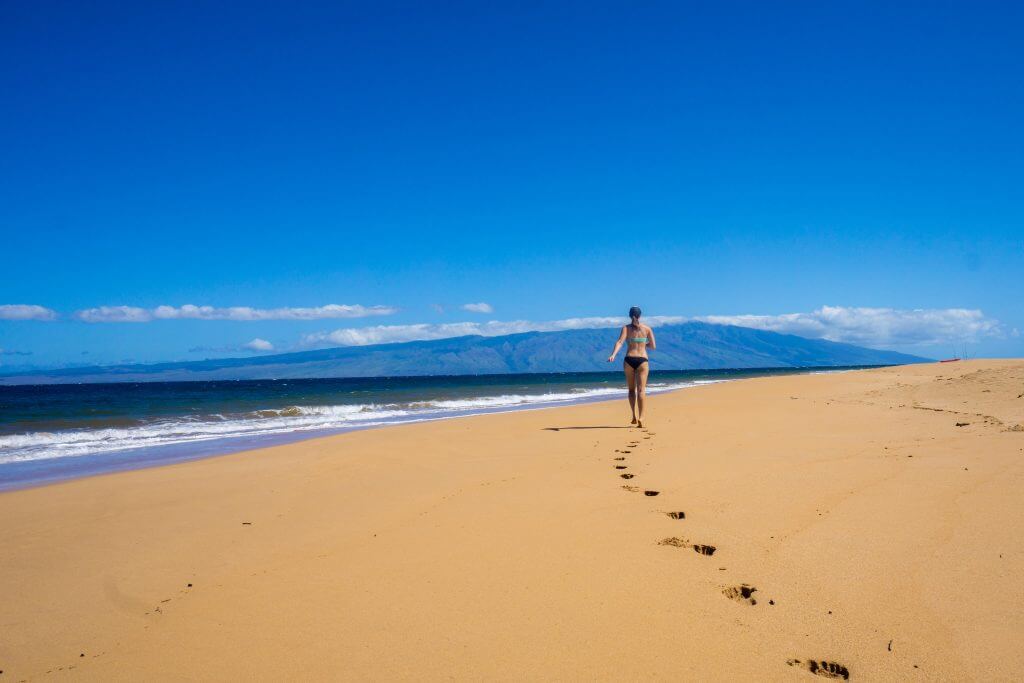 While you won't be able to swim at this long stretch of beach because of the strong tides, it's a great place to get some solace and soak up the sun. It's not very popular, so there's a good chance you'll find a perfect spot to be alone.
Plus, the way to Polihua Beach involves passing Keahiakawelo (aka the Garden of the Gods), which is a rock garden full of boulders and towers that has great significance to Hawaiian culture.
2. Kaunolu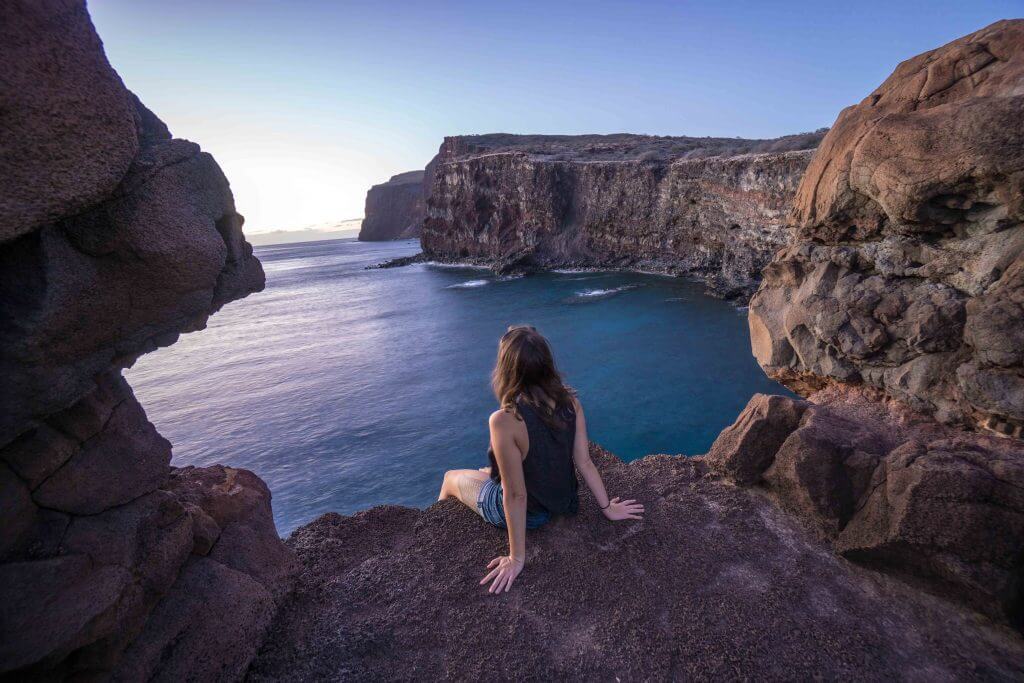 Kaunolu was a favorite fishing spot for King Kamehameha I and is considered one of the most sacred places on Lanai, with remains of shrines and petroglyphs still at the site today.
Halulu Heiau, a temple in Kaunolu, was a place of refuge for anyone who broke kapu (Hawaiian laws). To escape the penalty of death, that person would go to the temple to ask for forgiveness and be allowed to return to their family without being killed.
Nowadays you can get there with a 4×4 vehicle to catch an amazing sunset.
1. 4×4 around the island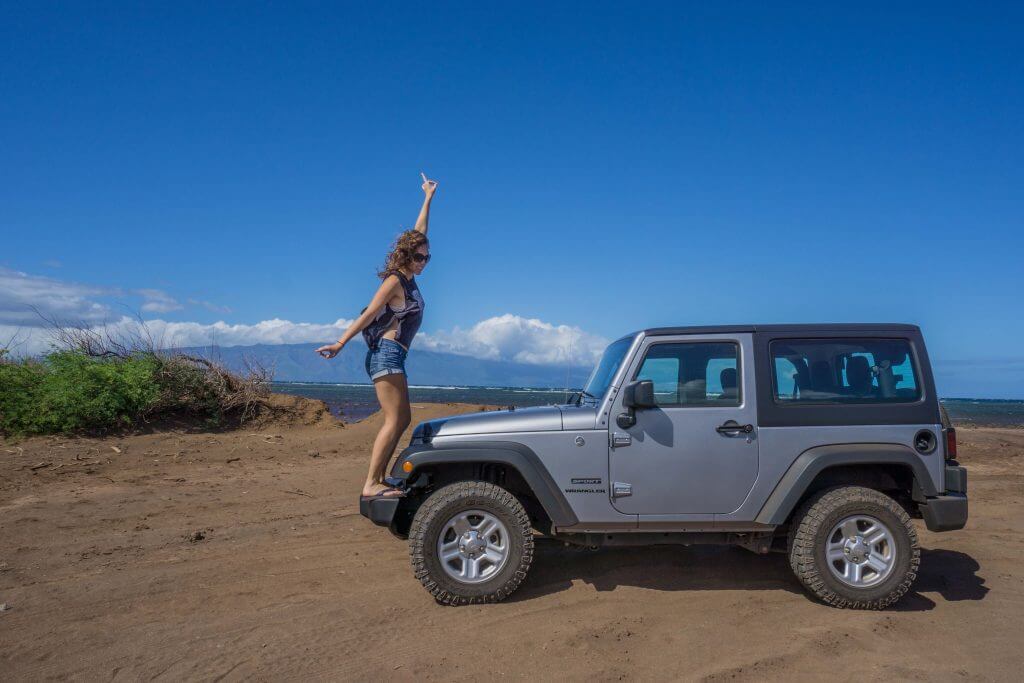 Lanai is only about 140 square miles, making it one of the smallest of the Hawaiian Islands. This rugged, rocky island gets much fewer tourists than the other islands and has far fewer paved roads. Rent a jeep and cruise around with a four-wheel drive for a memorable adventure.
Pin me for later:
While this list can't possibly include everything the Hawaiian Islands has to offer, it's a great start for nature-loving, adventurous types who want the perfect mix. There are infinitely more cultural, culinary, and aquatic adventures to be had — and I, for one, look forward to exploring them for years to come.


[ad_2]

Source link