[ad_1]

Up until my first pregnancy, my knowledge of dates was surface-level. I knew them as the sweet, sticky substance in my favorite energy bites, or the game day appetizer that adorns most coffee tables. If you're like me, you eat them for their deliciously sweet taste, but there are also proven health benefits of dates, too. Chewy, aromatic, and super versatile, dates are the kind of pantry staple you always want on hand. They pair well with other sweet, savory, and salty ingredients. Ahem, I'm looking at you, peanut butter stuffed Medjool dates. A refined sugar-free dessert that tastes like a Reese's Peanut Butter Cup? No need to twist my arm.
So, What Are Dates?
If you browse the health food section at your local supermarket, you'll likely find a selection of dates—either in bulk bins or a plastic square container. Our neighborhood Whole Foods often sells dates near the tropical fruit palates. No surprise, as dates are the fruit of the date palm tree. They're grown in many tropical regions of the world, like the Canary Islands, Egypt, Pakistan, Mexico, and Southern California. 
Dates are considered part of the stone fruit family, meaning each date has an individual seed, surrounded by an external fleshy fruit (like mangoes, peaches, and olives). Dates are developed on date palm trees. Where you would typically see coconuts, picture bunches of dates that ripen in large clusters. Their origins date back more than 5,000 years ago in the Middle East.
What Do Dates Taste Like?
As dates ripen, they morph in color, texture, and flavor. While still attached to their tree, they turn from light green, crunchy and astringent to soft, chewy, and delicious. Eventually, they vary in tones of brown. Some types of dates are usually drier or smaller. Others darken nearly to black. More on the most popular types of dates, below.
Whether you're purchasing dates online, at the grocery store (Joolies are my favorite), or at your local farmers market, you'll initially notice their sweetness. The sugar content in dates is high, and that sugar gets more and more intense as dates dry and moisture leaves the fruit. Contrary to popular belief, dates aren't dried or dehydrated completely (although the wrinkled appearance might lead you to believe they are).
The 3 Most Popular Types of Dates
Regardless of the type, dates are soft, sweet, nutritious, and very delicious. Hot climates are the perfect environment for date palms to produce these addicting, oval-shaped fruits. Every type of date has its characteristics: Some are soft with a light-brown color and are extremely sweet. Other kinds of fresh dates have a sticky texture and nutty taste with flesh. Dried dates are also popular as they contain all of the nutritional goodness as fresh dates (with a longer shelf-life).
Medjool.

Also known as medjul, these dates are rich, deliciously sweet, and soft. They're one of the most popular date varieties, due to their sweet caramel-like taste. They are large fruits with amber to reddish-brown skin as they ripen. Medjool dates are excellent for eating fresh, as they are very moist. I find that these work well in energy ball recipes and desserts.

Deglet Noor (Nour).

This

variety of dates is super sweet and succulent. Many people call them "

the queen of all dates

." A semi-dry type, deglet noors have slightly flaky skin. When they ripen on the palm, they turn from a light amber color to dark brown. Because of their texture, deglet nour dates are some of the best dates to use in cooking. Because they don't spoil easily and they are a medium-to-large type of date, they are one of the most widely distributed types of date in the world.

Sukkari Dates.

Sukkari dates are one of the softest types of sweet dates on the market. They practically melt in your mouth. Because this date variety is of such high quality, Sukkari dates are also called "

Royal dates

." Unlike other dates, these have a light, golden skin. The reason for their softness is due to the fact they are harvested before they are ripe. Their high moisture content means that, unlike dried dates, you don't have to soak them before eating them. 
6 Health Benefits of Eating Dates
In addition to their sweet flavor and chewy texture, dates are loaded with health benefits. They're high in important nutrients and have a variety of advantages when it comes to overall well-being. 
Excellent nutrition profile.
Higher in calories than fresh fruit, dates are satiating and filling for a smaller quantity. Medjool dates, for example, are a good source of selenium, magnesium, calcium, potassium, and copper. Furthermore, Medjool dates are also an excellent source of phytonutrients, plant compounds that may have health benefits. Studies have shown they can stimulate the immune system, reduce inflammation, prevent DNA damage, and improve hormone regulation.
High in fiber.
We all need fiber, and luckily, dates are a delicious way to increase your fiber intake. Fiber can benefit your digestive health by preventing constipation. It promotes regular bowel movements. In fact, in one study, 21 people who consumed 7 dates per day for 21 days experienced improvements in stool frequency and had a significant increase in bowel movements compared to when they did not eat dates.
Packed with antioxidants.
We also all need antioxidants. Dates provide various antioxidants that have several health benefits, including protecting your cells from free radicals, which may lead to disease in the body. Dates contain flavonoids (which may help reduce inflammation), carotenoids (proven to promote heart health), and phenolic acid (which may help lower the risk of cancer).
May promote natural labor.
Dates may promote and ease natural labor for pregnant women when consumed during the last few weeks of pregnancy. Various studies have shown that they can help promote labor and reduce labor duration. More on this, below.
Good source of energy.
Dates are high in natural sugars like glucose, fructose, and sucrose. Meaning, they're great as a quick afternoon snack when you're feeling lethargic or sluggish. After all, they help bump up energy levels. In fact, a study published in the International Journal of Food Sciences and Nutrition suggests that dates rich in essential nutrients may help you regain your energy immediately.
May boost brain health.
Dates may protect against oxidative stress and inflammation in the brain. According to research, "date palm fruits are a good source of dietary fiber and are rich in total phenolics and natural antioxidants, such as anthocyanins, ferulic acid, protocatechuic acid, and caffeic acid." The presence of these polyphenolic compounds may potentially help slow the progression of Alzheimer's disease and dementia.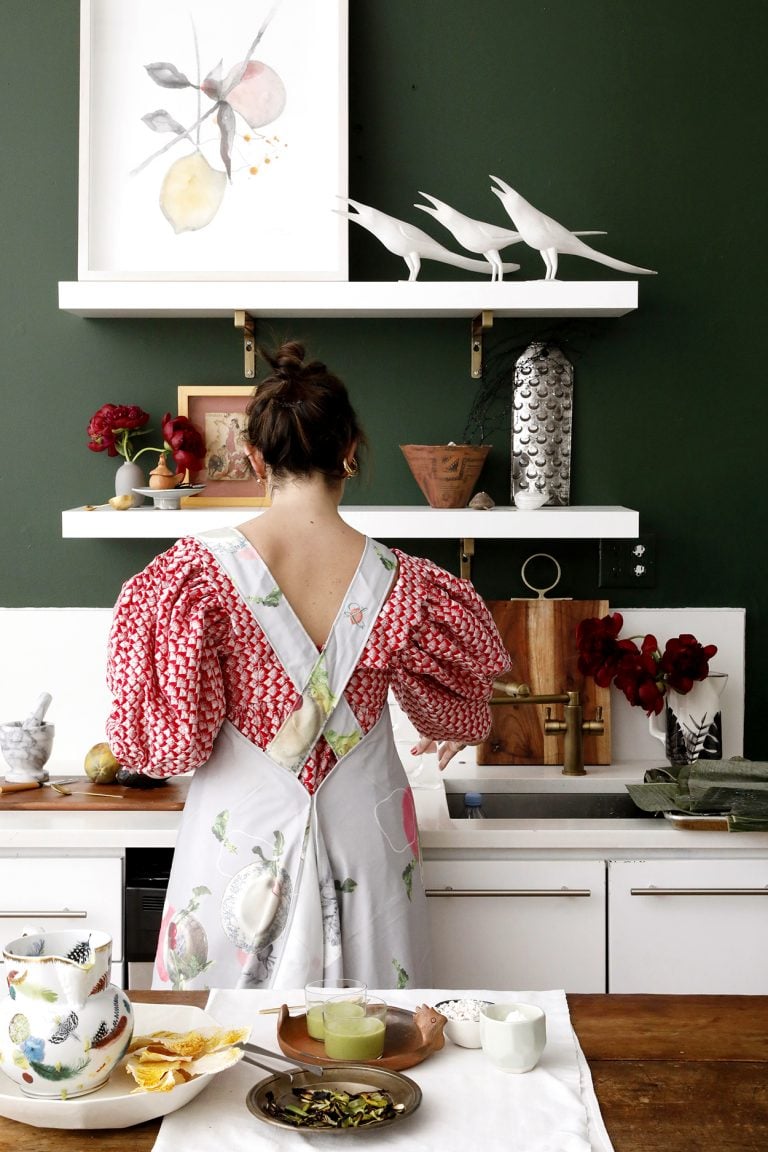 Dates and Pregnancy, Worth the Hype?
If you're currently in your third trimester of pregnancy, take a peek at this research about dates and labor. Consult with your doctor or midwife, but researchers discovered that women who ate six dates a day for four weeks had a shorter first stage of labor, a higher mean cervical dilatation, and more had intact membranes upon arrival at the hospital. In other words, their cervix was riper for giving birth. At the very least, dates contain the B vitamin folate, an important nutrient during pregnancy as it prevents serious birth defects such as spina bifida. This was one of my favorite smoothies during pregnancy.
Are Dates a Healthier Substitute for Sugar?
Yes! This easy swap (for cane sugar, for example) is full of health benefits. Although dates are a concentrated source of sugar, they're considered lower glycemic than other refined sugars. The fiber in dates helps balance out the sugar preventing such a drastic blood sugar spike. This along with the additional micronutrients make dates a great sugar replacement. There are a variety of ways to incorporate dates as a natural sweetener, which aids in a real, whole foods approach to eating.
Date sweeteners are a more nutritious option than table sugar or agave, given that they contain fiber, calcium, vitamin K, magnesium, antioxidants, and more. 
3 of 12
How to Eat Dates
The peak season for dates (in the U.S.) is from mid-autumn through mid-winter. Although you can buy them year-round, focus on eating dates October through January, as part of wintertime seasonal eating. Select plump, shiny dates, and try to avoid dates that are too sticky or covered with crystallized sugar. Once they're in your kitchen, there's a ton of ways to use them. But first, get rid of the pits (or make this creative iced coffee). Dates are great as quick toppings to things like yogurt or ice cream, as well as more savory applications, like salads or cheese boards.
The Best Way to Store Dates
Dates are best stored in the refrigerator, in an airtight container. This helps them retain moisture. They can be stored in the refrigerator for up to six months, but they may lose moisture the longer they sit. Large quantities of dates can also be frozen for up to one year. Need to revive stale dates? No problem. If your dates dry out, simply soak them in water.
8 Sweet and Savory Date Recipes
While you can certainly eat pitted dates by the handful, here are eight delicious date recipes—both savory and sweet—to satisfy hunger any time of day.
A quick and easy recipe for four-ingredient date caramel sauce made from Medjool dates. Perfect as a dip (with apple slices) or used in healthy treats (like Vegan Millionaire Shortbread). Now you can enjoy the health benefits of dates and enjoy something sweet knowing it's good for you, too.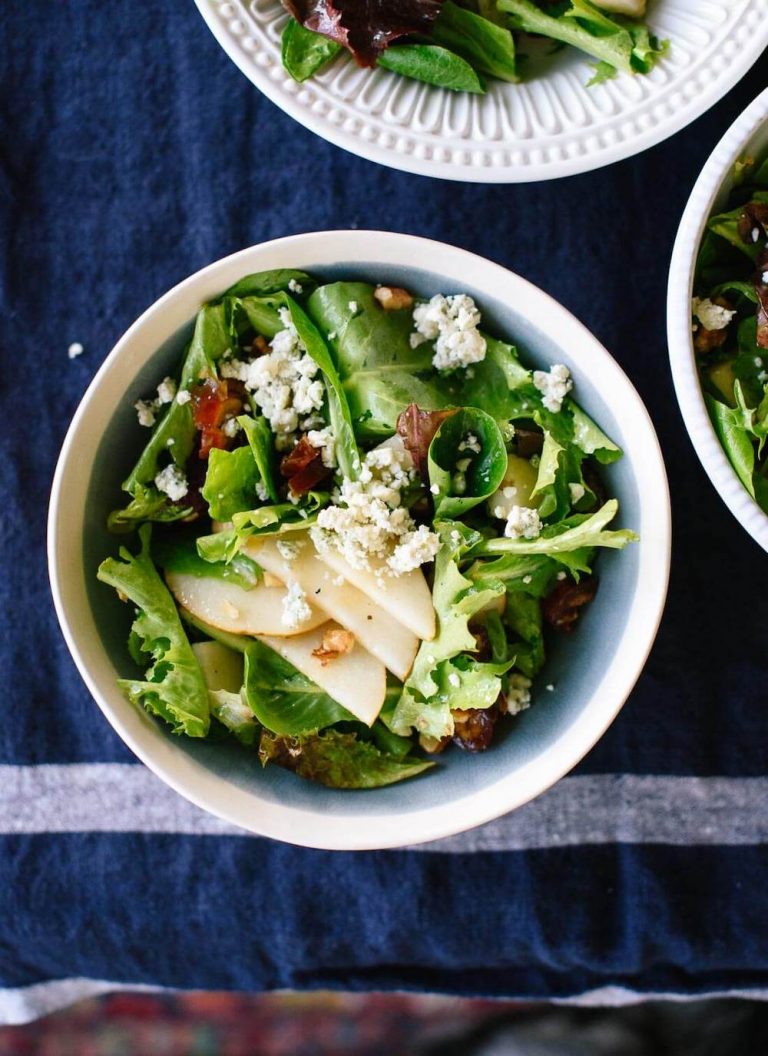 This fresh green salad with pears, walnuts, dates, and blue cheese is a fresh option for your holiday table! It's a great side salad for fall dinners, too. To make it dairy-free, omit the cheese. Not a blue cheese fan? Same. Swap the blue cheese for gorgonzola.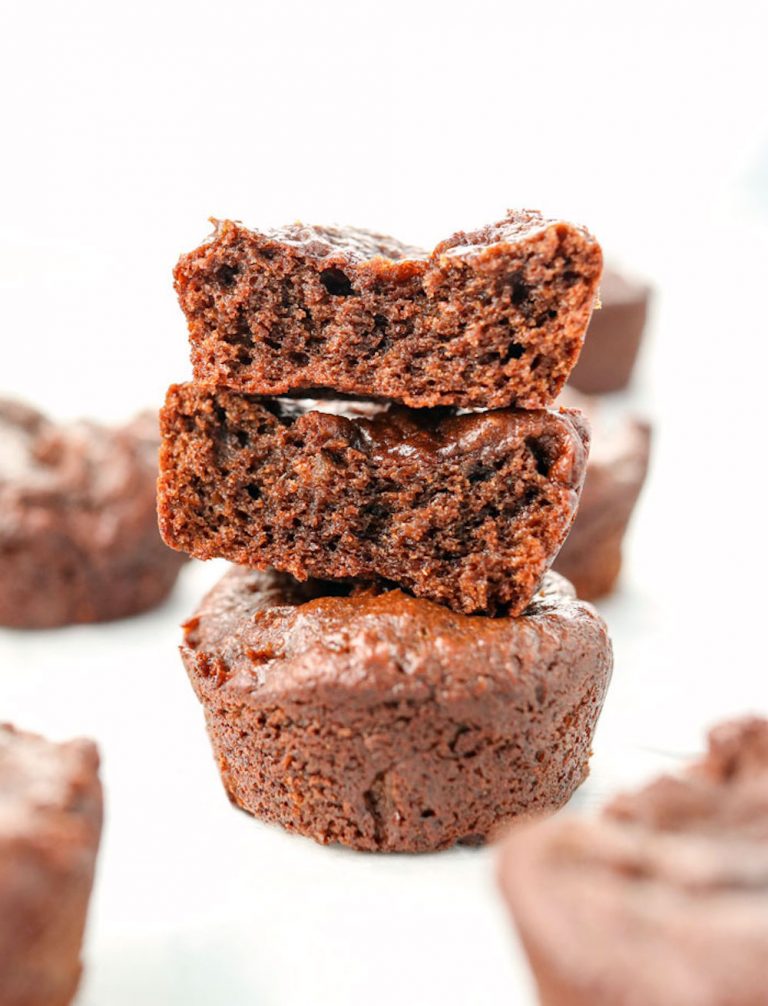 These date brownies are simply amazing. This healthy brownie recipe has no flour or added sugar, making it gluten-free, dairy-free, egg-free, vegan, and paleo-friendly. Your loved ones with a wide variety of special dietary needs can enjoy them. They're only sweetened with only dates, proving that dates can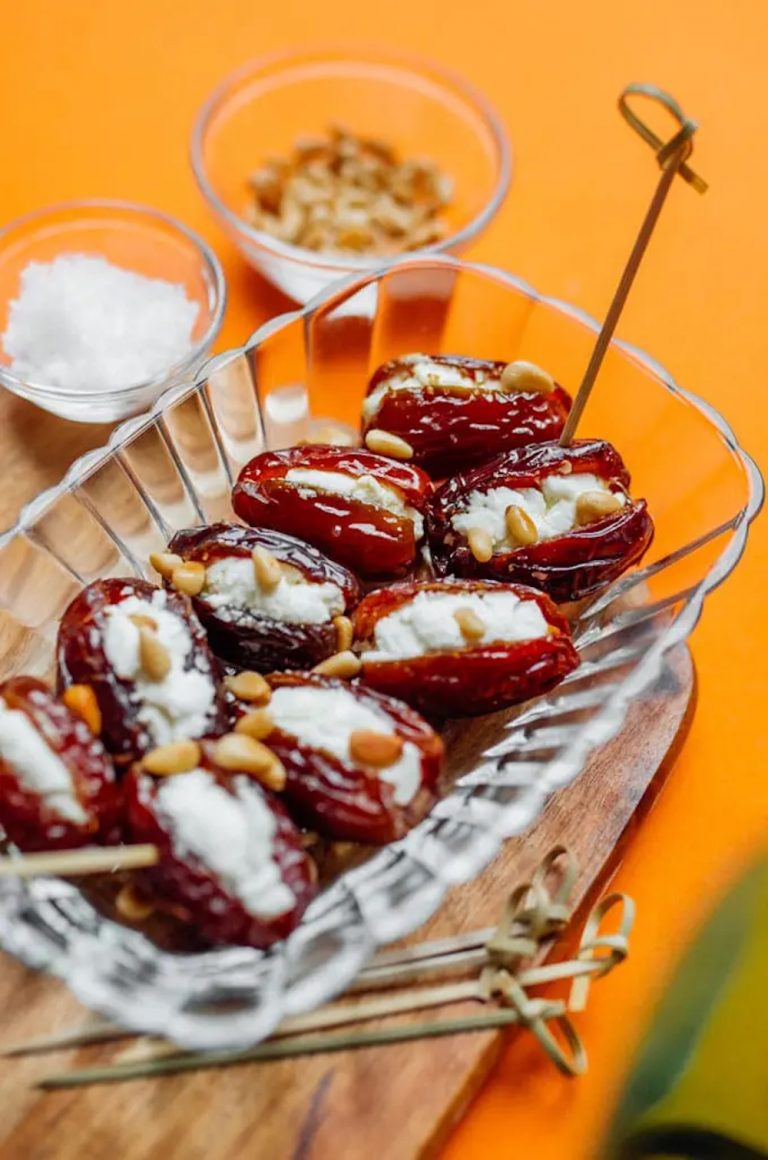 For a quick and delicious appetizer, these warm and cheesy roasted goat Cheese stuffed dates are about to become your new go-to! A quick roast in the oven warms the goat cheese and slightly caramelizes the outside of the dates, making for the most addictive (and totally foolproof) appetizer.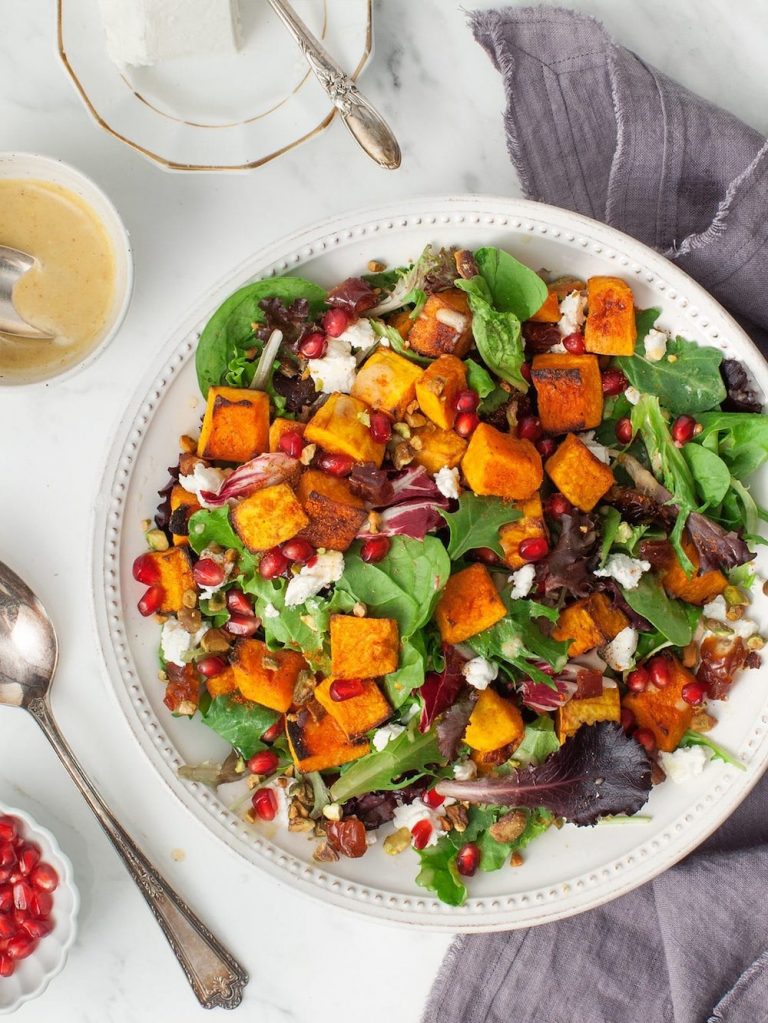 This butternut squash salad is a must-try fall recipe. It's filled with spiced squash, pomegranates, goat cheese & a delicious cumin-date dressing. This is the kind of salad that will convert anyone into eating their greens, because it's filled with spiced roasted butternut squash, pomegranates, goat cheese, and pistachios. It's roasty, spicy, creamy, and tangy.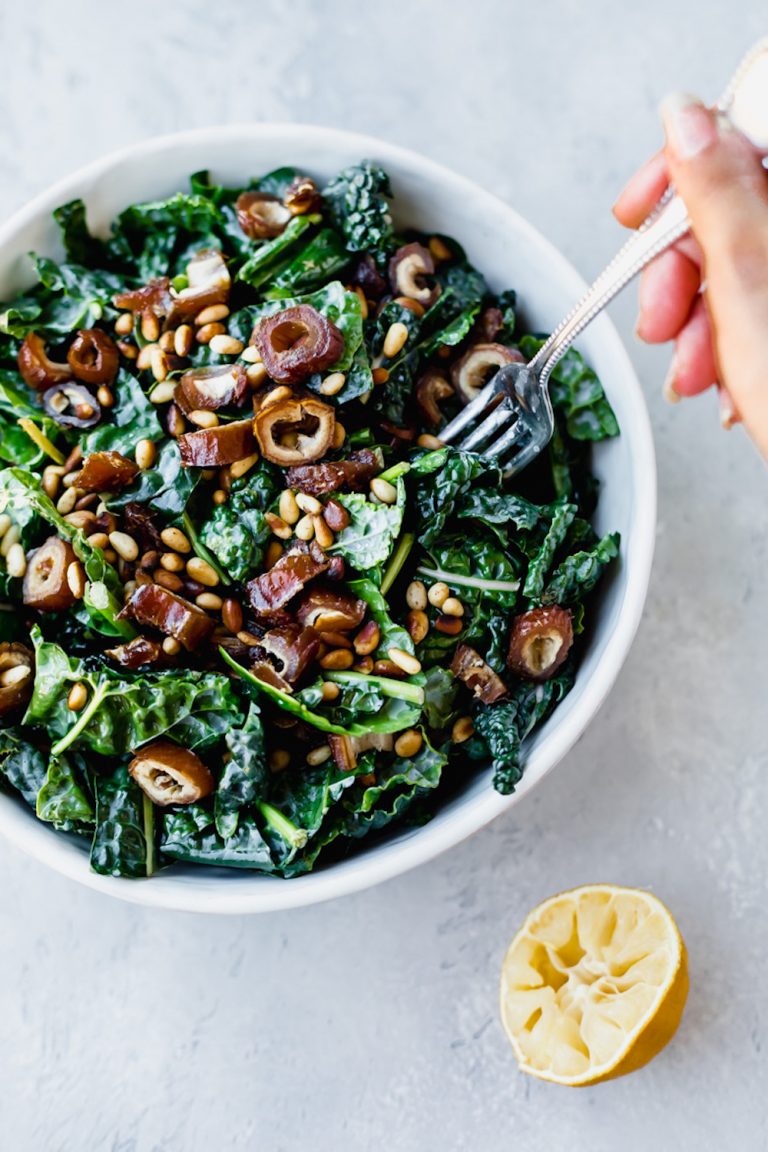 This Mediterranean kale salad with dates and pine nuts makes for a delicious and healthy micronutrient dish. Vegan and oil-free, this salad is simple yet flavorful, a recipe that truly lets the dates shine.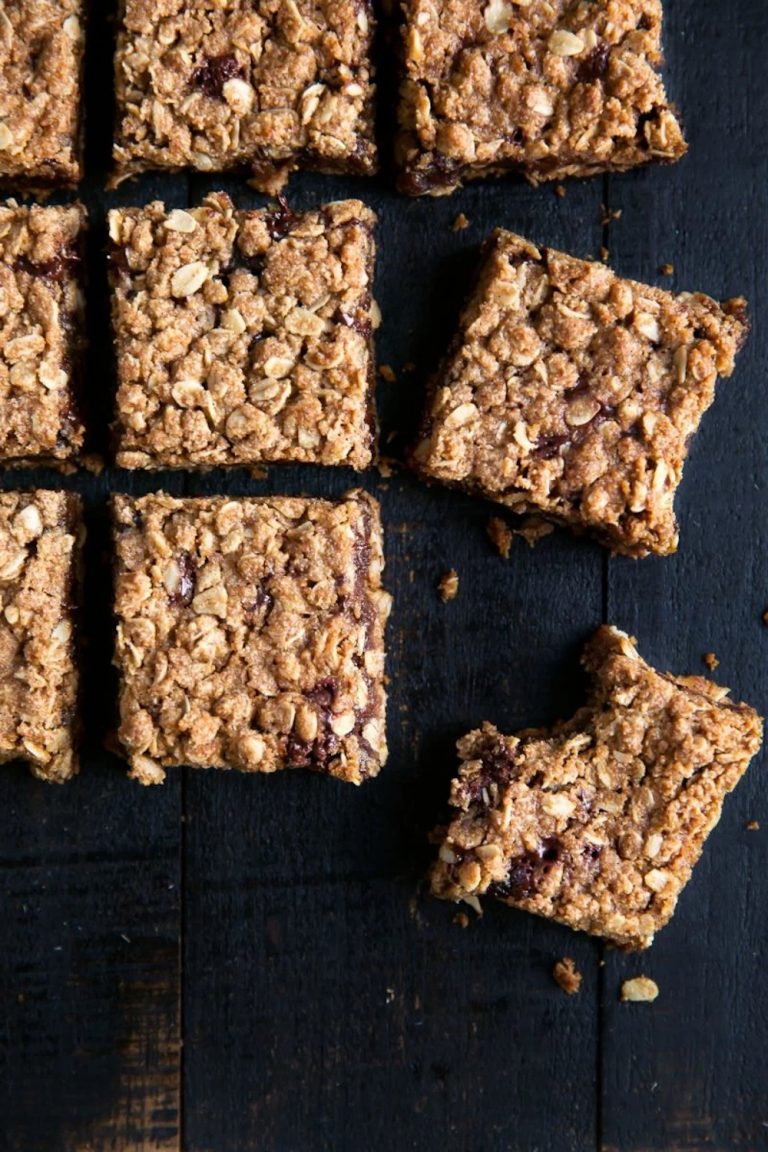 These incredible vegan and gluten-free date bars are packed with all the good stuff: Gooey date caramel, espresso, and dark chocolate. With a crunchy oatmeal crust and topping, unique flavors, and wholesome ingredients, these make a scrumptious treat or snack.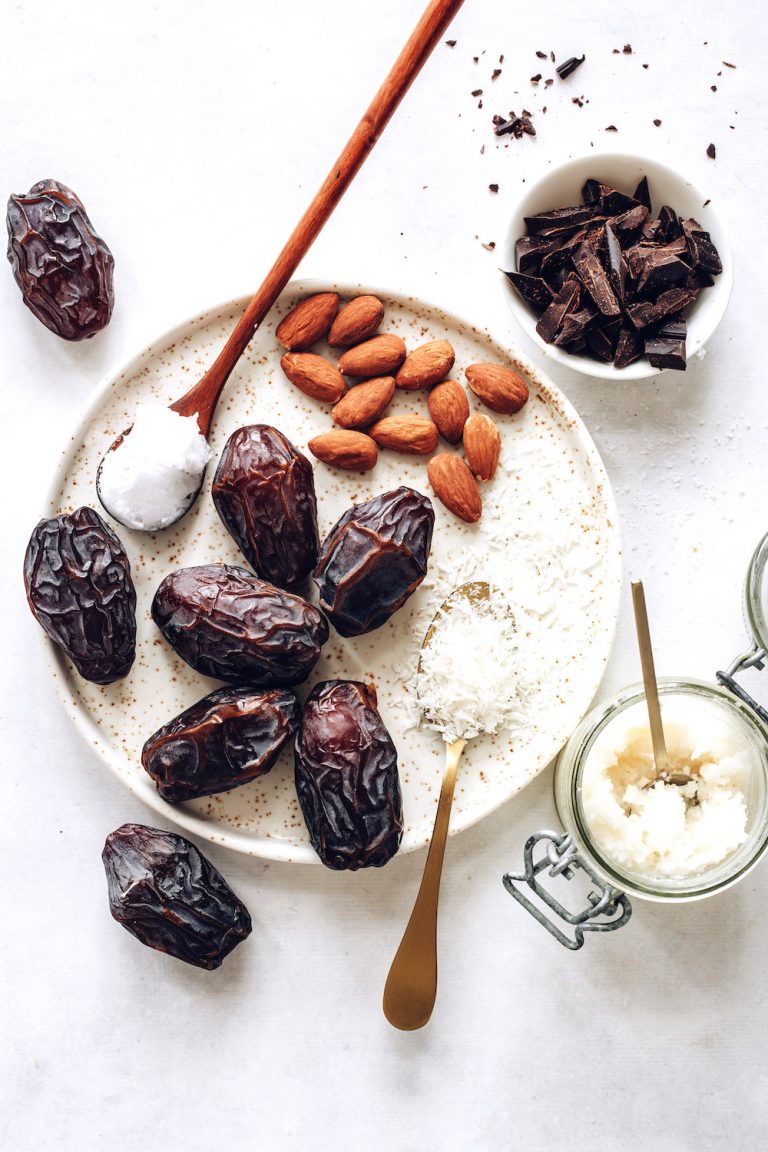 With all of the classic flavors of Almond Joys—chocolate, coconut, and almonds—stuffed into a caramelly Medjool date, you can't go wrong. This dessert only requires six ingredients and simple cooking methods required. You'll always want to have these on hand.


[ad_2]

Source link