[ad_1]

While I relished the slower pace of summer, I love the energy shift at the start of a new season. And with fall just around the corner, the pace has quickly accelerated—it feels like work and life are really taking off! Does anyone else feel crazy busy all of a sudden? While I'm not mad about things picking up, I am looking for more ways to save time during the week. I often find that cooking takes a backseat in my routine when I'm on the go, and when I'm not opting for takeout, my meals consist of whatever I can scrounge up in my pantry. But spending less time in the kitchen shouldn't mean lame meals, and that's where no-cook dinner ideas come in.
I've been saving a list of easy no-cook meals to have in my rotation when I need to get dinner on the table, stat. These recipes have just a few ingredients, and are easy to prep and throw together in minutes. And the best part? There's no stove or oven required. Because shouldn't dinner be something we can look forward to instead of a burden, especially when we're busy? Scroll on for the best no-cook dinners that are healthy, delicious, and satisfying.
Camille says it best, "refreshing, sweet, cold, and crunchy, this Watermelon Caprese salad is truly what summer dreams are made of." No matter the time of year, sometimes throwing together your favorite seasonal produce and drizzling it with EVOO is all you need.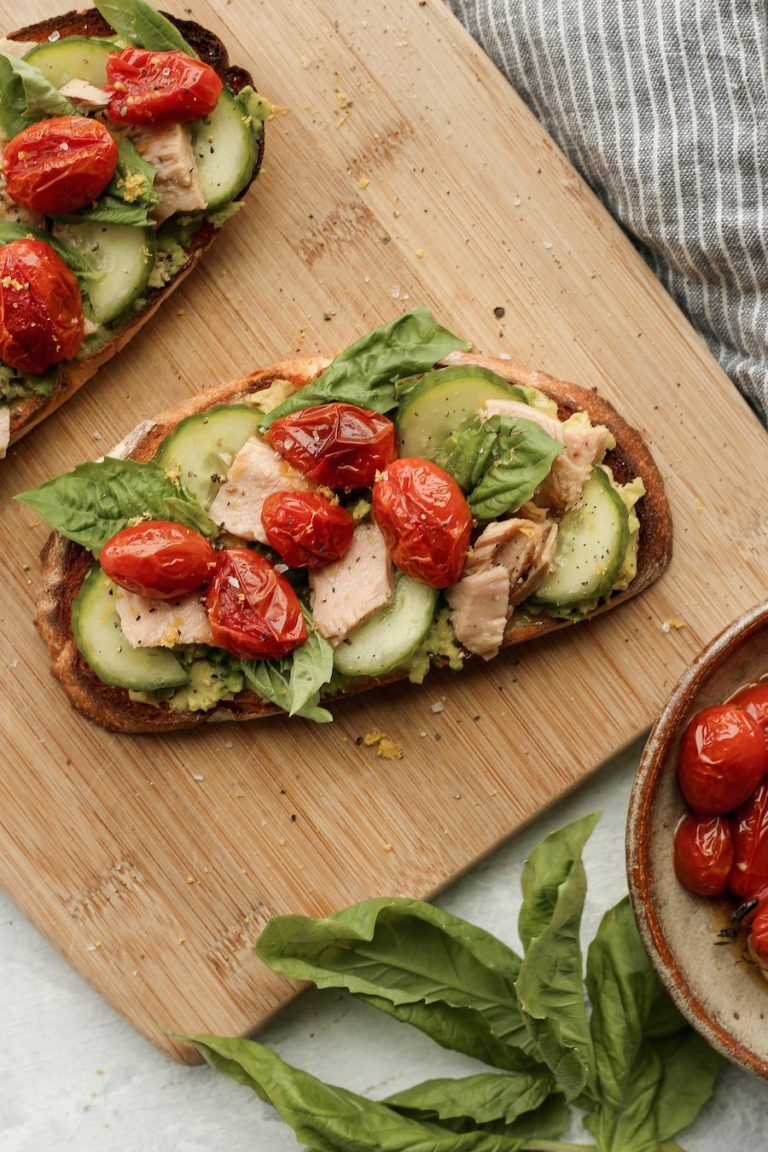 When it comes to no-cook recipe ideas, toast is front and center. Just pop your favorite bread into the toaster, assemble your favorite toppings, and boom- you've got dinner on the table in less than 5 minutes. For this tuna toast, you can roast the tomatoes ahead of time, or sub for un-cooked tomatoes to make it a true "no-cook" recipe.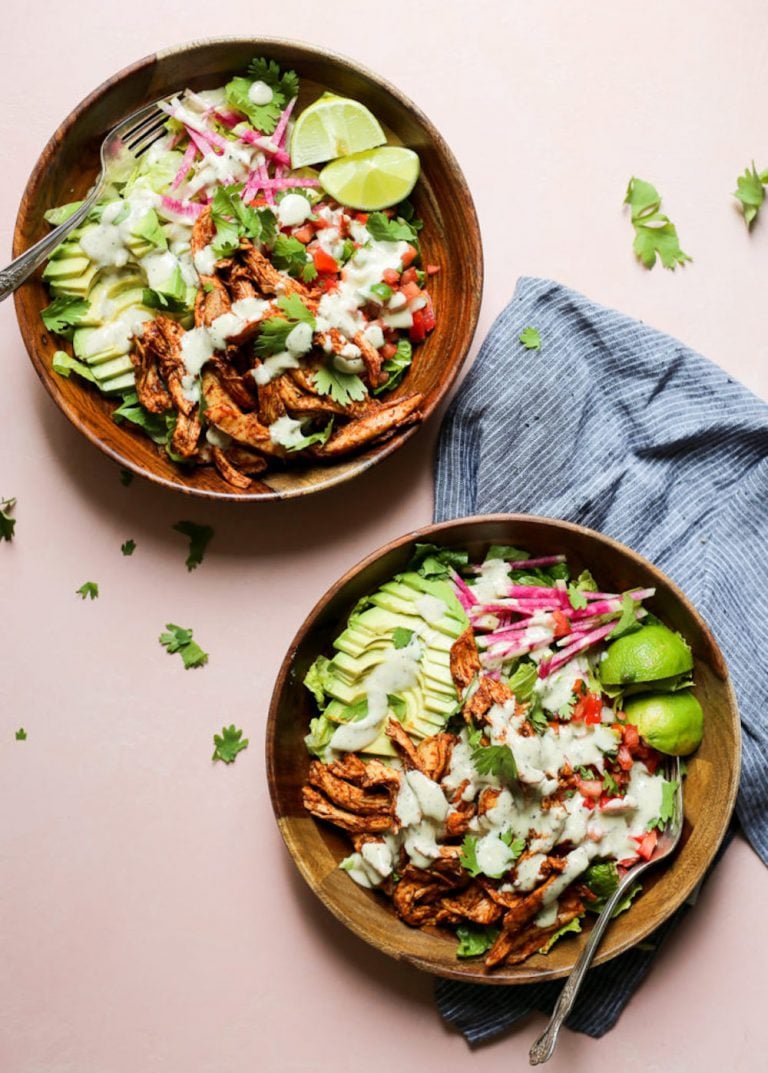 I love adding a rotisserie chicken to my weekly grocery rotation, so I can easily throw together lunches and dinners on the fly. This salad is a regular at my house because it checks all the boxes: quick, delicious, healthy, and filling. Especially when you chop the veggies ahead of time, this one seriously comes together in two minutes.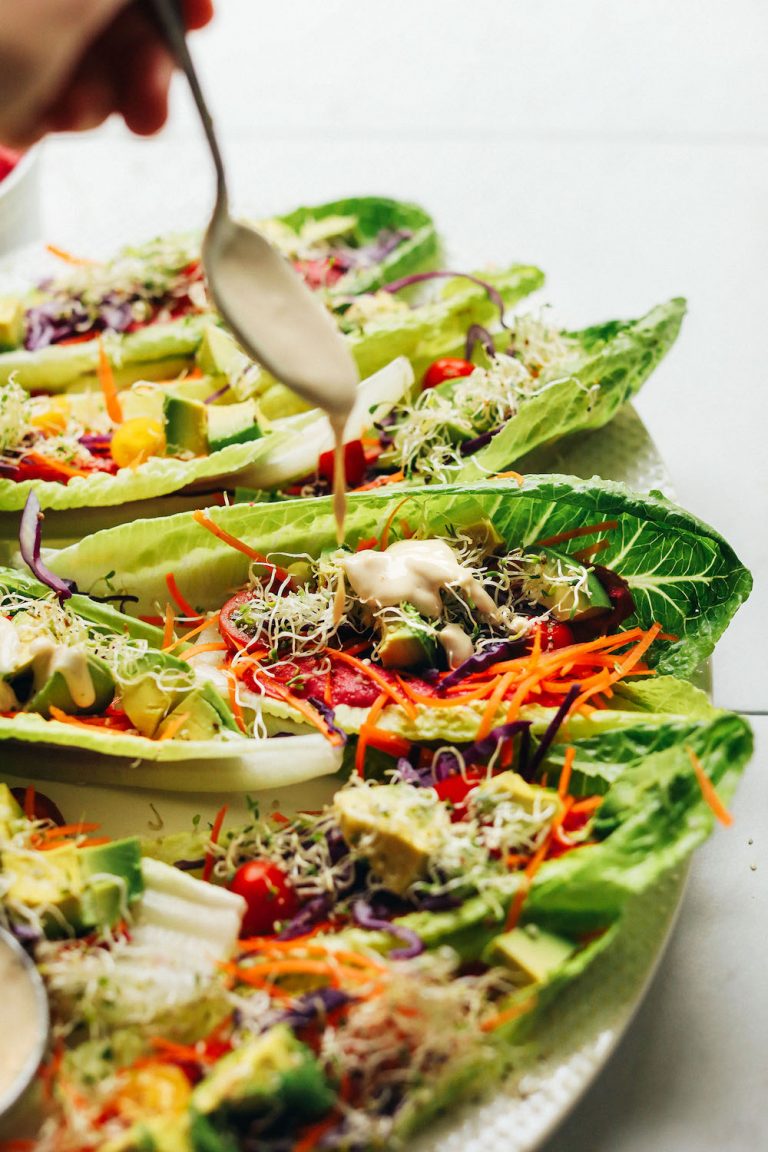 Crunchy, refreshing, and satisfying, these taco boats are loaded with fresh veggies and healthy ingredients. You can follow this recipe exactly, or use it as a formula to sub in your favorite produce and sauce depending on what you've got in the fridge. I usually opt for a store-bought dressing or hummus to make these come together quickly and easily.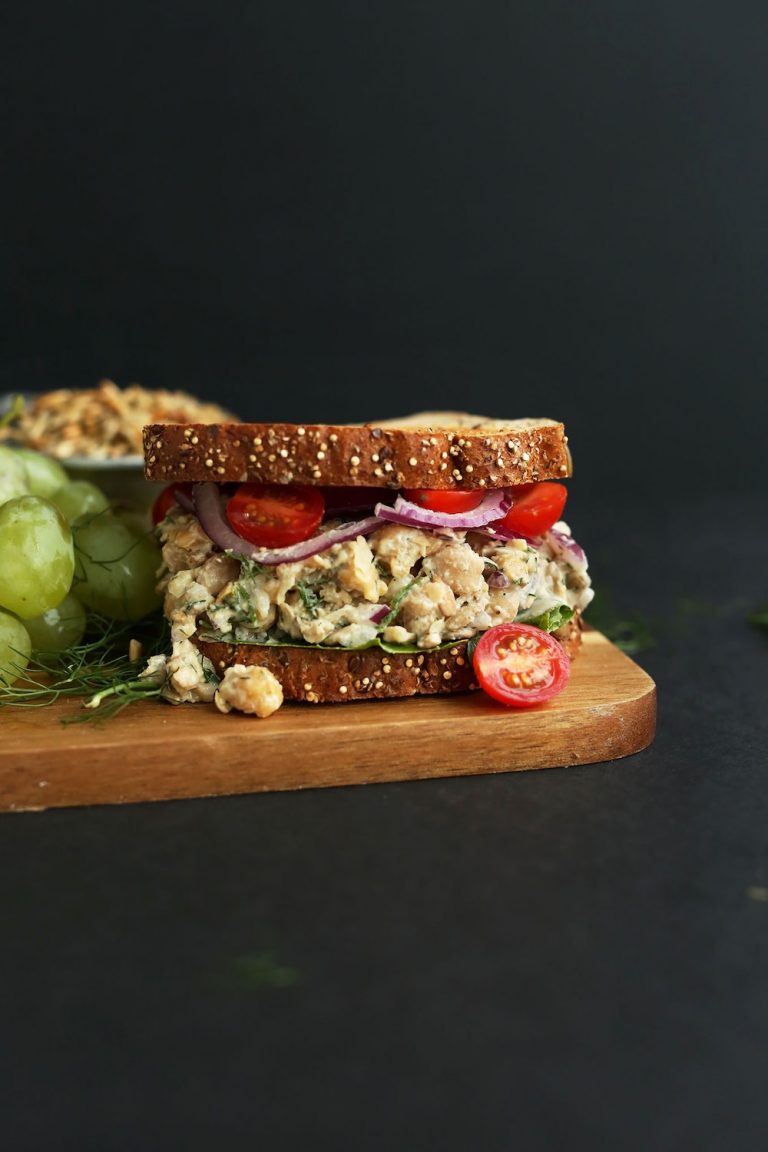 Don't be fooled, plant-based sandwiches can be just as hearty and satisfying. This chickpea salad is great to have on hand throughout the week for salads, sandwiches, or dips. Just prep a big batch ahead of time, and you're well on your way to a delicious meal with no cooking required.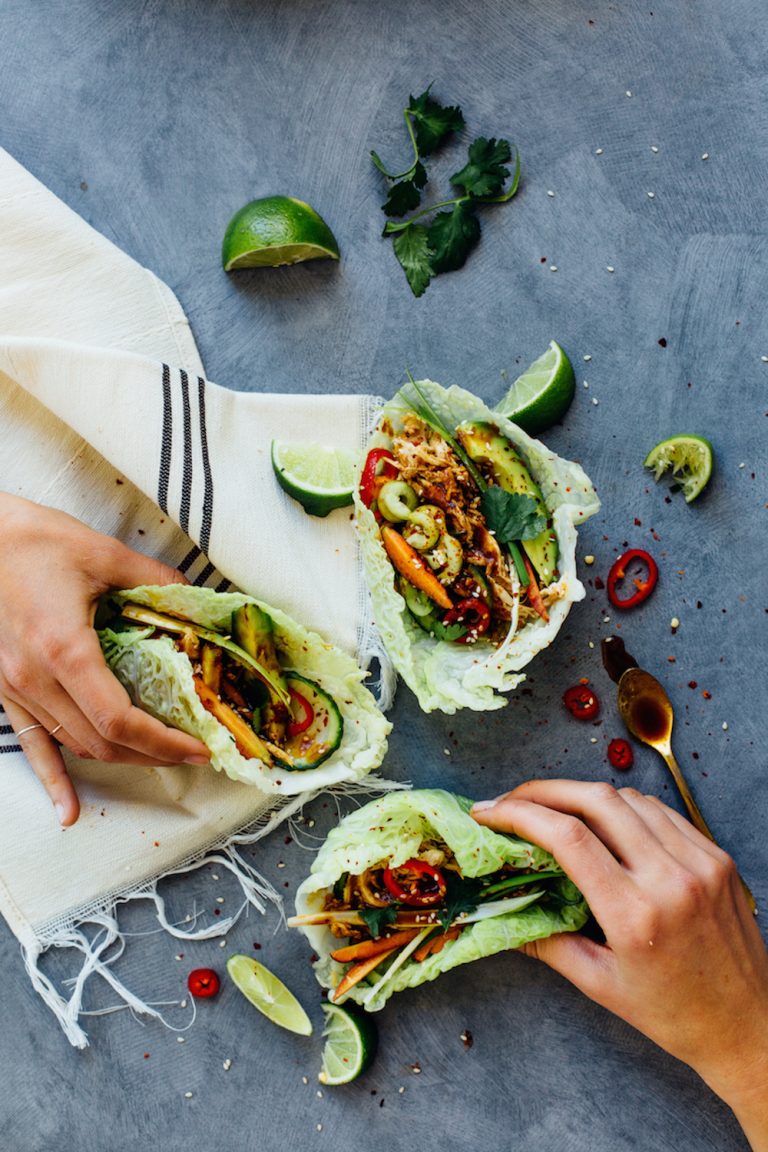 Another great rotisserie chicken meal, this is one of those recipes that just makes life easier. Plus, these cabbage tacos are gluten-free, can easily be made vegan, and are the perfect build-your-own entree for the whole family.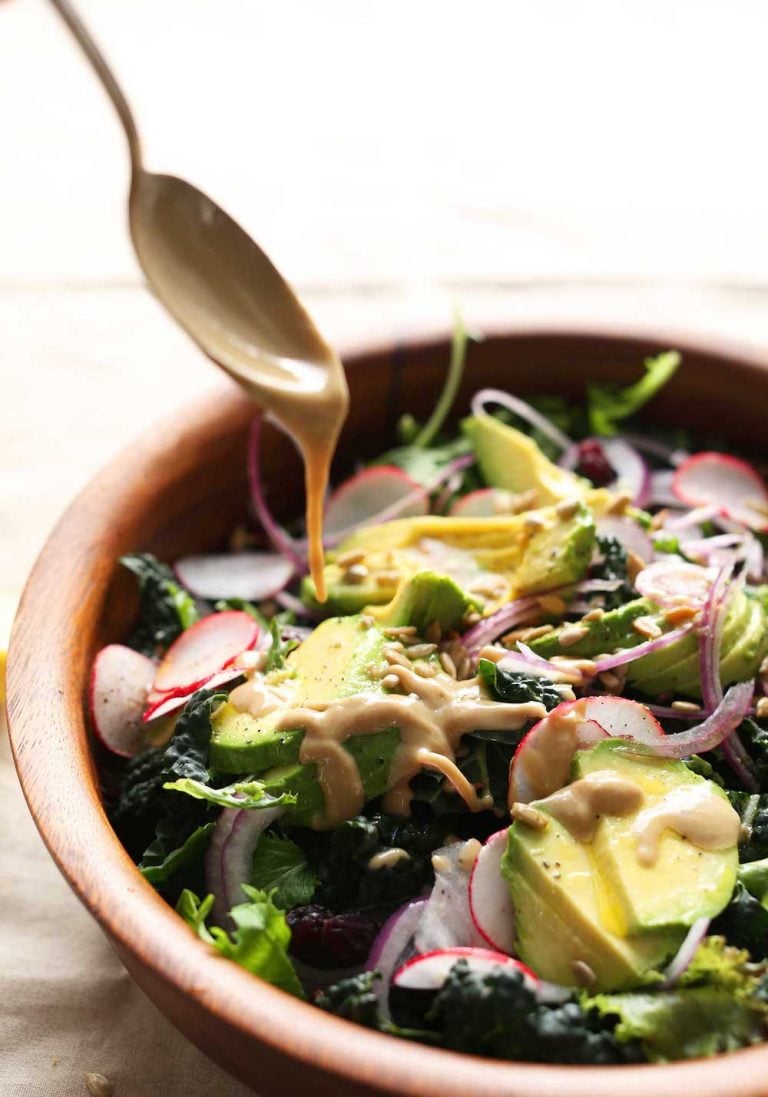 The dressing on this salad is next-level and you'll want to drizzle it on everything year-round. With creamy tahini, crunchy seeds, and tart cranberries, this dish is the ideal mix of flavors and textures all in one bowl.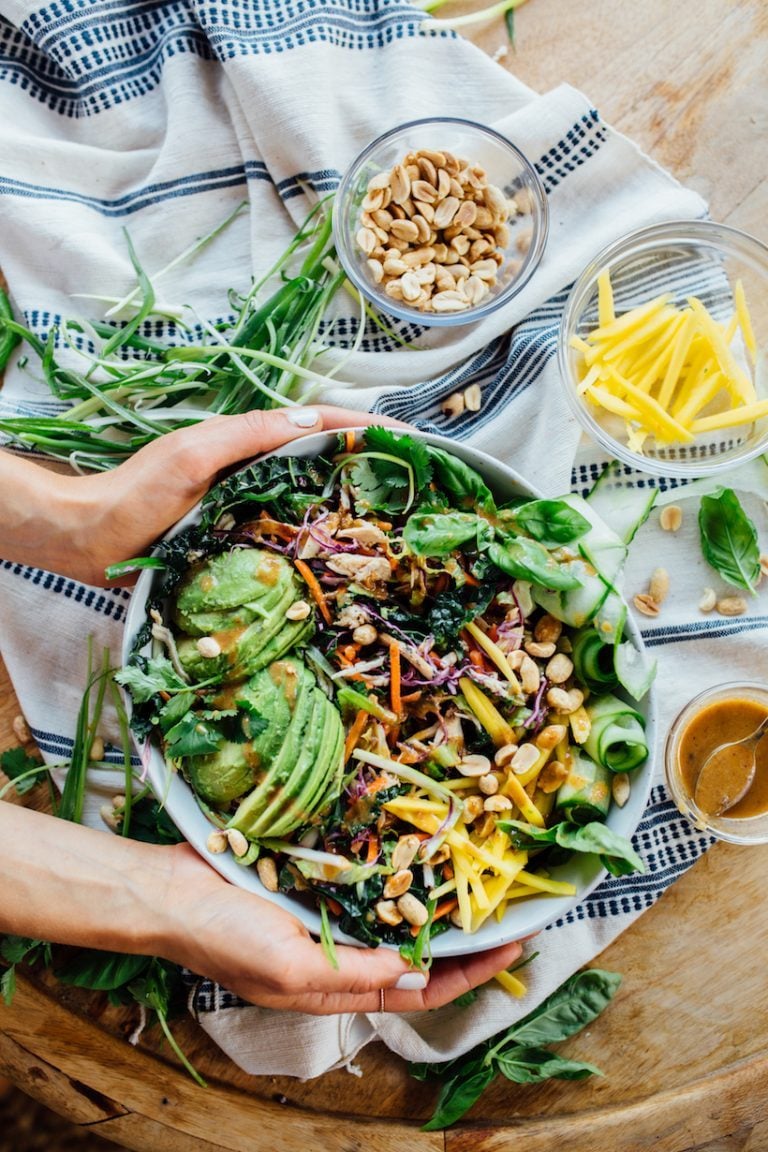 This salad is just as delicious as it is gorgeous. It doesn't get much more refreshing than fresh chopped veggies and a delicious, Asian-inspired peanut dressing.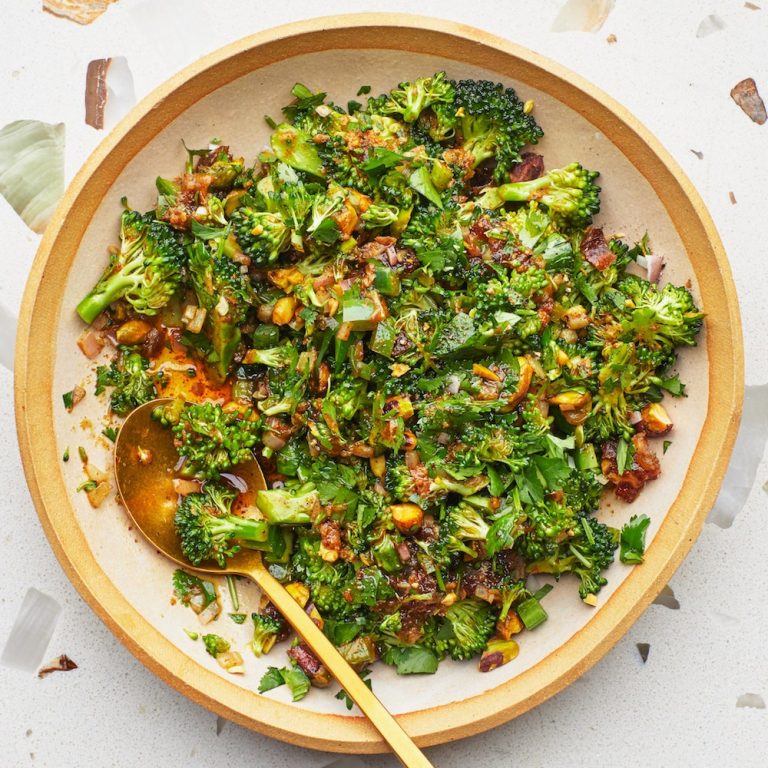 One of my favorite meal-prep dishes, this is one of the only salads I'd consider comfort food. It's easy to prep the vinaigrette, broccoli, and nuts ahead of time so all you have to do is throw it all in a bowl when you're ready to eat.
This salad is Camille's clean-eating, detoxifying secret weapon. Whenever she's in need of a little detox, she'll make a huge bowl of this and pop it in the fridge so it's ready to go whenever hunger strikes.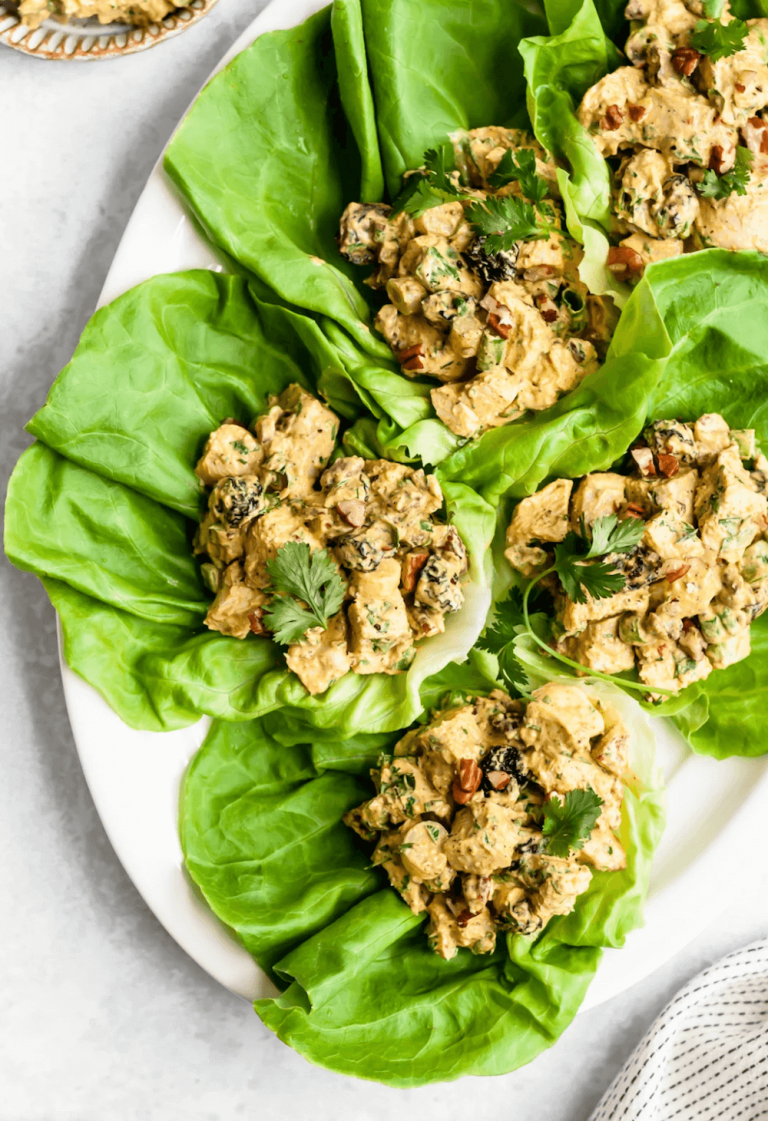 Hearty and satisfying, this protein-packed chicken salad comes together in 15 minutes or less.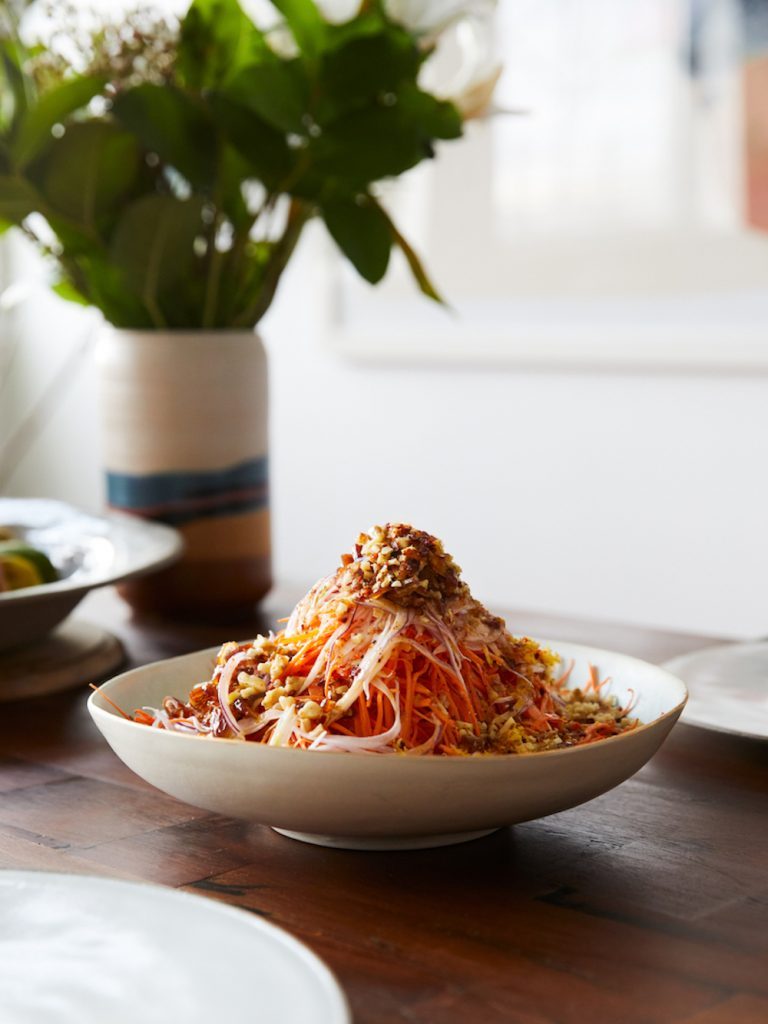 One of my best discoveries for salad assembly was when I started using a mandolin slicer on my veggies. Instead of spending time chopping and dicing, you can have gorgeous shaved veggies in under a minute. Plus, when topped with a dressing like this one, they taste light, airy, and delicious!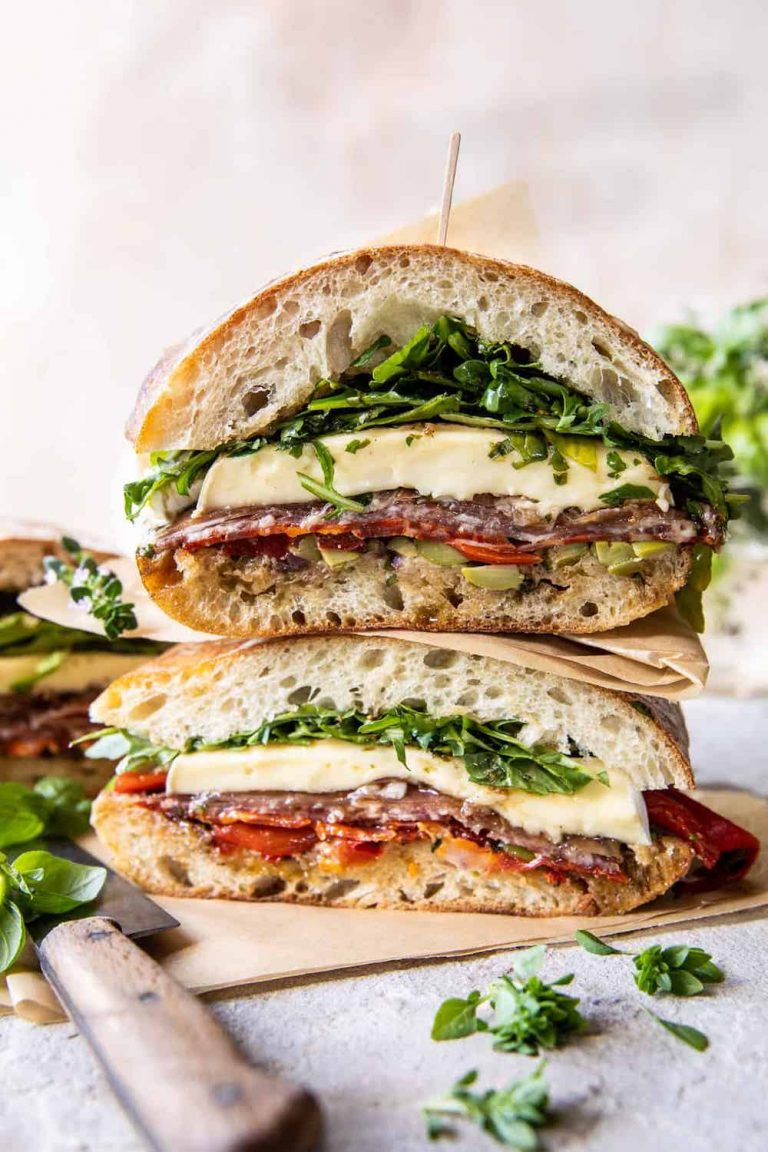 This is basically all of your favorite cheese board snacks combined into one delicious sandwich. With creamy brie, salty prosciutto, and a delicious balsamic fig vinaigrette, this one is a complete treat with no cooking required!
I'm a big fan of breakfast for dinner and often make smoothies when I'm really on the go. Plus, smoothies can be just as delicious and filling as any cold meal, and some taste like dinner and dessert all-in-one! Give this cookies and cream smoothie a try and you'll see what I mean.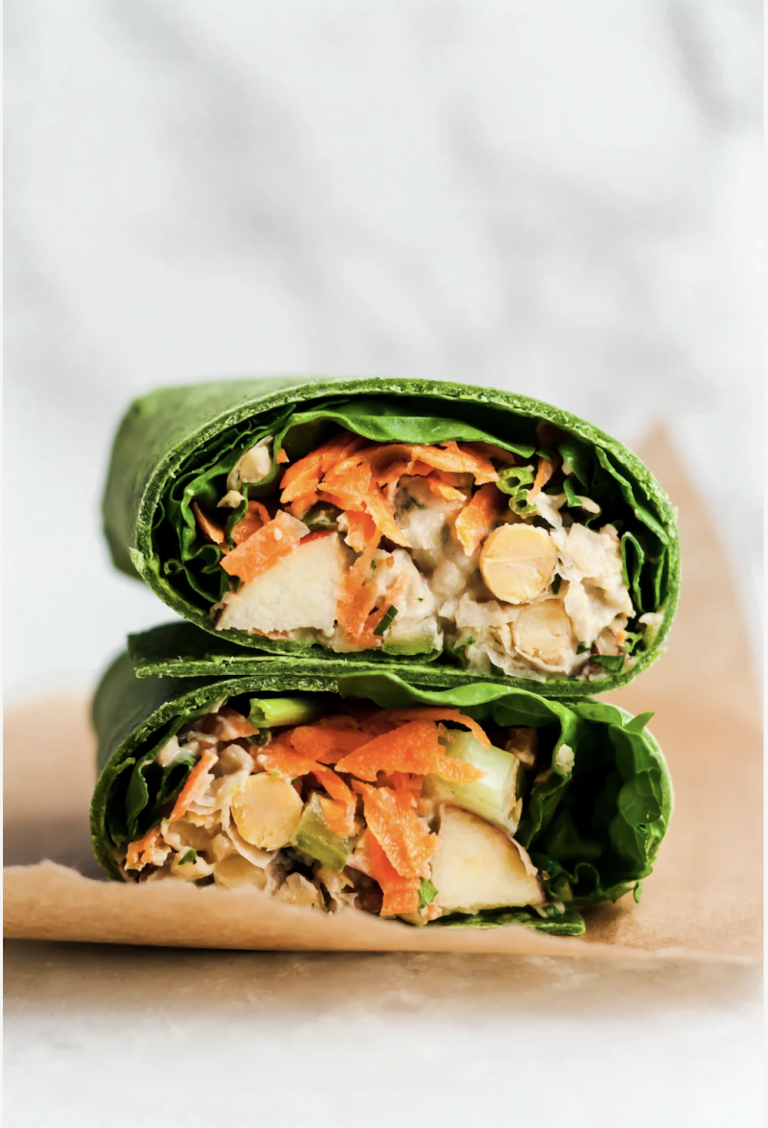 This apple chickpea salad is delicious on its own, but it's even better wrapped up in your favorite tortilla. This is a great healthy meal to have on hand, and it keeps well in the fridge the whole week.
[ad_2]

Source link