[ad_1]

The rumors are true: Malibu is all that it's cracked up to be, and that idyllic surf, sun, and sand life really does exist. One of Malibu's most well-know chefs and restaurateurs, Helene Henderson, perfectly embodies Malibu's casual, laid-back spirit. The Camille Styles team was lucky enough to experience  a dinner at Henderson's home in celebration of her new cookbook, Malibu Farm Sunrise to Sunset. To say that the evening was special would be an understatement, and we all left feeling inspired to bring that beach-inspired home decor into our own homes for a similar dinner party vibe. The tablecloth was a repurposed scarf, the appetizers were served on simple wooden boards, and the surrounding plants were the only additional decor. It was somehow both chic and utterly attainable, and we tapped Helene for how she creates a dinner with such ease in Camille's interview with her here.
Looking to bring some of that Malibu spirit into your own home? Scroll on to shop Helene Henderson's everyday uniform, her beach-inspired home decor, favorite cookbooks, and go-to kitchen and serving items.
Helene's Everyday "Uniform":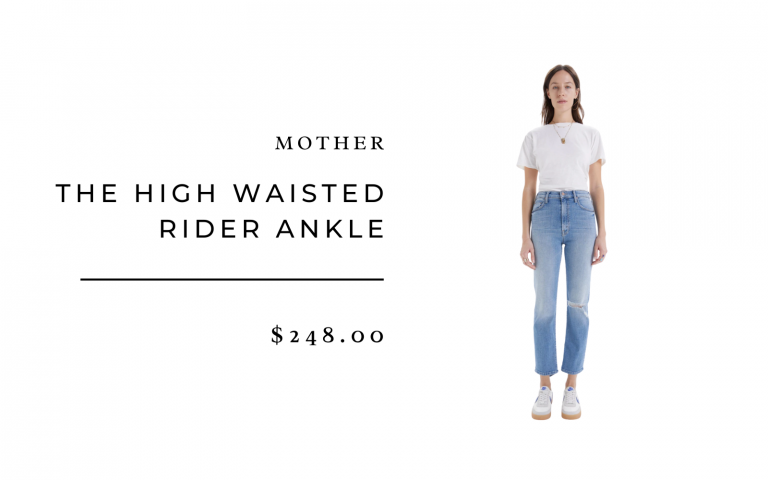 I share Helene's love for Mother Denim. Their jeans have that classic denim look while still being totally relaxed and always comfortable.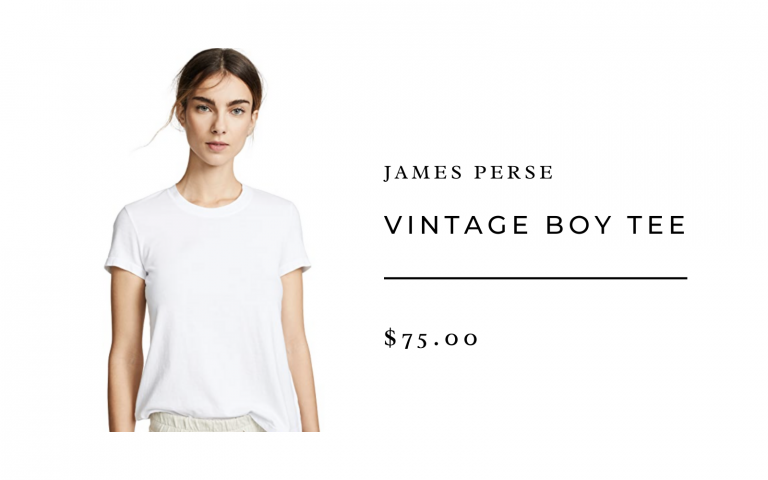 It's hard to beat a classic white tee. This is Helene's fave, and I might just have to add this to my collection.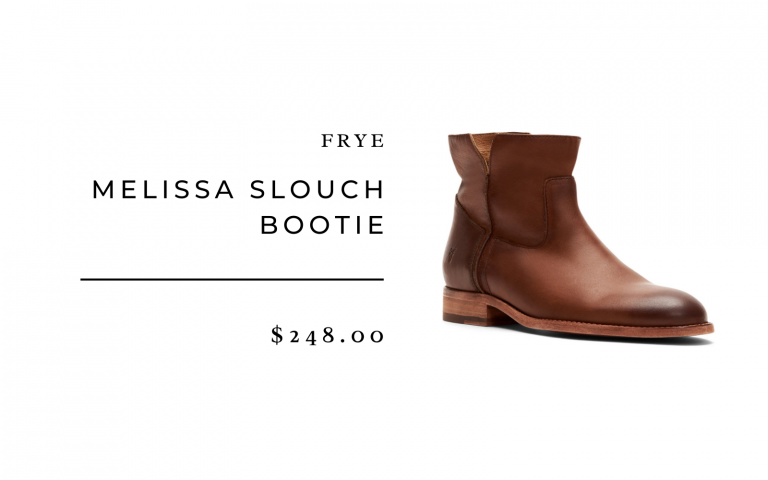 When you're on your feet all day, a comfortable pair of boots is a necessity. You can't beat Frye's quality, and I love the rustic, lived-in look of these.
Favorite Cookbooks: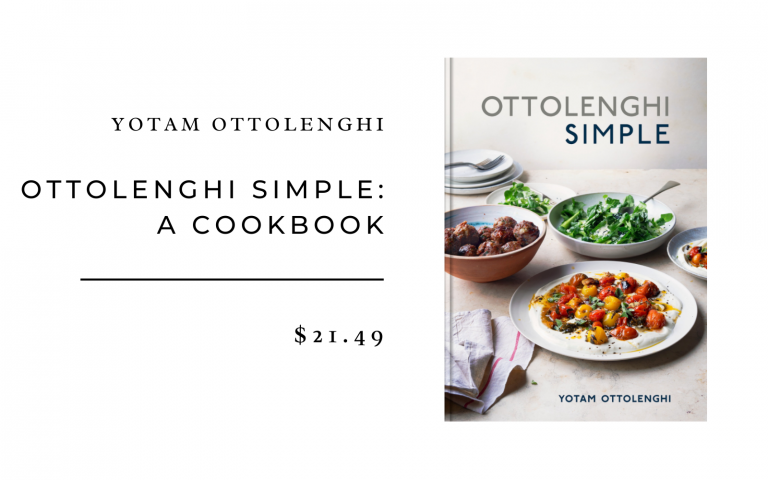 "I like the Ottolenghi books a lot. They are visually very vibrant, and it makes me inspired to cook." – Helene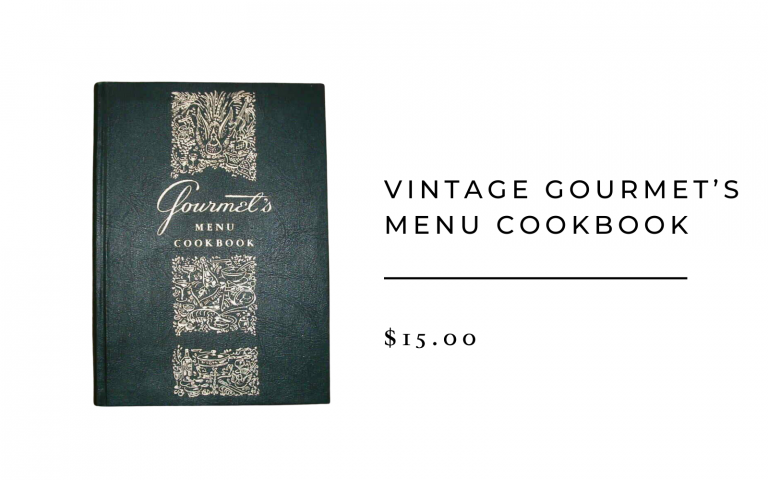 "I have this old Gourmet Menu cookbook from 1963. I love it because the photos are hilarious, they always put a smile on my face, the recipes are super short, but they are so well written, that all important instructions are so precisely and briefly described it is very impressive." – Helene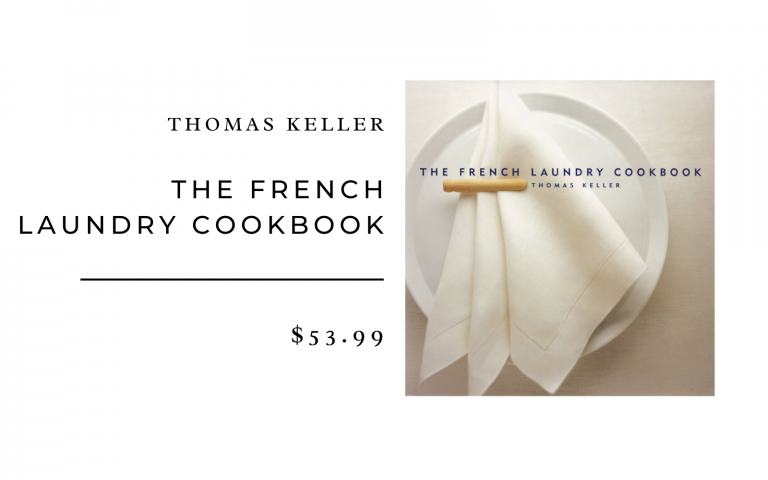 "When the French Laundry cookbook came out in 1999, I read that book cover to cover, again and again. I was running my catering company Lavender Farms at the time, and that was the closest to insider professional knowledge that I had access too." – Helene
Favorite Kitchen Items: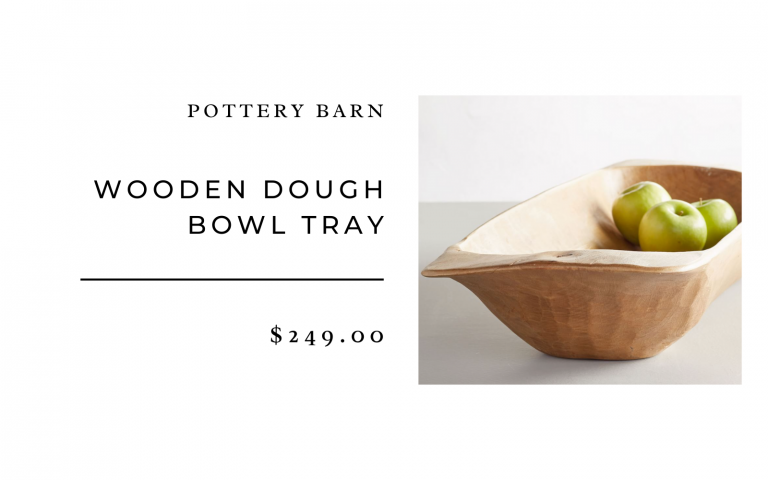 I love all of the natural wood in Helene's kitchen. Camille has taught us the wonders of dough bowls with her powder bath sink, but I also love the use of of it as a fruit bowl.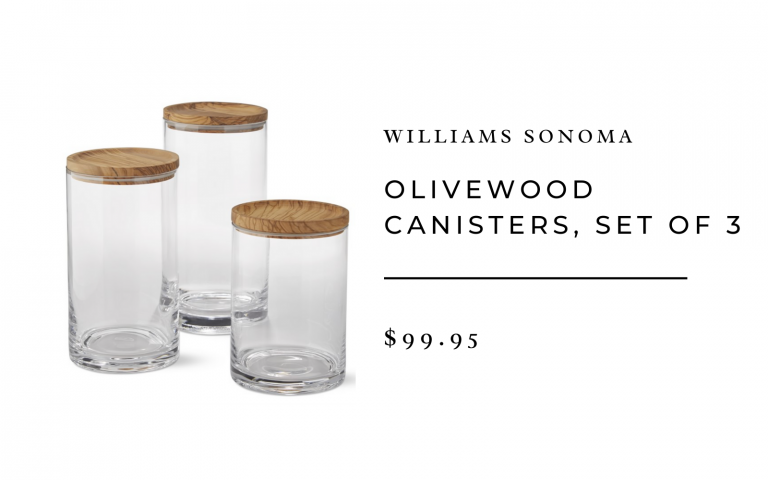 This gorgeous shot of Helene's spices, flours, seeds, etc. inspired me to organize my kitchen with these canisters. The glass bottom is ideal so I can easily see inside, but the wooden lids give it all a touch of warmth.
Meet the ultimate serving board. Camille describes that "There was a moment of silence when Helene carried the platter of rainbow-hued salad and placed it on the center of the table." Although nothing I create could be so beautiful, I plan on trying to imitate this look.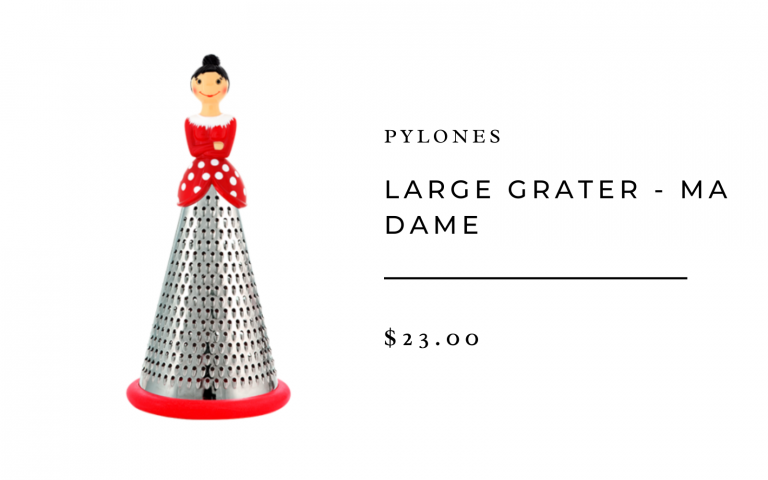 How cute is this grater? Says Helene: "I love my "lady grater" for grating garlic and ginger, I have had mine for decades. Always use fresh garlic, never pre-peeled, that stuff is garbage and makes the food taste bitter. I keep ginger in the freezer, and whenever I need it, I pull it out from the freezer, grate what I need, and then back in the freezer the ginger goes until it's needed again."
Tabletop Items: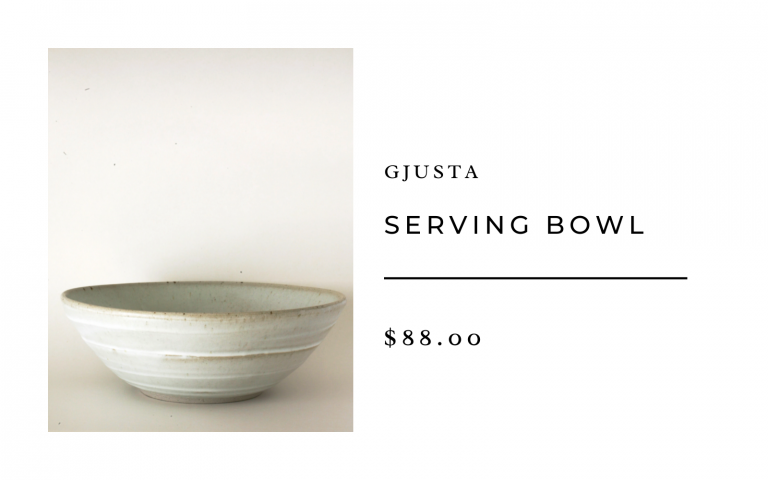 "I love all the Gjusta home goods – they are so cool that it makes me feel uncool (haha!) Their plates and napkins are gorgeous." – Helene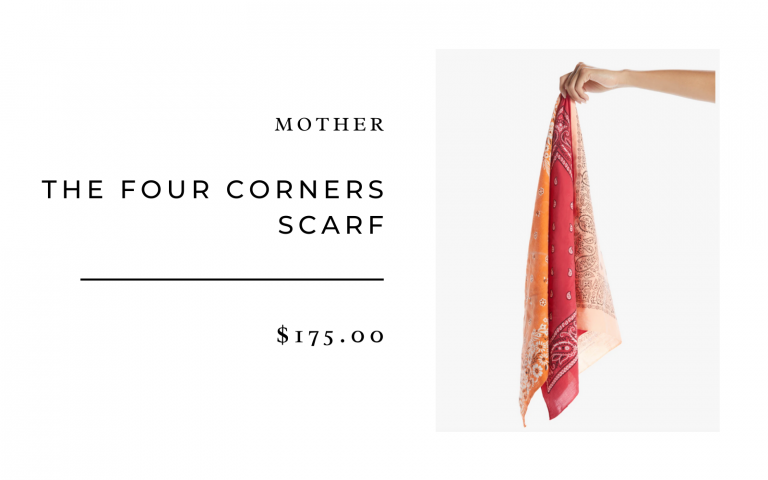 "Since my favorite jeans are from the brand Mother, rather than using a traditional tablecloth to set my table, I love using their four corners scarf, which gives the dining experience more of a picnic and beachy feeling, even if you're not on the sand." – Helene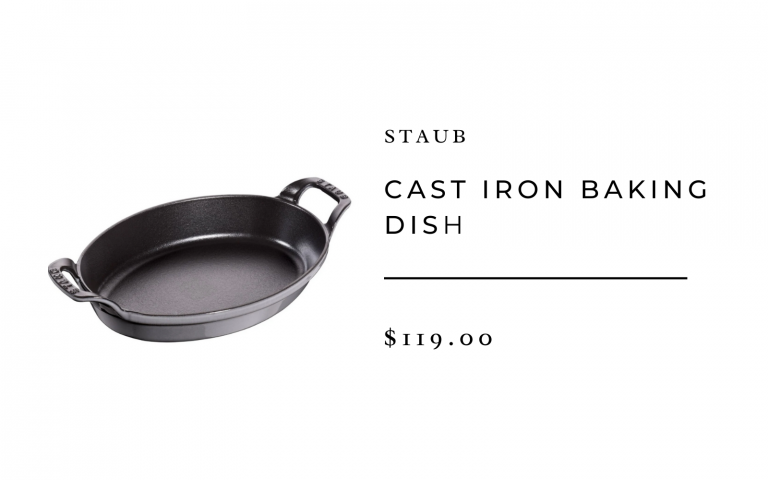 "Staub's cast iron baking dishes go perfectly from the oven to the table, and I love the classic style. The bakers are oven safe up to 572 degrees, and they're dishwasher safe, too." – Helene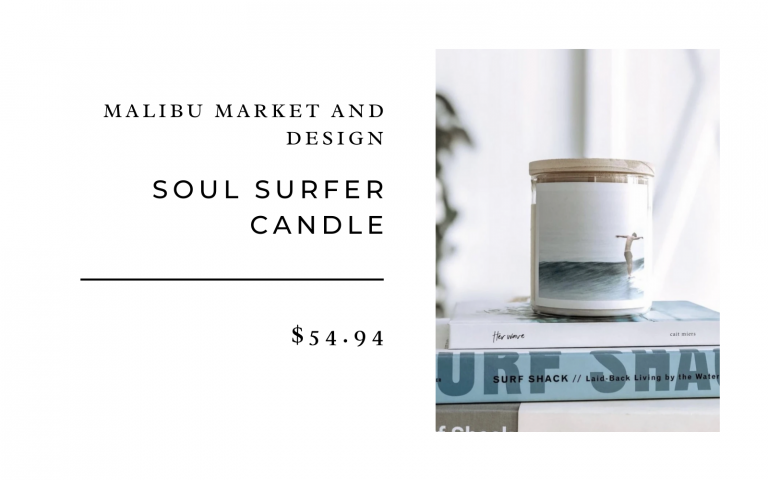 "Malibu Market and Design is a great place for furniture, but also smaller items like candles — especially this soul surfer candle. They also have teak root candles, which are amazing." – Helene
These drinking glasses are the perfect combo of beachy and classic. I love that they are casual enough for everyday use, but also make a statement on a table.


[ad_2]

Source link