[ad_1]

About the Author:
Elizabeth van Lierde is a writer, photographer, recipe developer, and food stylist. After starting a career in event planning, Elizabeth discovered her true passion: entertaining. She launched her blog, The College Housewife as a creative outlet and way to show everyone how to make entertaining fun and easy (especially young people), and today she is known as the Millennial answer to Martha Stewart. Elizabeth received Saveur Magazine's coveted "Best Entertaining Blog" award and her work has been featured in HuffPost, BuzzFeed, Glamour, Real Simple, Better Homes and Gardens, and more. Any given weekend, she can be found in her Orange Country backyard cooking up a meal and making memorable experiences with people close to her heart. Today, she is sharing her exclusive recipe for Rosemary Bourbon Glazed Ham from her new cookbook, Everyday Entertaining.
How to Cook a Rosemary Bourbon Glazed Ham…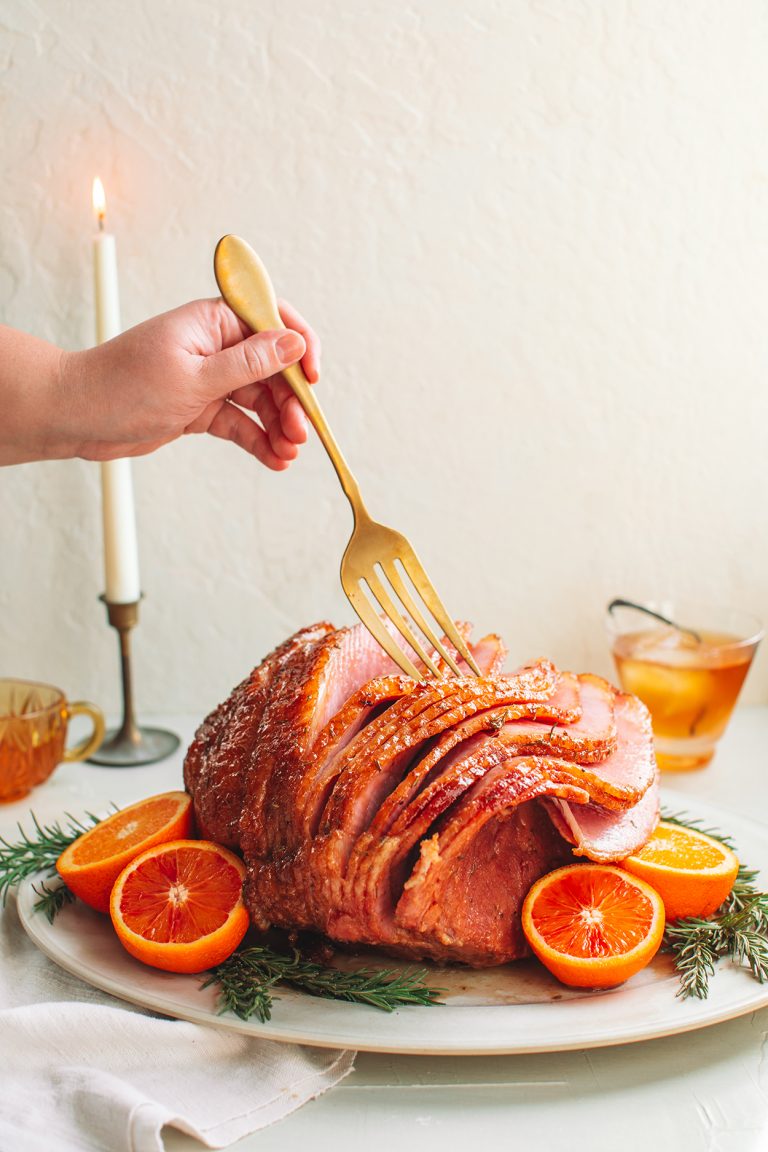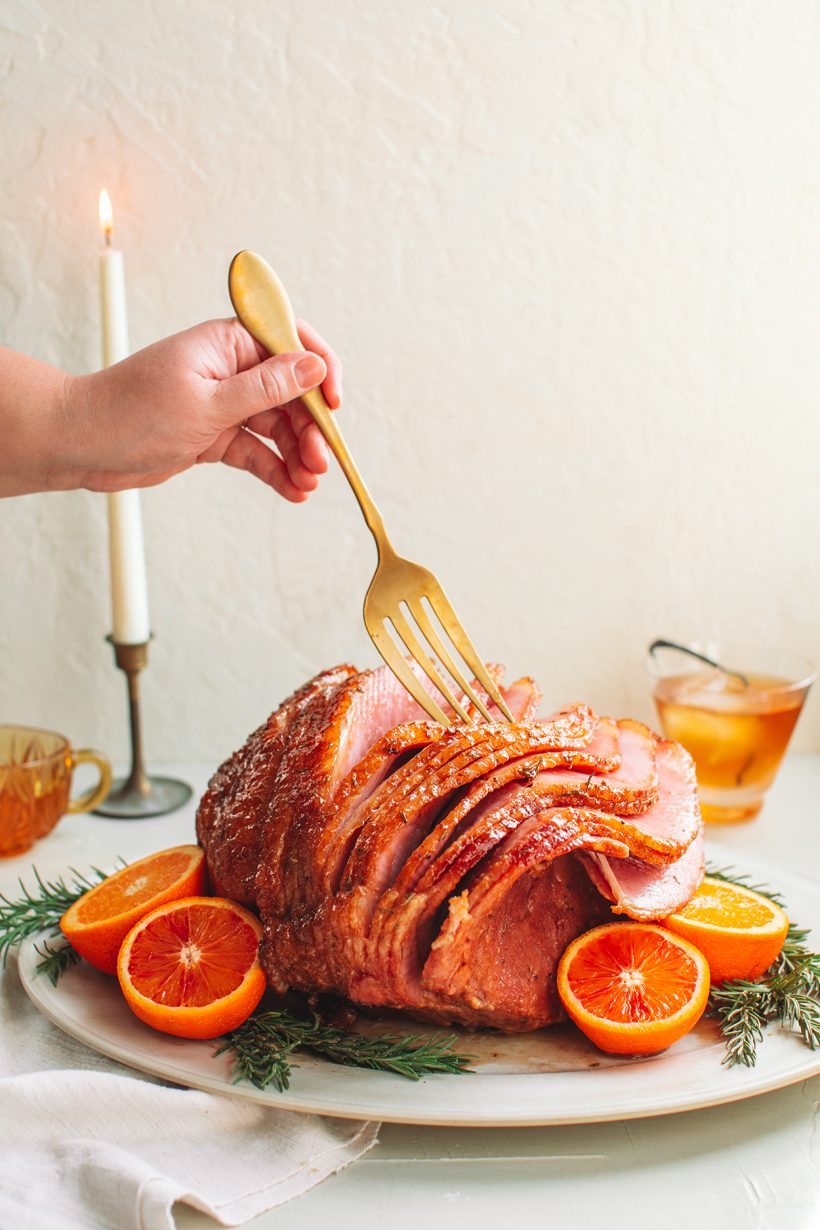 Skip the sugary packaged ham glaze and make something extraordinary from scratch. This glaze takes 10 minutes (tops!) to throw together. Filled with rich bourbon notes, fresh citrus juice, zest, and rosemary to compliment the sweetness. The trick to a great ham is not to overcook it, because it's already cooked! Tent lightly with foil and bake for just about two hours for juicy, glazed spiralized holiday ham.
Get Ahead: You can prep this glaze a couple of days ahead and refrigerate until glazing your ham the day of cooking. Serve with roasted maple bacon brussel sprouts and carmelized shallot scalloped potatoes for a rich holiday meal.
Keep reading for all the details on how to make this bourbon glazed ham, then buy the Everyday Entertaining cookbook for more delicious recipes like this.
[ad_2]

Source link