[ad_1]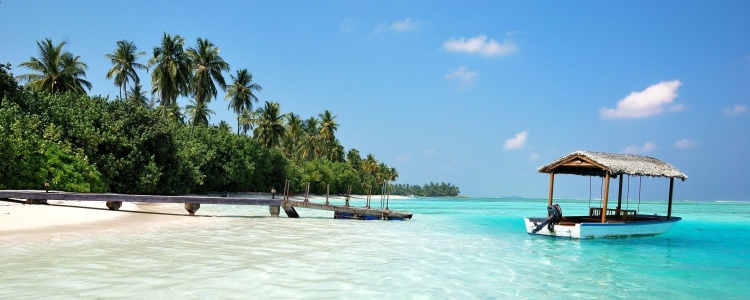 Here's a fun question today: where did you go for your honeymoon, Very Romantic Vacation, or the best vacation of your life? (Was your honeymoon the best vacation of your life thus far?) If you could take two-three weeks right now to go anywhere in a perfect world (free of COVID and conflict and climate change woes) where would you go?
I was updating an older post on wedding registries and this struck me as a good topic, and one I don't think we've discussed before. Where would you recommend people go for their honeymoon?
For my $.02, we were married in 2009. We went to Aruba for a week, in part because my wonderful FIL promised to pay for it, which was amazing, but I felt a bit more constrained in budget than if I'd have planned it myself — I might have sprung for a two-week trip somewhere farther flung like Bali or the Maldives. (Looking back I wish I'd just asked him for a budget contribution or something that we could then build off of, but… ah well.)
Aruba was a lot of fun, and honestly just what we needed after the stress of the wedding and week prior. My "I'm going to plan the entire wedding myself with lots of small thoughtful details" devolved into us imposing on close friends to complete projects, like the seating chart, the night before the wedding. (Thank you Martin!) There was also some fun with the blog — I was still Very Anonymous and the big NYT article that really put us on the map came out about a week before I got married. The reporter's email went to spam… my hosting site shut us down because of too much traffic… fun! My husband also got sick right before the wedding and lost his voice.
In any event, with all the stress of the wedding there's no way we could have done a big sightseeing vacation with multiple stops or complicated travel — sitting on the beach with Piña Coladas was kind of just what the doctor ordered, you know? It was lovely, but more because of new husband + beach + cushy accommodations + finally being able to eat garbage after being, perhaps, overly strict with my diet before the wedding.
In terms of what my BEST vacation ever was, it's hard to say — my Sedona girls' trip is up there, so was the first time my husband and I went to Paris together. After being disinclined to travel for the past year or so now I feel pressure to plan the Best Trip Ever.
So readers who've been on the Best Vacation Ever, please shower me with some ideas! In general, though, I'd love to hear where everyone went on their honeymoon, what it was like, and where you'd recommend other people go…
Stock photo (Maldives) via Stencil.


[ad_2]

Source link